Dear Friends —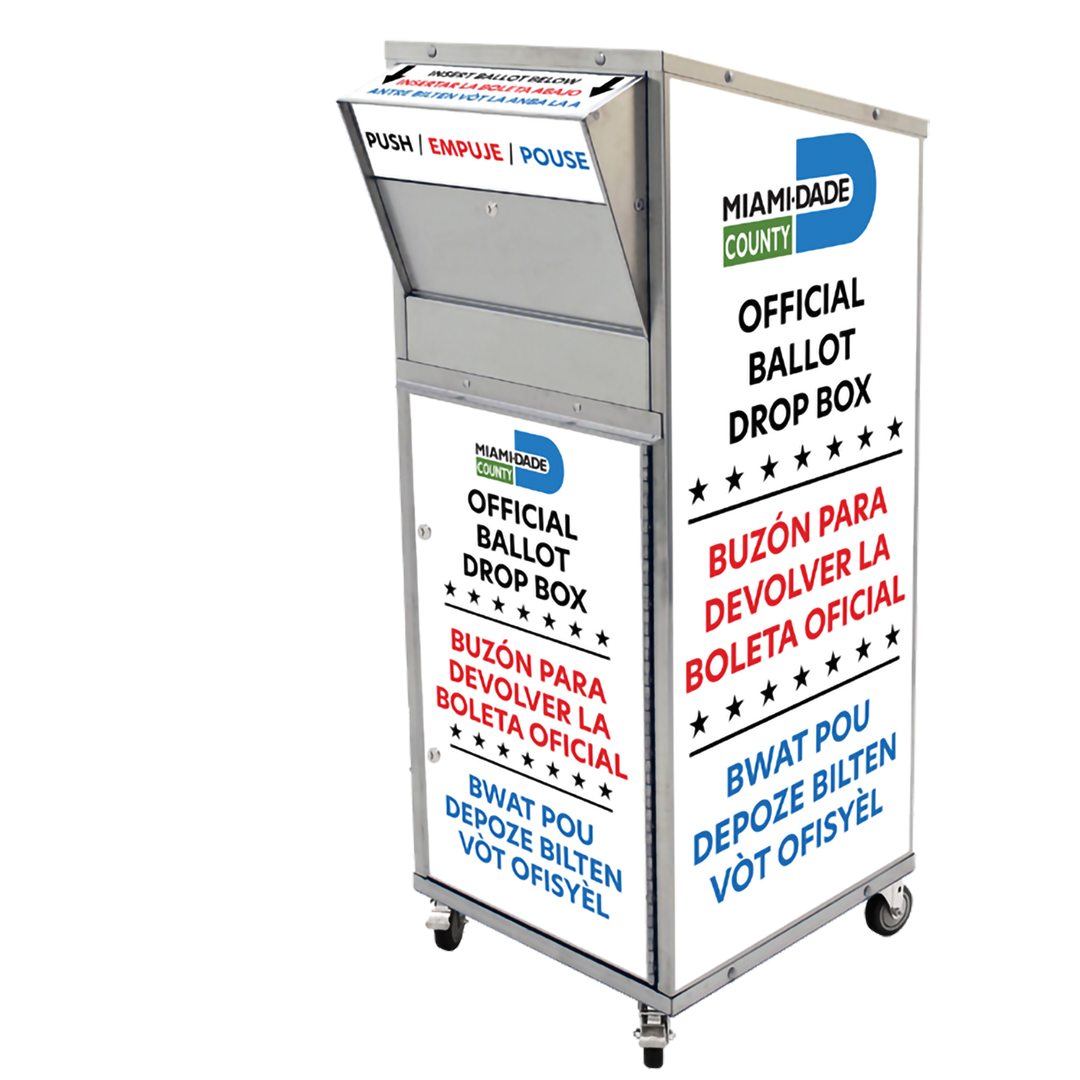 It's hard to believe that Election Day is less than a week away. This will be very close. Needless to say, if you still have not voted, we hope you vote at one of the Early Voting sites around Miami-Dade County (see the full list of sites at www.earlyvoting.miami).
If you still have your Vote-By-Mail ballot at home, do not mail it. It is too late to mail it in and be certain it will be counted. Remember: postmarks do not matter. Ballots must be received by the Elections Department by 7pm on November 3 in order to count. If you still have your ballot at home, we recommend you complete it, sign the back of the envelope and drop it at one of the secure drop boxes outside any Early Voting site.
Last Minute Volunteer Opportunities:
Phone banking for VBM chase and GOTV: Democrats are sitting on almost 100k mail ballots, and we need these to be returned! Help us call these folks to tell them that they should drop their mail ballot off at early voting, or vote in person.
In-person ballot cure: As of this morning, there are just over 1700 mail ballots from probable Biden supporters that are missing a signature or have a signature match issue. We need volunteers to help track these folks down and help them fill out an affidavit to cure their mail ballot so that it will be counted. This effort will continue through Thursday, November 5.
Election Day slate cards: We've identified the precincts around the county with the largest number of Democrats who vote on Election Day, and we need to staff these with volunteers who will hand out our slate cards.
Events:
There are events happening each and every day from now until Election Day. Here are some coming up:
Get 
ut the Vote Event with Udonis Haslem, Karl-Anthony Towns and Matt Barnes today, 10-29 at North Dade Regional Library, and the Joseph Caleb Center. Sign up here for more info: 
---
Dr. Marie-Flore Lindor Latortue and other South Dade Leaders will be hosting a caravan tomorrow: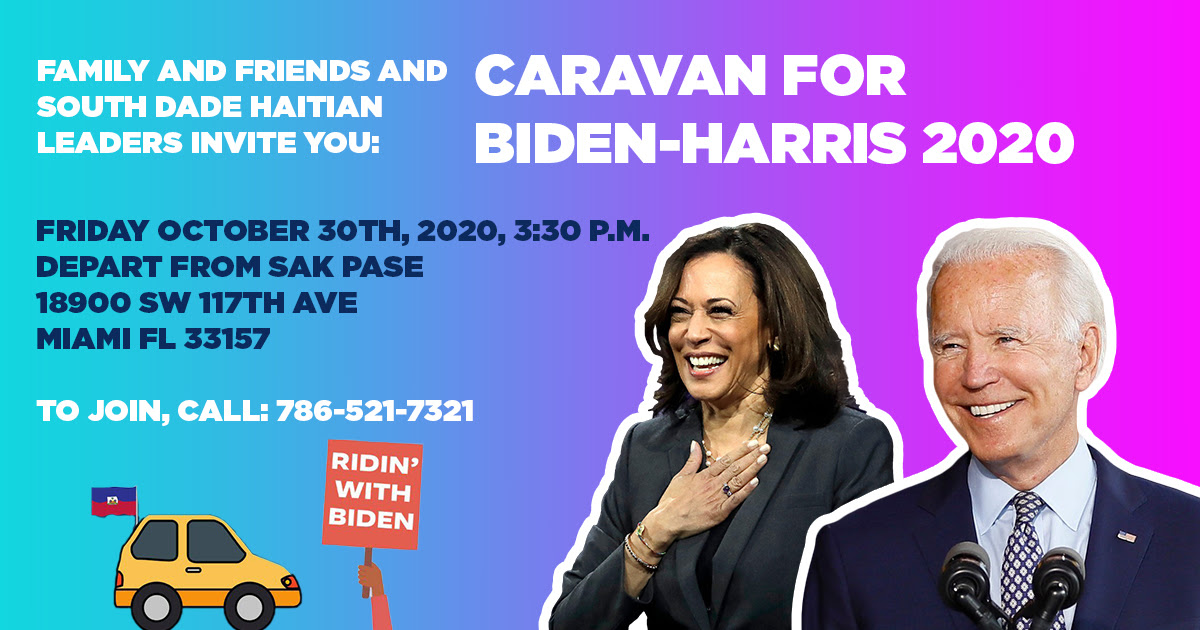 There will be multiple "Souls to the Polls" Events on Sunday—we will send more details as we get them.
Become a Sustaining Donor
The Election may nearly be behind us, but our organization will be here for the long haul. This presidential election will end, but our mandate to elect Democrats to all levels of office in Miami-Dade will remain.
Can you become a sustaining donor of $7, $10, or $20.20 today?
We know this is a tough time for many of us right now, so please know we appreciate you staying involved in any way that you can. Thank you for all you do.
Onward,
Christopher Richmond
Executive Director
Miami-Dade Democratic Party
http://www.miamidadedems.org/
---
DemCast is an advocacy-based 501(c)4 nonprofit. We have made the decision to build a media site free of outside influence. There are no ads. We do not get paid for clicks. If you appreciate our content, please consider a small monthly donation.
---