Help Democrat Voters Get Their Ballots Back!
Volunteers using the brand new Reach Out tool by Wave are making over 100,000 person-to-person contacts with voters each day and it's growing dramatically every day!
There are still ~630,517 Democrat Absentee Voters who haven't turned their ballot in. We will be contacting every one of them starting now!
Using Reach Out is free, uses our web-phone so you don't have to use yours, is anonymous, and no training is needed!
See a voter
Read the text message
Send text
It's so easy to make a difference!
---
The Ballot Chase puts you in touch with voters whose absentee ballots are still sitting on their kitchen table. Help them turn it in on time!
The downside of not acting? 20% of Democrats did't return their ballots in the August Primary. This is our chance! Get the ballots back!
Click Here to get started!
---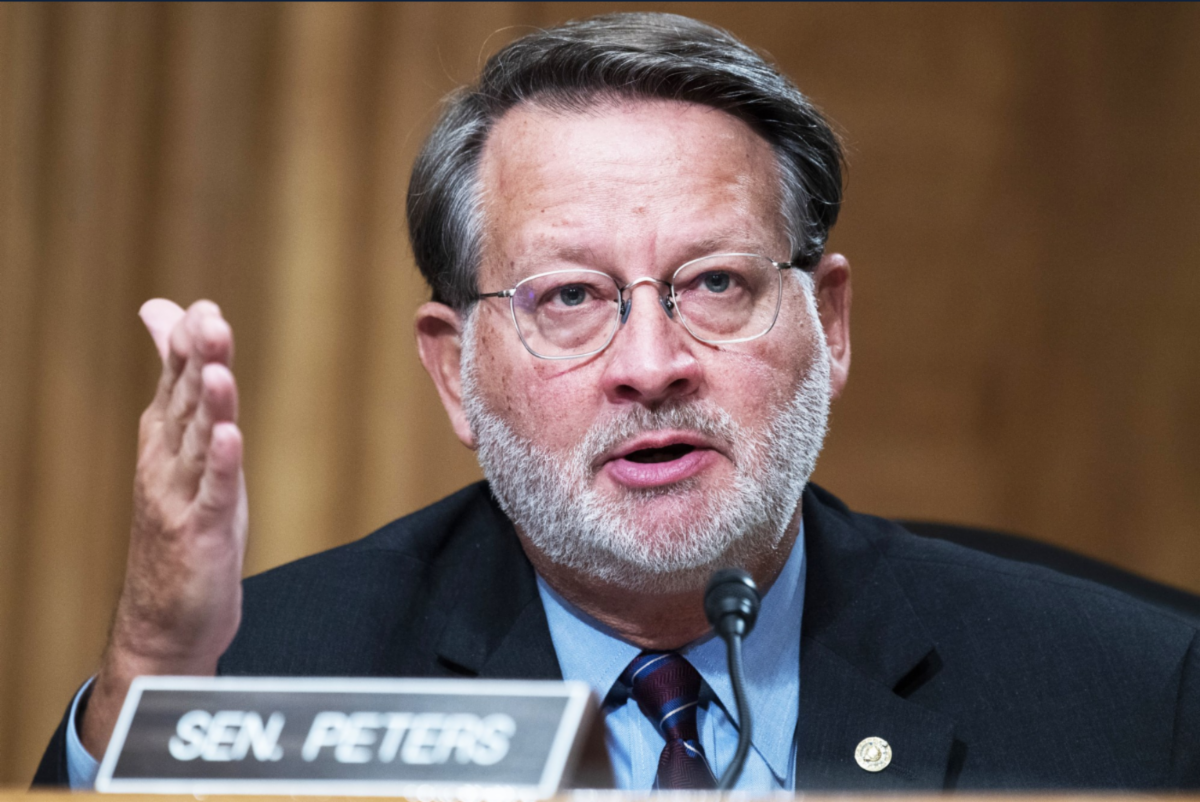 Gary Peters for US Senate!
Gary Peters is in a serious race for a critical seat against a tough opponent, John James. Peters is ranked as the most effective senator this term in bringing and passing bills and is rated the 3rd most bipartisan member of the senate. We need 4 more years from a senator who gets it done across the aisle!
Click Here to get started!
---
McCormack & Welch for Supreme Court!
Help voters remember the names of two of the most important choices on the Michigan ballot! Our safety has been compromised by the current conservative court who refuse to support Governor Gretchen Whitmer's efforts to stave off the pandemic. These are the two Michigan Supreme Court candidates endorsed by Michigan Democratic Party. Let's help them win!
Click Here to get started!
---
Vote Gretchen Driskell for Congress!Running in a very close race, Gretchen Driskell (Democrat) is running to defeat Tim Wallberg for Congressional District 7. This is a race the dems can win and get rid of a Trump-like congressman in our own back yard. Candidate Driskell is an experienced leader with a plan. This campaign is about getting more than 60,000 democrat absentee voters in District 7 over the finish line! Go Gretchen!
Click Here to get started!
---
We need your help! Please consider donating to Wave and our efforts to win in 2020. A $25 donation pays for text messages to 2,500 voters. We're on our way to text 1,500,000 Democrat Voters to return their ballots or show up to the polls… unless we have to shut down for lack of funds. Please donate.
Ballot PowerChosen by ACLU's michiganvoting.com!
Ballotpower.org, the easiest way to vote in Michigan.
Vote from home.
Vote early, in person.
Find your drop box.
Track your ballot.
---
DemCast is an advocacy-based 501(c)4 nonprofit. We have made the decision to build a media site free of outside influence. There are no ads. We do not get paid for clicks. If you appreciate our content, please consider a small monthly donation.
---