Come create with us. You know, to save Democracy.
Tonight, October 21st, hundreds of artists, designers, animators and illustrators will come together for the INTO ACTION CREATIVE JAM, a live "create-a-thon" to drive early voting, civic engagement and democracy.
This Twitch-streamed, co-creation gathering will feature a series of special guest hosts – comedians, politicians, musicians and other high-profile artists who will issue prompts and creative briefs for participants as they create, share their work, connect with other civic-minded artists and learn more about the role artists have always played in driving positive social change and a healthy democracy.
Together, and in real-time, we will mass-generate, action-oriented, social content intended to build momentum for voting and a more just society. We will make content that Americans need to advocate for their family, friends, community and to understand the power of their vote.
We know your time is valuable and your skills invaluable, and don't take lightly the time commitment we are asking for. We will provide a small honorarium for approved participating artists.
The INTO ACTION CREATIVE JAM is produced by TaskForce in partnership with MoveOn, WeTransfer, and For Freedoms.
If you have any questions, visit creativejam.vote and/or please, don't hesitate to contact us at info@taskforce.pr.
---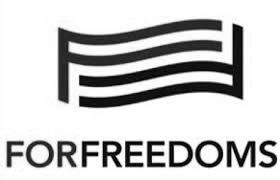 ---
DemCast is an advocacy-based 501(c)4 nonprofit. We have made the decision to build a media site free of outside influence. There are no ads. We do not get paid for clicks. If you appreciate our content, please consider a small monthly donation.
---