Hello fellow Mainers!
Today marks the first day of in-person absentee voting in Maine, when you can go to your town office, get an absentee ballot, complete it, sign the envelope, and hand it back to your clerk. If you've already requested your absentee ballot, it is likely on its way to you right now (check the status HERE). Please don't waste that ballot! Just wait for it to arrive, complete it, sign the envelope, and take it to your town clerk. It will be treated exactly the same as a ballot cast in-person absentee. All absentee ballots are processed at the same time, no matter how they are received, and all ballots are counted at the same time, no matter how they are cast. Find more info in our voting FAQ.
Read on for quick actions, profiles of state House and Senate candidates, quick reads, and a new section, Trump Traps & Daily Distortions.
In solidarity,
The Suit Up Maine Admin Team
P.S. If you haven't already requested your absentee ballot, there's still time! Request yours online or by calling your town clerk. Do it NOW!
---
QUICK ACTIONS
Help get out the vote! With one month to go before Nov. 3, it's all hands on deck to contact voters and get them to the polls. We've compiled a list of more than a dozen voter actions THIS WEEK, including phone banks, text banks, letter writing, lit drops, and canvassing. Find one that fits your schedule HERE. You can also find a list of ongoing voter contact efforts in our election guide HERE. 
Pick Five. Now that you have your voting plan, we need you to help 5 friends or family members make theirs. Email, text, or call 5 people you know and ask them how they're planning to vote. Send them to our Election Guide for more info!
---
STATE ELECTION UPDATE
Maine's entire Legislature is up for re-election Nov. 3. Here are a few candidates you should know about, and ways to volunteer for their campaigns.
Stacy Brenner
Senate District 30
Stacy Brenner is running for her first term in the Senate to represent District 30 (Gorham, part of Buxton, and part of Scarborough), a district Democrats flipped in 2018 with the election of Sen. Linda Sandborn, who is retiring. Brenner is a small business owner, having started Broadturn Farms in Scarborough in 2006, and a trained nurse-midwife. When COVID-19 came to Maine, Brenner returned to nursing at Mercy Hospital in Portland to help her community. Her policy proposals on health care, child care, workers' issues, education, and the environment have landed her a number of endorsements, including Maine AFL-CIO, Maine Education Association, Maine Conversation Voters, EqualityMaine, Planned Parenthood, and Sierra Club. Brenner's opponent is Republican Sara Rivard. Learn more about Brenner's platform and sign up to volunteer on her websiteand her Facebook page.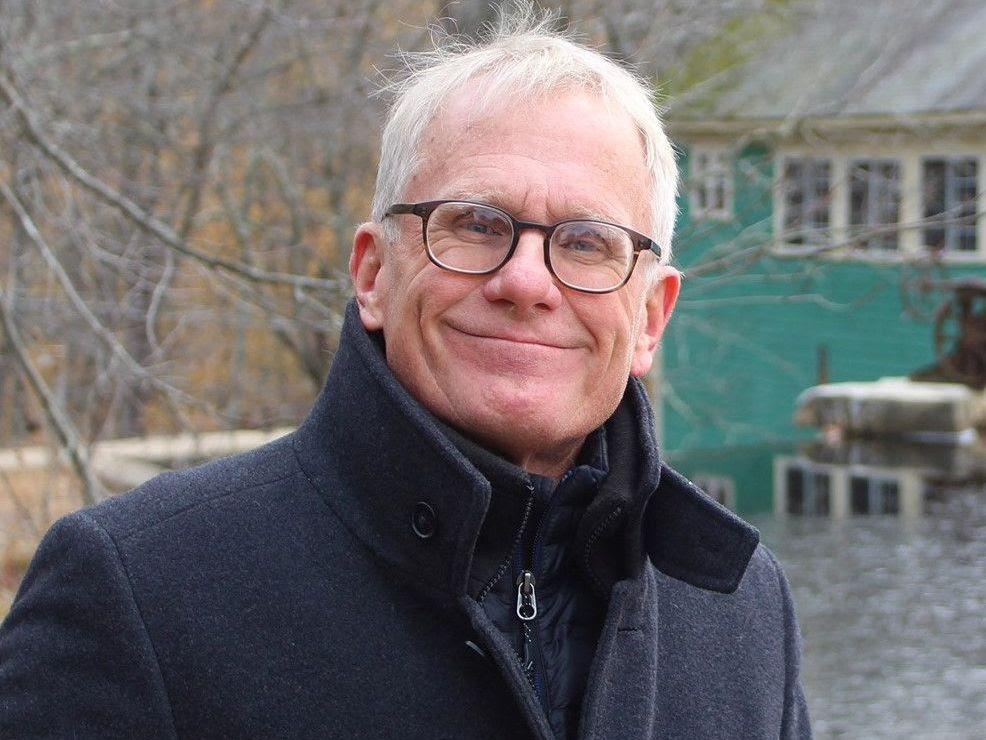 Henry L. Ingwersen
House District 10
Henry L. Ingwersen is running for re-election in House District 10, which covers Arundel, Dayton and part of Lyman. During his first term, he co-sponsored bills focused on residential energy efficiency, as well as increasing the reporting requirements for discharge of fire-fighting chemicals. For these efforts, Ingwersen received the highest score possible from the Maine Conversation Voters. He's also been focused on property tax relief. As part of his work on the Education and Cultural Affairs' Committee, Ingwersen is championing an increase in baseline teacher pay and fixing the state funding gap with local school districts. Ingwersen is running against Republican Wayne Perry. Want to help keep him in his seat? Sign up to phone bank this Sunday, Oct. 11 from 2-5pm. Email victoria@mainehousedemocrats.com  to sign up. Learn more about his platform on his website and his Facebook page.
---
TRUMP TRAPS & DAILY DISTORTIONS
Every day, the New York Times debunks false and misleading information in their "Daily Distortions" blog. Read on for their most recent entry and stay tuned for a new resource from us to help you spot–and sidestep–Trump Traps.
The distortion: Far-right media outlets hailed Trump's cruise around Walter Reed Military Medical Center on Sunday as nothing short of a divine miracle, saying it proved Trump was overcoming COVID-19.
The real story: The joy ride and photo op was widely criticized by medical experts as irresponsible for unnecessarily exposing Secret Service agents inside the vehicle to the virus. "By taking a joy ride outside Walter Reed the president is placing his Secret Service detail at grave risk," tweeted Dr. Jonathan Reiner, professor of medicine and surgery at George Washington University. "This is the height of irresponsibility." READ MORE.
---
QUICK READS
Susan Collin's Posturing on the SCOTUS Nominee is too little, too late. Slate's Christina Cauterucci succinctly illuminates Sen. Collin's position on Amy Coney Barrett, Trump's pick for SCOTUS. "Collins was perfectly teed up to do exactly what we thought she would: find her moral center only after McConnell found his votes," said Karen Leuthy, a founder of Suit Up Maine and Maine Democrat who voted for Collins in 2014. Read the story HERE.
We Decide the Election. In an opinion piece in the Washington Post, president and CEO of the Leadership Conference on Civil and Human Rights Vanita Gupta spells out why it's important to remember that voters decide who wins the election, not Donald Trump. It's a great reminder that despite all the bullying, the attempt to cast us into chaos, and the trashing of our democracy, voting is what counts. "Here in the United States, we elect our leaders. We are a democracy, and Trump is not a king," Gupta writes. Read the op-ed HERE.
---
On our website you'll also find:
Want to hear from us more often? Follow us on our website, Facebook, Twitter, and Instagram.
Image by Tiffany Tertipes on Unsplash
---
DemCast is an advocacy-based 501(c)4 nonprofit. We have made the decision to build a media site free of outside influence. There are no ads. We do not get paid for clicks. If you appreciate our content, please consider a small monthly donation.
---