The Voter Guide is in danger!
Our printed voter guides have always been one of the most important tools used to inform and motivate Washtenaw residence each election cycle. This year, we have not had the same opportunities (like our fundraising gala) to cover the cost of the guides. Without funding, there will be no voter guides. Without voter guides, there will be fewer votes cast for Democrats. However, there is hope: YOU. Contribute today.
---
Yard Signs and Buttons
Biden, Peters, Dingell, and Black Lives Matter yard signs are available for a generous donation of $5 or more. There are also buttons available – including Biden/Harris buttons – for $3. Signs and buttons can be picked up at our office. Click here for more information.
---
Unity Lunch (8/9)
In case you missed the Unity Lunch, we've got the raw footage right here. Listen to members of the Washtenaw County Democratic Party, from all across the political spectrum, come together in a moment of solidarity. Speakers includ Chris Savage, Debbie Dingell, Jerry Clayton, Krystle DuPree, Donna Lasinski, Kathy Griswold, Ronnie Peterson, Michelle Hughes, and Yousef Rabhi. Click here to listen.
---
WCDP Endorsement Meeting (8/11)
The WCDP recently held their endorsement meeting for the 2020 General Election. Endorsed candidates will be promoted on social media, our website, and our famous WCDP Voter Guide. A full list of endorsements will be posted on our website soon. If you're interested in watching the endorsment meeting, it's available here.
---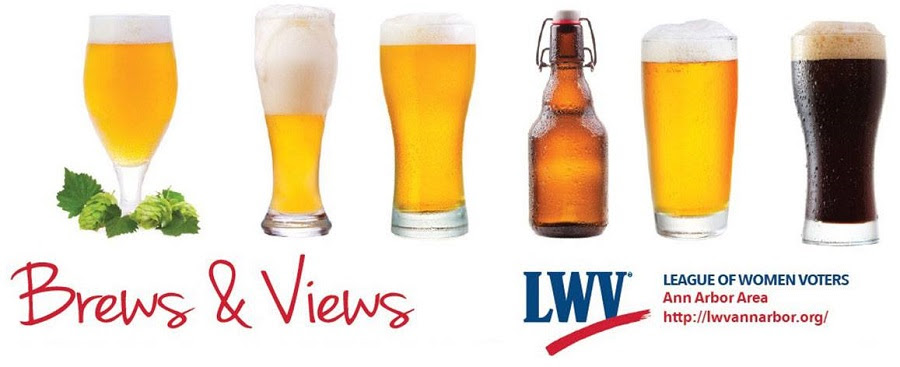 Brews & Views: Federal Law Enforcement
Join the League of Women Voters' "Virtual Brews & Views" for a conversation with U-M Law Professor Margo Schlanger, a leading authority on civil rights and law enforcement. She will discuss the Trump administration's deployment of federal law enforcement agents to American cities. Read more about this event, including how to register, by clicking here.
---
Saturday Convention Reminders
The WCDP will be hosting the 7th Congressional District Summer Convention on Saturday at 10:00 a.m. (More information here.) The 12th Congressional District Democrats will be hosting their convention on Saturday at 1:00 p.m. (More information here.)
---
Washtenaw County Democratic Party
418 West Michigan Avenue
Ypsilanti, MI 48197
---
DemCast is an advocacy-based 501(c)4 nonprofit. We have made the decision to build a media site free of outside influence. There are no ads. We do not get paid for clicks. If you appreciate our content, please consider a small monthly donation.
---