Hello everyone,

It's Thursday in Ventura County and this morning, the president of the United States just said on national TV that he won't fund elections and the post office, because regular people wanting to vote safely somehow has nothing to do with the COVID-19 virus. This is sabotage during a pandemic and the GOP will be held responsible for creating a situation that will threaten the health of their constituents. (https://www.washingtonpost.com/politics/2020/08/13/trump-blurts-out-his-true-motive-blocking-post-office-funding-mail-in-voting/)

Same as yesterday – Contact your senators, whether a Democrat or GOP, and tell them to pass the HEROES act, complete with funding for both the Post office and elections offices and, oh yeah, that $600/wk. unemployment insurance. If your senator is GOP, tell them any deaths from not being allowed to vote by mail will be hung on their tails. Then tell your local postal worker that you support them with signs and blue ribbons.

Today's activities include an episode of the Root Institute, a National Urban League presentation "State of Black America", and phonebanking opportunities with SURJ and UUtheVote. Also, take the time today to start going through Joe Biden's campaign planks. They've been written by Bernie, AOC, Jayapal, and others. We need to start talking to our social circles about what Biden and Harris will do when elected, not just about the horrors of Trump's daily actions. Enough of the pretense about returning to a time that was only great for some. We need to move on to a 21st century that welcomes everyone. 
https://joebiden.com/joes-vision/

Note that it's day 24 of the hunger strike for Breonna. Please check out that section of our post and do one of the actions there as well. You can also leave an encouraging message on their Facebook page. Leave a message of encouragement next to the latest video.
Today's post : tinyurl.com/Antiracist-events-Ventura
Today's Local Actions – Thurs 8/13 – the "Kamala" Edition
April Ryan has been a White House correspondent since 1997. Here's her view on Kamala, Kayleigh, Kanye, and Trump's administration.
Thurs 8/13 – ONLINE – The Root Institute – Week 2
Subscribe here. – Week 2will focus on entertainment and culture, featuring and Ava DuVernay with Belton. Today's episode is an examination of Black joy led by Very Smart Bros. Senior Editor Panama Jackson, and a panel on the intersection of art and activism featuring Aloe Blanc
Thurs – 8/13 – ONLINE – State of Black America – National Urban League – (2:00-5:00 pm EDT)
Sign up here. The 2020 report drops on Thursday! Don't miss the release of our highly anticipated publication on August 13, featuring powerful esssays and insights.
NUL Jobs Report here.
Podcast "For the Movement" here.
"Navigating Virtual Bias, with Dr. Tana M. Session." here.
Thurs -8/13 – PHONEBANKING – SURJ Racial Justice Phonebank- (6 pm)
From SURJ National:" We are building a bigger, more skillful WE to take on white supremacy. Join us Thursdays at 6PM EST to phonebank for racial justice!
What you need:
Internet connected computer, laptop or desktop is fine (tablets do not work)
Chrome or Firefox browser (system does not support Safari or Explorer)
Cell phone or landline
How the 3 hour phonebank works:
1. Up to 1000 of us get info on who we're calling and why
2. practice the script with other phone bankers
3. returners start calls, (new folks get tech training first)
4. debrief on how it went
5. grab your friends and return next week
How we decide who we're calling:
work with leaders in M4BL, Latinx and Indigenous communities to identify the most timely issue (past topics have been progressive candidates in GA, defund the police in PA, and Charles Booker support in KY)
prioritize white voters who have historically been ignored in elections
build a script that focuses on shared stake in racial justice
SAVE our US postal system and voting by mail!
This election will come down to every last vote, and we can't afford to lose a single one Learn more here about the GOP attacks on our mail service. Other countries allowed people like Trump to "privatize" their mail service and it doesn't end well.
"Minimal script to senators: I'm calling from [___] to demand that Senator [___] do the following things.
Start an investigation into Louis DeJoy, Postmaster General, including his financial conflicts of interest, the restructuring of long-time personnel, and the deliberate slow-downof mail service.
Support the HEROES ACT, including at least $3.6 billion dollars of funding for our elections and 25 billion for the Postal Service.
Pass S.2965-"USPS Fairness Act," – the Senate version of the bill the House already passed (HR 2382– "USPS Fairness Act") which would repeal the GOP's ridiculous 75-year pre-funding mandate that's been killing the postal service since 2006. Our postal service is so important to American unity, it was in the Constitution. It is not a business venture.
(Senator-check – Only 7 senatorshave signed on! Seriously! Call Harris and Feinstein and remind them to cosponsor this thing.)
Contact:
Senator Feinstein:email, DC (202) 224-3841, LA (310) 914-7300, SF (415) 393-0707, SD (619) 231-9712, Fresno (559) 485-7430
andSenator Harris:email, DC (202) 224-3553, LA (310) 231-4494, SAC (916) 448-2787, Fresno (559) 497-5109, SF (415) 981-9369, SD (619) 239-3884
Who is my representative/senator?: hq-salsa.wiredforchange.com
Other actions to support the USPS!
Top 13 thingsyou should know about our postal service! It is the leading employer of minorities(39%) and women (40%), and for three years in a row they were in Hispanic Business magazine's annual "Diversity Elite 60" list of best companies for Hispanics, the only federal agency on the list. The USPS is also one of the largest employers of veterans, with more than 97,000.
Tie a DARK BLUE RIBBONaround your mailbox (or on your mail slot) to show solidarity and support to our postal carriers.

Put a sign up in your yard or window that says #USPSForever.

Call your representative and both senators and tell them not to pass any relief package that doesn't contain funding for the USPS.

And tell everyone who wants the Postal Service to surviveto do the same.
How do I vote? VENTURA COUNTY VOTERS – Answers here!
Watch this well-researched video from our dedicated NON-PARTISANLeague of Women Voter members, who explain how voting will work in our county for the Nov. 3rd election. Please share this with those who are anxious or suspicious of the process. (BTW – The League is an awesome group that anyone can support and/or join, even the non-women out there.) For those who prefer a written informational sheet about this year's voting format, go here.
Be absolutely sure you are eligible to vote. CA election center here.
For the November 2020 election, due to Covid-19, ALL CALIFORNIA VOTERS will automatically receive a Vote-by-Mail ballot, whether requested or not, INSTEAD of a sample ballot and you will be able to track it!
New resource – "If you're pulled over…"
It's a continuing sorrow that we need something like this…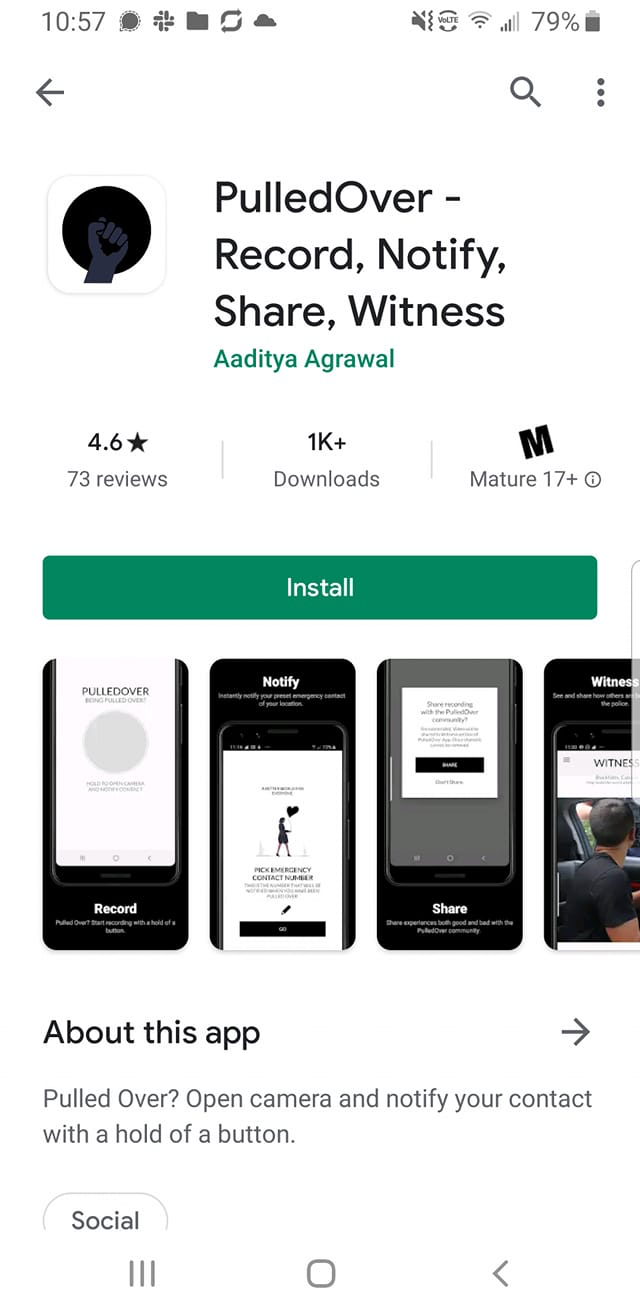 "Pulled Over is inspired by current events. The app hopes to serve as a tool for the right people at the right time. If you have been pulled over, you can easily launch the app, and with a single hold of a button you are able to launch your native camera app and start recording the situation. You can then notify your preset emergency contact of your situation and current location in case they feel like they need to help. The video can also be shared with the rest of the Pulled Over community to raise awareness of both good and bad experiences. Users can take the opportunity to Call for Action or find and share videos of exemplary police officers.
The Pulled Over user experience is Simple and just 4 steps:
RECORD– If you have been pulled over by a police officer, with one hold of a button on the pulled over mobile app, you are able to start recording the situation.
NOTIFY– Instantly notify your emergency contact of your location at that time.
SHARE– At the users' discretion the video can also be shared with the rest of the Pulled Over community (anyone who has the Pulled Over App – no need to signup)
WITNESS– The videos can be viewed by anyone with the Pulled Over app and can be used to spread awareness through its in-built sharing feature
We believe that technology can be used to make a big difference. Let's together make a better world for everyone. "
Have any questions or want to find ways of helping out?
Contact the Pulled Over developer at: aaditya.agrawal36@gmail.com
Adriene
Co-Director
Indivisible Ventura
indivisibleventura@gmail.com
---
DemCast is an advocacy-based 501(c)4 nonprofit. We have made the decision to build a media site free of outside influence. There are no ads. We do not get paid for clicks. If you appreciate our content, please consider a small monthly donation.
---