Hi everyone!
It's Thursday in America with a president whose openly dragging us down to levels of open corruption not seen since Teapot Dome. But hey, what's this we hear about New York suing the NRA out of existence? Fingers crossed!
Go here for the post: tinyurl.com/Antiracist-events-Ventura
Today's Local Actions – Thursday 8/6 – BLM #WhatMatters2020″ Edition
Watch it now – Aug. 5th – Virtual Community Forum on the Intersection of Race and Law Enforcement.
https://www.facebook.com/CountyOfVentura/videos/3279952388730417On Wednesday, August 5, the County of Ventura hosted a virtual Community Forum open to all members of the public online via Zoom to discuss the intersection of race and law enforcement in our community. The Community Forum consisted of a panel of County leaders and community representatives who participated in a roundtable discussion, followed by questions from the public.
The August 5th Community Forum was moderated by Monique Nowlin, County of Ventura Diversity and Inclusion Task Force representative and Deputy Director, Ventura County Area Agency on Aging. Panelists included:
Bill Ayub, Ventura County Sheriff
Claudia Bautista, Assistant Ventura County Public Defender
Regina Hatcher-Crawford, President, Ventura County NAACP
Sevet Johnson, Director, Ventura County Behavioral Health
Marcus Mitchell, Director, Ventura County Department of Child Support Services
Mike Powers, Ventura County Executive Officer
Greg Totten, Ventura County District Attorney
Roslynn Wilfert, Representative, Black Lawyers of Ventura County
Two MUST-DO actions: 
Action #1 – Get this done! Call your senators, get your friends & family to call theirs.
Action #2 – Protect the Census. Make calls, write letters, sign a petition.
Link to action here.
Thurs 8/6 – 8/12-15 ONLINE – NAACP Arts, Culture & Entertainment Festival
Registerhere.
Start planning for the Aug. 21 Virtual Competition.
Information here.
Movement for Black Lives – Welcom to Black August
More information here.
Thurs 8/6 – ONLINE – Subscribe/Be inspired – The Root Institute – Week 1
Subscribe here. – Thursday's episode of Week 1's The Root Institute will be about politics and voting rights. Thursday's programming will feature a panel including Glynda Carr of Higher Heights, Judith Browne Dianis of Advancement Project and Rashad Robinson of Color of Change.
Tuesday of Week 1of The Root Institute focused on politics and voting rights. In case you missed the first two videos shown on Tuesday, here are the links!
Watch this pull-no-punches interview and Q&A between possible Joe Biden vice presidential pick Stacey Abrams and Danielle Belton, editor-in-chief of The Root on how we we can protect our right to vote:Q:(Re: Trump's disparaging tweet on mail-in voting) "What do you think Trump is trying to do here?"A: "Steal the election."
In a video with The Root's video producer and host, Felice Leon, Rep. Ayanna Pressleyuplifts Black women and honors the late Rep. John Lewis in conversation at The Root Institute. Click here for video.
Protect and thank your essential workers!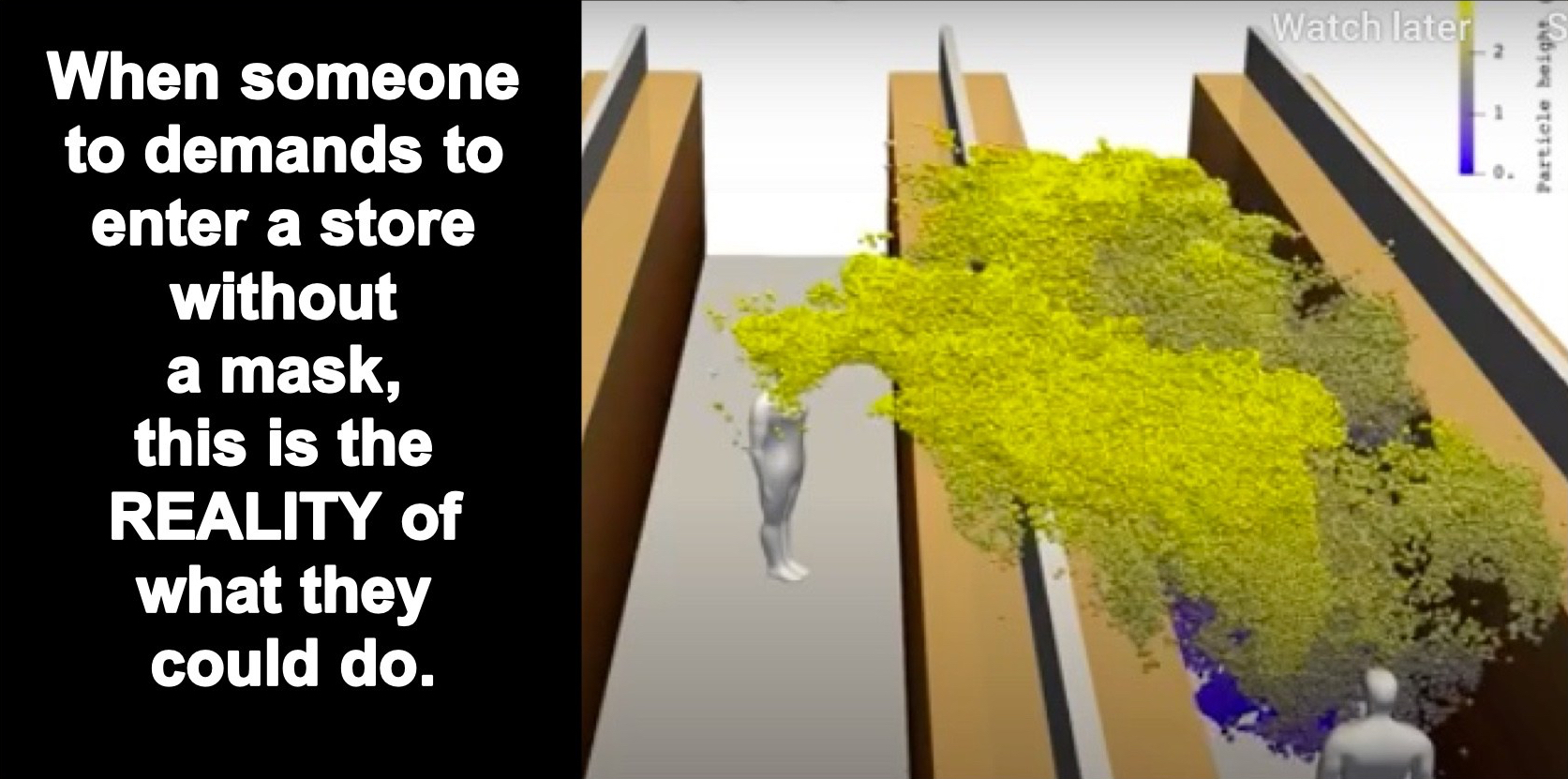 We heard that there was a workshop at Simi's "Republican Values Center" last weekend to teach anti-maskers how to get into stores without their masks. Anti-masking is not just a political statement. It's also a racialized one. We discuss this along with other facets of anti-masker mythology in our post today, but we also ask that you try out some of the listed methods of appreciation for the essential workers who help you today! Our post is here.
Watch it now and sign the ACLU petition for their Redemption Campaign – Embracing Clemency.
Today, there was an article in the Washington Post that caught our attention.
"More than two decades ago, police in Shreveport, La., stopped Fair Wayne Bryant on the side of the road for allegedly stealing a pair of hedge clippers. His vehicle looked like one that had been used in a recent home burglary, theytold the Black 38-year-old moments before arresting him.
He said the clippers belongs to his wife but when his car broke down far from home, he entered a carport to search for a tank of gas. That disclosure would eventually hand Bryant a life sentence in prison.
Last week, the Louisiana Supreme Court denied his request to review of his sentence. Six of the seven justices backed the decision, which was first reported by The Lens NOLA, a nonprofit news site based in New Orleans. In a searing dissent, the first Black person on that court, Chief Justice Bernette Johnson, said that Bryant's sentence was only due to Louisiana's harsh habitual offender laws, a "modern manifestation" of the "Pig Laws" designed to keep Black people in poverty during Reconstruction. "Pig Laws were largely designed to re-enslave African Americans," Johnson wrote.
The ACLU has just launched The Redemption Campaign – Embracing Clemency, a nationwide effort aimed at liberating 50,000 people in five yearsthrough the explicit authority of governors. Your voice will be critical in this work, so please take action now. Sign the petition here.
ONLINE LETTER CAMPAIGN – Keep Abusive cops out of our communities – Pass SB 731
Sign on to ACLU CA's letter here.California is one of only five states that has no process to decertify abusive cops from its streets. Decertification ensures those cops cannot be hired as police officers somewhere else. Over 200 other professions in California have licenses that can be revoked if they violate their licensing rules. California gives police officers a license to kill without the ability to revoke it if they abuse their authority.
SB 731 will improve community safety by keeping officers who commit misconduct off the streets by:
Establishing a statewide process to automatically decertify officers who are fired for specified misconduct such as excessive force, sexual misconduct and dishonesty.
Giving the California Department of Justice the power to independently investigate allegations of misconduct and decertify those officers who resign before they are fired.
Requiring local law enforcement to report fired officers to the state and ensure that during the hiring process California law enforcement agencies contact the state to find out why an officer left their previous positions.
Adding officers who are decertified to the National Decertification Index (NDI), a national database that tracks decertified officers across state lines.
SB 731 would restore the burden of proof to general intent, lowering the barrier for families to seek justice.
Starts 8/3: – Walking Podcast – Black History Boot Camp
"Black History Bootcampstarts on August 3, 2020. Back by popular demand! It's a 21-day walking meditation and viral podcast for self-care and survival powered by GirlTrek. In this edition, we will have a live daily countdown where we walk and talk with thousands of Black women about the 21 most powerful turning points in Black history. Don't miss out. NPR, Forbes, and New York Times all covered it. The WORLD got in. The podcast went viral!! It was an all-out wellness revolution.
HOW TO SIGN UP: If you're new to the game, sign up here. If you're already on the roll from last month, we got you, no need to sign up – but forward this email to your friends and tell them to stop playing. lol
WHO IS THIS FOR? Black History Bootcamp is designed for Black women – for us by us.  So get your crew, families (we promise to tryto stop cussing for the kids), sororities, church groups …make an office pool.  This includes our sisters across the diaspora.  We'd also like to extend a special pass to our allies – anyone who is down with this life-saving mission.  Bootcamp is a perfect opportunity to learn and connect without taking up space.  Thank you to the hundreds of friends who asked – yes, you're welcome."
Hunger Strikers for Breonna – Day 17 in-progress
Hunger Strikers for Breonna:Week Two Safe Housing Fund – Donate here.
Here's a guide for actionsto take now.
Petition asking Oxnard City Coucil to support Medicare for All.
Petition link here. From Carmen Ramirez: "The COVID-19 public health crisis has made it clear that we must have universal healthcare for every person. When some people go without access it affects us all. PLEASE SIGN AND SHARE! I need your help to show the support of our community. We will be back in session in September when the resolution will be on our agenda. With the pandemic and economic crisis, many who had insurance have lost it along with their employment. Many who never had it are not getting the medical attention they need to stop the spread of the virus and to stop the suffering. This is urgent!"
Petition for Psychology Today to publicly revoke racist article.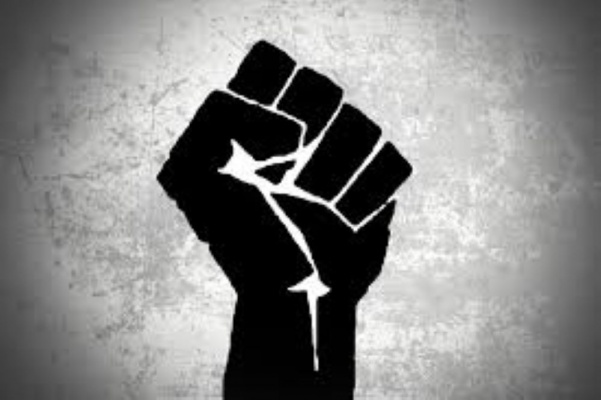 Petition link here. "This petition is being supported by Psychologists of Color. Please be so kind to sign and share. In the US, there are only 4% of psychologists who are Black and 5% who are Brown. Please make our voices heard to dismantle systemic racism within the mental health system. Thank you."
Adriene
Co-Director
Indivisible Ventura
indivisibleventura@gmail.com
---
DemCast is an advocacy-based 501(c)4 nonprofit. We have made the decision to build a media site free of outside influence. There are no ads. We do not get paid for clicks. If you appreciate our content, please consider a small monthly donation.
---