Canvassing Looks Different this Year
Like Everything Else, It's Going Virtual!
Typically at this point in election season, we'd be pre-arranging hotel rooms and carpools to get as many people knocking on doors as possible. But now we have to do that same voter contact work from a distance. We're 90 days out, and it's time to get up close and personal with voters…on your phone. Some of us love phone banking, some of us tolerate it, and a lot of us hate it! But in this time of public health uncertainty and constantly evolving vote-by-mail policies, we need an army of volunteers making sure everyone who wants to vote is registered, knows how to vote, and can vote safely. Actually, think of this crucial democracy-saving activity less as phone banking and more as VIRTUAL CANVASSING.
And seriously, which do you fear more? Phone banking…or continued GOP control of the White House, Senate, and 2021 map drawing?
Get fired up and ready to go with the motivational video and confidence-building classes below. Or just jump into a shift, knowing that every phone bank event includes training for all levels of experience.
Your help is critical. Read on for details…
---
When We're So Worried about the White House & Senate?
The 2020 Presidential and Senate elections are probably the most important of our lifetimes. Of arguably equal importance are opportunities to flip several state legislatures. Why? Because in 2021 (after this year's census), states redraw Congressional and state voting maps. This is our chance to stop new gerrymandered maps that will last for ten years!
Arizona is an excellent example; all three important wins are within reach:
Arizona's 11 electoral votes are up for grabs;
The Kelly-McSally Senate race is "leaning Democratic";
Dems are just five seats away from flipping the state legislature, the most flippable in the country!
The good news is that we can win at all levels IF we work smart. Every Arizona voter will be key to flipping the White House and U.S. Senate. But only certain key districts will also play a role in flipping the state legislature. That's why Swing Left is focusing on four of Arizona's 30 legislative districts. The fully nested state house and state senate races in these four strategic districts are the key to flipping the state legislature and will help secure our up-ballot goals as well.
Republicans have controlled Arizona for 50 years, using it as a test market for national policies ranging from abortion and voting restrictions to school vouchers and immigrant mistreatment. We've never been closer to flipping the state, and momentum is increasing. Republican Governor Ducey's approval rating is tumbling due to his abysmal pandemic response, and the Republican legislature's going down with him.
A Democratic-led Arizona can be an incubator for strong progressive policies and leaders! See below for ways to send dollars and make calls to the strategic districts that will lead to the TRIPLE FLIP!
Click here for an even deeper dive on "Why Arizona's State Legislature Matters to Everyone!"
---
Fundraiser: Wed, Aug 12, 4:30 – 5:30pm (RSVP here)
Join Sister District Co-Founder Gaby Goldstein in conversation with three candidates from two of Swing Left's target legislative districts for flipping the Arizona state legislature, LD17 in the Phoenix area and LD6 centered on Flagstaff/Sedona. Your donations go a lot further in an Arizona state legislature campaign (which can be fully funded at $150,000 or less) than in a U.S. Senate or Presidential campaign! And donations at this level get out votes for up-ballots races as well.
JENNIFER PAWLIK is LD17's current State House Representative. As a public school teacher and college educator, her priorities include education, healthcare, and job creation. In 2018, Jennifer was the first woman AND first Democrat ever to win this seat, but she won by just 354 votes. There is no path to retaking the AZ state house without keeping this seat!
Flagstaff Mayor CORAL EVANS is running for the State House seat in LD6. She is the first Black woman mayor in Arizona, a non-profit professional, small business owner, former educator, and a third-generation Arizonan. The top Dem contender lost this seat in 2018 by just 577 votes, but Dem votes were split between two candidates. This time we're running just ONE spectacular candidate!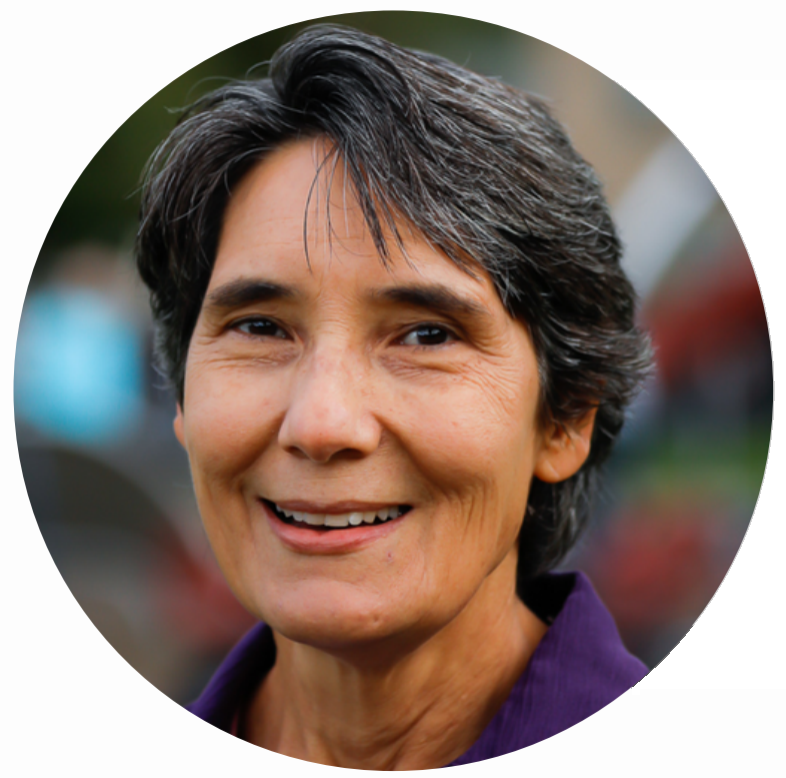 Colonel (Ret.) FELICIA FRENCH is the LD6 State Senate candidate and a third-generation Arizonan. She is a 32-year Army and National Guard veteran, nurse, educator, MedEvac helicopter pilot, entrepreneur, sustainability scientist, and proud mom. We lost this seat by just over 1,700 votes in 2018, and momentum is on our side.
Suggested Minimum Donation: $100 (split among the candidates and the ADLCC) Click below to donate, rsvp, and get more details. You will receive a zoom link before the event.
Before you say: "phone banking isn't for me"…
If you do only ONE thing this week toward dipping your toe in the virtual canvassing waters, PLEASE watch this quick, inspiring video:
3-MINUTE VIDEO: USE YOUR VOICE TO SAVE OUR DEMOCRACY!
In the coming 90 days, we'll be doing a lot of phone banking into two of Swing Left's four target districts, LD17 and LD6. Our calls not only move us closer to control of the state houses, they also send "reverse coattail" ripples up the ballot for Mark Kelly and Joe Biden. Every voter we turn out in these very strategic districts gives us a triple effect!
(Mostly) Recurring Weekly Events
(All phone banks include training)
Tuesdays, 4:00 – 6:00pm Pacific RSVP here
For Mark Kelly (with the Democratic Volunteer Center)
Wednesdays, 3:00 – 5:00pm Pacific RSVP here
Rotating schedule for Kelly and two districts key to flipping the state legislature (8/5 = LD6; 8/12 = LD17) (with Swing Left Peninsula & Democracy Action)
Wednesdays, 4:30 – 7:30pm Pacific RSVP here
For LD17 (Phoenix), key to winning the state leg, Senate & Presidency (with ADLCC & LD17 Campaign)
Thursdays, 4:00 – 6:00pm Pacific RSVP here
For Mark Kelly (with the Democratic Volunteer Center)
Saturdays, 10am – 1pm Pacific RSVP here
For LD17 (Phoenix), key to winning the state leg, Senate & Presidency (with ADLCC & LD17 Campaign)
Sundays, 1:00 – 4:00pm Pacific RSVP here
For LD17 (Phoenix), key to winning the state leg, Senate & Presidency (with ADLCC & LD17 Campaign)
Once a Month "Call LD17 on the 17th" (with Swing Left Maricopa County)
Monday, Aug 17th, 5:30 – 7:30pm Pacific RSVP here
Weekly Spanish Phone Banks and Training:
Mission for Arizona: Tuesdays – Sundays (multiple time options each day)
For Mark Kelly and Dems up and down the ticket, and to encourage "vote by mail" RSVP here
Flip the West: Thurs (4:00 – 6:00pm Pacific); Sat (10am – 12pm Pacific); Sun (11:00 – 1:00 pm Pacific)
Call Arizona and other states to promote Dem Senate candidates and vote-by-mail registration. RSVP here
Training: Virtual Spanish for Activists (with Commit to Flip Blue)
Sat, Aug 8th, 1:00 – 3:00pm RSVP here OR Sat, Aug 22nd, 1:00 – 3:00pm RSVP here
Phone banking training for those with at least basic Spanish skills.
Training: Spanish for Phone Bankers (with Swing Left San Francisco)
Thurs, Aug 13th and Thurs, Aug 20th, 2:00 – 4:00pm Pacific (Please have a working knowledge of Spanish, and plan to attend both sessions) RSVP by Tuesday, Aug 11th (space is limited)
North Carolina is the only state on the entire map that could give us a QUADRUPLE WIN.
White House: 15 electoral votes are waiting for us
U.S. Senate: Support candidate Cal Cunningham
Governor's mansion: Defend Governor Roy Cooper
State Legislature: 5 senate & 6 house seats needed to take the state legislature
Recurring Weekly Events
Unless noted, phone banks are with the NC Coordinated Campaign making calls for Biden, Cunningham, and Cooper. One call advances three crucial races! (All phone banks include training)
Tuesdays, 4:00 – 6:00pm Pacific RSVP here (with the Democratic Volunteer Center)
Wednesdays, 3:30 – 5:00pm, Pacific RSVP here (with NC Dems & Together 2020 for NC)
Thursdays, Noon – 2:00pm, Pacific RSVP here
Voter Protection: to recruit poll observers and hotline volunteers (with NC Dems)
Thursdays, 4:00 – 6:00pm Pacific RSVP here (with the Democratic Volunteer Center)
Saturdays, 10:00am – 12:30pm, Pacific RSVP here (with CaDems)
Saturdays, 1:00 – 3:00pm Pacific RSVP here (with the Democratic Volunteer Center)
Sundays, 1:00 – 3:00 Pacific RSVP here (with Swing Left Peninsula, Vote Save America, & Democracy Action)
Sundays, 3:00 – 5:00pm, Pacific RSVP here (with NC Dems & Together 2020 for NC)
---
Phone Banking 101 (with Indivisible Chicago) Weekly: Mon, 10:30 – 11:00am Pacific; Wed, 3:30 – 4:00pm Pacific RSVP here
Phone Bank Training for Introverts (and Friends) (with Swing Left San Francisco) Sun, Aug 9th, 10:00 – 11:00am Pacific RSVP here (space is limited)
Persuasion Training (with Arizona Legislative District 17, LD17) Mon, Aug 10th, 5:00pm Pacific
Interested in talking to undecided voters, but not sure where to start? Or need a refresher? Learn ten key tools from the Persuasion Toolbox. RSVP here.
---

Vote Forward letters are still one of the most effective uses of your time right now, toward getting out the vote in key states in November.
A Bigger Print for a Bigger Send for THE BIG WIN in November!
We are ready to print more if you're ready to write more! Swing Left Peninsula has distributed over 150,000 letters since May 1st. Help us get closer to our goal of 200,000! If you are interested in joining this effort or need more letters, please contact us at: lettercaptains@swingleftpeninsula.org.
Or click here for our pick up & delivery options in several Peninsula cities. Click here if you'd like to download and print letters yourself. Click here to sign up for a Zoom letter Party. It's highly motivating to chat with other activists while you write!
FAQ of the Month (from Vote Forward)
"Should we adjust the Oct 27th mail date for The Big Send?"
"To help answer this question, we launched an experiment in July asking for your help writing letters to voters in Florida for their upcoming primary on August 18th. We are testing the impact of mailing "Please Vote!" letters with an earlier mail date (3 weeks before the election) against our standard mail date (1 week before the election). The voters in this experiment were adopted in record time. Many thanks to all of you who are participating in this test." [We hope to have the results of this experiment very soon!]
"In addition to this experiment, we're tracking: federal and state lawsuits that may affect absentee deadlines and policies; USPS performance; availability of Election Day ballot drop boxes; expected turnout by voting method; deadlines for requesting and returning mail-in ballots; the availability of early voting; voter preferences and lessons learned during the primaries; and evolving electoral processes — in each of our key states. We will keep a close eye on all of this in the months ahead to inform our decision about mail dates, and we'll let you know what we decide with plenty of time to spare."
Ravi Gupta — Obama alum, co-founder of Arena and co-host of the "Majority 54" Podcast, explains how Arena is training a new generation of candidates and campaign professionals. Learn how Ravi is working to reach Red state voters key to flipping key seats in November. Plug into the future here!
Local Event Calendar and Texting Help!
Our local DVC (Democratic Volunteer Center) maintains a fantastic calendar of events with phone and text banks, candidate fora, and more. Also, learn how to start TEXTING with the DVC's Getting Started Guide, or get texting help and sign up for a weekly summary of current texting campaigns on several platforms at texting@demvolctr.org.
Zoom Fundraiser: Ten Senate Candidates, One Call!
Tues, Aug 11th, 5:00pm
One call with 10 candidates who could be the ones to flip the US Senate—and save the Supreme Court, expand access to healthcare, and fix our dysfunctional democracy. All on one zoom stage: Ben Ray Lujan (NM), Mark Kelly (AZ), John Hickenlooper (CO), Cal Cunningham (NC), Jon Ossoff (GA), Teresa Greenfield (IA), Barbara Bollier (KS), Steve Bullock (MT), Amy McGrath (KY), and Jaime Harrison (SC). Donations levels start at $100 (in total). RSVP for this Fundraiser.
Virtual Wine Tasting for CA-10!
Sun, Aug 16th, at 5:00pm (Hosted by South Bay Swing Left)
Join South Bay Swing Left for a virtual wine tasting fundraiser to support Congressman Josh Harder and the down-ballot races supported by the Tracy Dems. Certified Wine Educator Lisa Boissier will lead the wine tasting. You will receive info on the wines & cheeses on the menu after you register here.
Partner phone/text banks:
Flip the West: Flip the Senate
Call key Senate-flipping states: Five days a week! Mon, Tues, Thurs: 4:00 – 6:00pm; Wed: 3:00 – 5:00pm; Sat, 10:00 – 12:00pm. Register here.
Get High Schoolers Involved: Special phone banks—led by high school and college students—to help students get involved. Weds, 3:00 – 5:00pm. Sign Up here.
Weekly Phone Bank Training: Tues and Thurs, 9:00 – 10:00am or 5:00 – 6:00pm Sign Up here.
Democracy Action:
Call for races up and down the ballot. See options and RSVP here
Call and Text for Joe Biden
Phone Bank for TJ and Josh:
---
DemCast is an advocacy-based 501(c)4 nonprofit. We have made the decision to build a media site free of outside influence. There are no ads. We do not get paid for clicks. If you appreciate our content, please consider a small monthly donation.
---