It is not time for despair.
It is time for action.
ELECTION 2020

---
The country needs tens of thousands of volunteers.
Join our volunteer mobilization in August. 
Phone Banking. Texting. Voter Protection.
Actions You Can TakeThis Week
Volunteers Needed! 
The Wisconsin Voter Protection Team is recruiting volunteers in the lead-up to the August 11th and November 3rd elections. Our job will be to recruit volunteers to serve as poll workers/observers, confirm poll assignments, and reach out to voters about deadline changes and court actions.
 LEARN MORE, SIGN UP THEN JOIN US AT THE RESISTANCE CAFE!

ATTENTION Canvassers!Here's your chance to use your conversational skills with voters. The Wisconsin Dems' Bridge-Building campaign identifies persuadable voters and contacts them to discuss their top issues and, hopefully, ID them as Dems. 
---
DID WE MENTION

Volunteers Needed!

MoveOn Text Team needs volunteers all week (and through November!) for their ambitious "Text Every Democrat to defeat Trump" and "Vote Tripling" campaigns. MoveOn uses Spoke
 to text and Slack for communication and support.
If you've texted with them before, head to the #important_announcements channel of their Slack workspace.  If you haven't, get started here and follow the steps to get trained and ready to text!

Brand new to textbanking?
Head over to our texting page here to learn more about
this flexible, fun, effective way to take action.
Have questions? Get in touch here. 
---
U.S. Census: It Counts!

We're writing on behalf of Reclaim Our Vote and Black Voters Matter through August 7th! We'll be making sure voters of color inFlorida know about the August 18th election and reminding them to complete the U.S. Census. Both will be important in ensuring that economic resources reach black communities. As usual, you'll supply the postcards, labels, and stamps. We'll get you the messaging upon sign-up. Learn more and sign up HERE.

Attention! Postcard Writers
Join us at the Resistance Cafe while you write.
---
Join us this
Tuesday
from 4 to 6 PM.
SIGN UP HERE
Discuss how your actions are going, ask questions, get support, and get some work done!
---
Voter Suppression Affects All of Us
But voters in marginalized groups face much greater barriers to their
right to vote due to voter suppression tactics:
Strict voter ID laws

Lost/denied/delayed voter registrations
Lost or delayed absentee ballots
Purging of eligible voters 
Closing or moving polling locations without notice
Gerrymandering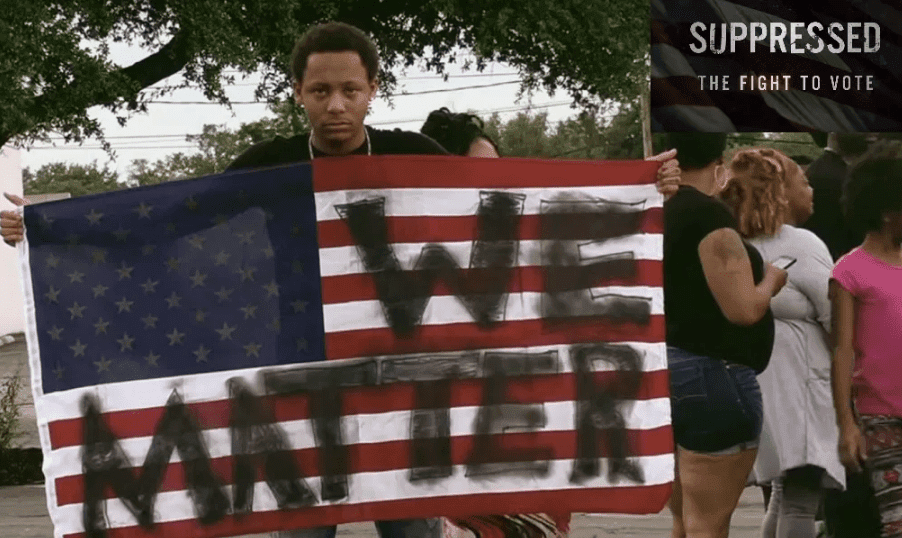 Join Indivisible Mad River Valley for the return of the film:
Suppressed: The Fight to Vote
Wednesday, July 22nd, 6–7:45 pm. 
Learn More & Register
---
Have questions? Need support?
Get in touch with us here.
CHECK OUT THE EVENT CALENDAR!
---
DemCast is an advocacy-based 501(c)4 nonprofit. We have made the decision to build a media site free of outside influence. There are no ads. We do not get paid for clicks. If you appreciate our content, please consider a small monthly donation.
---