IC-SS Weekly Update: July 20, 2020
---
This Week: Postcard Party on Wednesday
Zoom with us: Want some company while you work on your postcards? Chat, share resources, and learn about more ways to act. Join us online this Wednesday, July 22 from7:30-9:00 pm. RSVP by email to get the Zoom link.
---
No Lie. It's Serious.
In the week of July 13-17, we learned Trump is trying to cover up the extent of the pandemic and undermine Anthony Fauci at a time of sharply rising infection. We read alarming reports about federal agents in unmarked vans detaining Portland protesters. And the federal government executed 3 people – as many in a single week as in the previous 57 years.
If you feel the dangers to our democracy have escalated precipitously, you're not alone. Together, let's expand our efforts to remove Trump from the White House and all his supporters from Congress.
---
Join Us As We Step Up
If you're writing postcards and letters to voters in swing states, keep at it – paper mail is a proven way to increase voter turnout. We increasingly need to add in methods that organizers say have even greater impact: phonebanking and/or textbanking.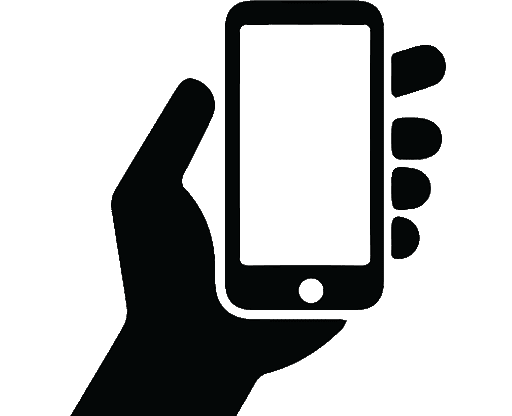 Some of us IC-South Siders are already phonebanking with citywide Indivisible Chicago Alliance (ICA) on the 3 States/1 Mission initiative, which focuses on Michigan, Wisconsin, and key districts in Illinois. Won't you join us from your home?
ICA's experienced and patient leaders email you all the materials you need to phone voters from home, and, via Zoom, they orient you at the beginning of each phone session. ICA also offers interactive online trainings for new phonebankers and textbankers.
To sign up for phonebank training, textbank training, phonebanking, and textbanking, visit the 3 States/1 Mission page.
Interested, but want more info before you sign up?Email us and we'll connect you with a friendly IC-South Side member who can answer your questions and give an overview.
---
Vote Safely – Vote By Mail
Chicagoans, have you seen the hashtag #VirusFreeVoting? To get the voter turnout we need to win elections up and down the ticket (and to keep people safe), we need to increase voting by mail.
Start with YOU:
Then encourage your friends and family to register to vote and apply to vote by mail.
Chicago Vote-by-Mail FAQs
I live in suburban Cook County, not in the city.
Mail delivery has been so unreliable. I don't trust my ballot to the mail.
But I like voting in person!
I wish someone would just explain Chicago vote-by-mail to me.
---
Video: Ending Gun Violence
Do you want to understand the causes of gun violence in Chicago and support solutions? BWOP recently hosted an online discussion moderated by Raquel McGee, with guest speakers Tio Hardiman of Violence Interrupters and Robert Emmons, Jr. of Our Everyday.
Last week, you read our summary of BWOP's important July 6 discussion on gun violence. Now you can watch BWOP's 70-minute video on gun violence in Chicago: causes and solutions.
---
SIGN UP for ICA's Postcard Posse 
As part of Indivisible Chicago Alliance's 3 States/1 Mission project, IC-South Side is participating in the citywide Postcard Posse, writing postcards to voters in swing states. What to do for postcards:
ORDER POSTCARDS. Fill in the form at the Postcard Posse order page. Ask for 100 or more (in increments of 100) and select HYDE PARK as your pickup/delivery point.
REGISTER. Register at the Postcard Posse registration page. Sign up to write on your own, or choose one of our two teams (by zip code): South Side Scribes, Local 15 or 37.
IF YOU CAN, BUY STAMPS. Youaren't required to stamp your own postcards, but if you can afford to, you can order online: Here's a link to postcard stamps at USPS.com.
QUESTIONS OR CONCERNS?
Contact us at Indivisible Chicago-South Side
---
Indivisible Chicago-South Side
Email: Indiv.Chi.South@gmail.com
Follow IC-SS on Facebook and Twitter
---
DemCast is an advocacy-based 501(c)4 nonprofit. We have made the decision to build a media site free of outside influence. There are no ads. We do not get paid for clicks. If you appreciate our content, please consider a small monthly donation.
---