Prescott Indivisible is a non-partisan community which seeks to promote a progressive and inclusive agenda in support of human rights and the environment.
INFORM  CONNECT  INSPIRE  RESIST
Wear a mask when you go out, wash your hands and
practice social distancing.
Mark Your Calendar!
Prescott Indivisible General Meeting
Thursday, July 2, 6:00pm, Zoom Link for Meeting:
https://us02web.zoom.us/j/84817321388
You don't want to miss this General Meeting!
Our main program features Democratic candidates running for a seat in U.S. House of Representatives from CD4, Delina DiSanto and Stu Starkey, who will be asked four questions each. This is a good opportunity for our members to see how each one stands on different issues before the Primary on August 4.
  Delina DiSanto   
        Stu Starkey
Endorsement of our very own candidates, Judy Stahl for AZ House and John Lutes for Yavapai County Board of Supervisors, will be voted on during our upcoming General Meeting. Each candidate will have five minutes to talk about their platform and then we'll go into small group "breakout rooms" to discuss and vote. Endorsement by PI is important for these candidates, so please attend and have your voice heard.
  Judy Stahl    
 John Lutes
---

A major source of income for PI in the past came from our monthly meeting collection when we passed around the Tupperware pitcher. That seems like a long time ago. We still have expenses, especially in this election year, and we, the Steering Committee, would like to encourage everyone to go to our website, PrescottIndivisible.org, and make a monthly donation. It doesn't take a large amount from each one of us if we all chip in. Thank you for your support!
~~Mavis Brauer, Chair, Prescott Indivisible
REQUEST FOR ACTION
Arizona Chief Justice's Emergency Order Will Keep Information About Redistricting a Commission Secret
Amid the coronavirus lockdown, the chief justice of the Arizona Supreme Court has made emergency rule changes that will keep information secret about those being considered for the state's powerful redistricting commission.
The order applies to the application process for the five-member Independent Redistricting Commission (IRC) that redraws the state's congressional and legislative boundaries.
The changes, submitted April 2 and granted by Chief Justice Robert Brutinel the next day, were at the request of the Commission on Appellate Court Appointments, which Brutinel heads.  The appellate commission screens applicants for the redistricting commission.  Click HERE to read an article about the proposed changes.
The public has until July 1 to weigh in on the changes, which
could become permanent after that. 
---

 Three things you can do by Tuesday, June 30:

1.Share this information with your friends immediately!
2.  The League of Women Voters of Arizona (LWVAZ) has submitted a public comment against this emergency rule.  Read the comment HERE.  Add your name in support of the LWVAZ comment HERE.
3.Send a personal public comment.  Click HERE for instructions.  Click HERE for a sample letter.Secrecy is antithetical to democracy.An open, transparent, public process is essential to the fair
redistricting of Arizona!
---
Voter Values Project (VVP) Update
Our postcard project encouraging Independents to sign up for the Permanent Early Voting List (PEVL) and to complete a survey on our website at https://votervaluesproject.com, continues to go forward!
To date, our VVP Volunteers have mailed out 2,000 postcards to Independents in Yavapai County and have followed up with phone calls.  Volunteers will begin preparing the next group of 1,500 postcards next week, which will be mailed by July 14.

Additional Volunteers are needed immediately to send text messages to those
postcard recipients alerting them that the postcard will be coming their way.
We need and appreciate your help!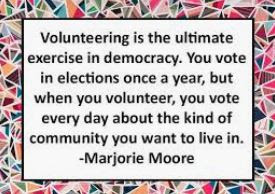 If you are not familiar with texting on your Android or iPhone, Mavis Brauer and Louise Clara are here to help!  They will be conducting "Office Hours" on Zoom so you can check in to ask questions or stay for the entire session.  Please contact Louise Clara at lclara5250@msn.com to volunteer and/or participate in the Zoom sessions.
Kudos
Prescott Indivisible had the distinct honor of accepting a 'Rurrie Award' for last September's event, the Neighborhood Summit For Equity. We won in the 'Visibility For Our Values' category. Congratulations to everyone who helped make our event such a success!  The Rural Summit was held last Saturday, June 27.  Click HERE to check out the promo video featuring Prescott Indivisible members. 
MISCELLANEOUS THINGS TO DO
AND ITEMS OF INTEREST
---
Residents of the Court Precinct are invited to share their concerns about the future of Yavapai County.
Zoom Discussion:
"Our Future, Our Yavapai – Court Precinct"
Wednesday, July 1, 6:30pm
Click HERE to see precinct map.
Click HERE to register for the discussion.
---

Are you thinking about phone banking but don't quite feel ready?
The Action Network is offering via videoconference:
"Phone Bank Training for Introverts (& Friends)"
Sunday, July 26, 10:00am-12:00pm
Click HERE to read about the training and register.
---
LD1 Legislative Update
Click HERE to read an interesting summary of what the legislature has been up to so far in 2020.
---
Interested in a flexible job as a contact tracer?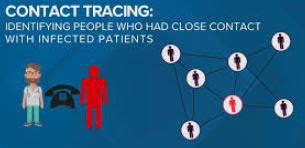 Click HERE to learn about the job.
---
Election Day, November 3
Don't Rely on the Polls — Trump is Winning
We cannot become complacent and lose sight of our objective to flip the White House AND Senate Blue. If that doesn't happen then BLM, ACA, Covid-19, the Post Office, Vote by Mail and the myriad other concerns will become moot.
It's less than 20 weeks to Election Day, and the worst possible thing is happening right now: Democrats are starting to think they have the election in the bag. Yes, Donald Trump's national poll numbers are slumping across the board right now. Trump's devastating bungling of the coronavirus pandemic, the depth of the economic crisis he exacerbated, and his violently racist response to the Black Lives Matter protests have been epic disasters. But seriously. Didn't we learn ANYTHING from 2016?

As bad as Trump's numbers are now, his base still loves him, and he still has a massive advantage in the Electoral College. He has way more money than the Biden campaign. His campaign is light-years ahead of Democrats in harvesting voter data and targeting voters on social media—and Trump's campaign is tapping into the destructive expertise of disinformation tactics online.  And as the primaries have unfolded during the pandemic, we've seen how far Republicans will go to suppress the vote—especially of voters of color—in key states like Wisconsin, Florida, and Georgia. On top of all of that, the recent swing in the polls toward Joe Biden can swing right back to Trump. It's only June.

MoveOn is developing a strategy based on an innovative approach called "Vote Tripling," and, so far, testing data shows it could be five times more effective than traditional strategies like phone calls and canvassing.
Our innovative new "Vote Tripling" strategy is based on data showing that the best way to increase voter turnout is through social influence and accountability. You see, if you make sure that your close friends and family are going to vote, and they know that YOU are going to vote, then they're far less likely to blow it off.

Whether you voted or not is public information—not which candidates you voted for but whether you cast a ballot or not. But most people don't realize that. They figure that their vote won't matter, and no one will know whether they voted anyway, so who cares?
That's the attitude that put Trump in the White House in the first place. We've tested various forms of voter accountability and social influence in the past, and this year we are recruiting hundreds of thousands of MoveOn members in battleground states to sign "Vote Tripling Pledges," which are commitments to reach out to three friends or family members, help them create plans to vote, and then make sure they actually cast ballots this fall. Here's a reality check for people who think Trump will be easy to beat in November. Only two incumbent presidents have been defeated for re-election since World War II: Jimmy Carter and George H.W. Bush.

Trump's approval ratings are 5 points better than Bush's and 7 points better than Carter's were at the same point in their re-election campaigns.

And that's after what has to be the worst run of press coverage any president has had in recent memory. Imagine what will happen when the press coverage starts to turn. And you know it will. The media loves to tear down front-runners, and Biden will make mistakes that the press will pounce on. The people who are still with Trump now will never leave him, and that means he'll always have a chance of being re-elected. Yes, every poll shows Biden ahead right now. But every poll showed Hillary Clinton ahead of Trump four years ago. And then Trump's disgusting "Access Hollywood" revelation happened. And Trump still won.
Click HERE to read the entire article with references.
---
Guessing most of us would agree with this:
"The most depressing thing about the Trump presidency hasn't been Trump himself, but what it has exposed in others — not just in the politicians who will debase themselves to prove their loyalty to a man incapable of returning it, but also in voters who apparently need to be told that the naked emperor's new clothes, or at least his water drinking skills are 'Masterful!'"~~Jonah Goldberg, "Letters to the Editor: Trump's supporters still don't care that he
offends pundits", Los Angeles Times, Los Angeles Times Opinion, June 26, 2020Click HERE to read entire article.
---
DemCast is an advocacy-based 501(c)4 nonprofit. We have made the decision to build a media site free of outside influence. There are no ads. We do not get paid for clicks. If you appreciate our content, please consider a small monthly donation.
---