Update on Community Resources and
Requests for Assistance
 Persist & Resist/Prescott Indivisible – April 30, 2020
We continue to take donations to provide meals for the residents of the Coalition for Compassion and Justice (CCJ) shelter. To date, PI has collected over $2,600. for the effort. To provide food from El Gato Azul for 35-40 costs $120. Donations to Prescott Indivisible will help fund this critical need. Checks made out to Prescott Indivisible,can be mailed to our Treasurer, Jane Doyle, 1295 Pinecone Terrace, Prescott 86303. Or donate on the Prescott Indivisible website. Donate directly! There is space for comment. If you would like your donation to be directed to the CCJ/Meals Project, please include that info.
CCJ is answering the current Covid crisis by putting 100 percent of its focus on providing meals, shelter and long-term housing for those who have no other place to go. They are the city's sole 24-7 emergency shelter for the area's adult homeless.
Tired of reading about the pandemic? Spend time volunteering with Prescott Indivisible to help maintain and update date their website. Experience with WordPress required. Job requires 3-4 hours per week. Contact Dee: deecohen@cox.net
This newsletter offers ideas for you to donate or volunteer and make a difference during this difficult time.  It also contains community resources for you to pass along to those in need.

Gov. Ducey said that Arizona makes public health a priority (4/29/20).  He cannot plan the roll out of the current restrictions on the economy without data. Everyone should volunteer be tested so data is available to the CDC. 
Always ask if the test offered is approved by the FDA.
Why should you get a test? Covid testing is needed so data is available to do contact tracing and prevention.
AZ is stepping up Covid-19 testing (AZ Testing Blitz) for the next three weekends. The test provides info on whether you are a carrier or if have the virus. You are asked to get tested whether of not you have symptoms because data is needed by the state to ramp up opening the economy. Up to 50% of those who have no symptoms are carriers. Keep up with what's happening – free Covid-19 coverage – AZ Republic, Daily Courier. Check the Yavapai Co. Community Health Services website. It has the most recent data on reported cases and up-to-date testing information..
For the next three Saturdays from 8 a.m. to 4 p.m. Spectrum Healthcare will be participating in the blitz at its Prescott location, but it is a first come first serve basis and while supplies last., spectrumhealthcare-group.org. Patients can also pre-register at the Spectrum Healthcare website, which will save time processing in-line, at www.azhealth.gov/TestingBlitz Visit. 651 Mingus Avenue and in Cottonwood,; 990 Willow Creek Road
YRMC is also participating in the Blitz. There will be a free COVID-19 drive-thru testing clinic in Prescott Valley from 9 a.m. to 3 p.m. on May 2 at the YRMC Del E. Webb Outpatient Center, 3262 N. Windsong Drive. Testing will take place in the YRMC Del E. Webb Outpatient Center parking lot. Please use the main entrance from Windsong Drive. For both locations, no physician order is necessary. Please bring identification in the form of a driver's license. Participants are asked to bring a photo identification and wear masks to help protect healthcare workers who will be doing the testing. There is no need to get a physician order. Restrictions on testing have relaxed, so getting a COVID-19 test is an accurate way to go, YCCHS stated.
VVMC will host drive-thru testing 9 a.m. to 3 p.m. Thursday, April 30. There is a also a drive-up COVID-19 collection site at VVMC to collect specimens. The collection site will be open on Mondays and Thursdays from 9 a.m. to 3 p.m.
The test kits being used for the Arizona blitz will be the official COVID-19 PCR virus test, YCCHS said, and are expected to take 2-3 days for results.
Testing is also being done as a drive-up service at the Thumb Butte Medical Center, 3124 Willow Creek Rd., Prescott. phone 928-445-7085. You will be given a questionnaire that asks if you have been experiencing Fever – Dry Cough – Chest Tightness – Fatigue- Fever/Chilld – Diarrhea – Loss of Smell – Loss of Taste. They will assess your answers to decide whether to test you for Covid-19 or not, and give you an insurance form to fill out. If you do not have symptoms, they will test for antibodies, not the COVID-19.
On Wed. April 29, Gov. Ducey said he was cautiously optimistic that the roll out to return to a strong economy will be possible. He is following the CDC Guidelines*.
Travel restrictions will be in effect until May 15 (NY, NJ and Conn.)
STAY HOME is extended until May 15. We know that physical distancing is working.
Objective is to keep the public healthy.
On Mon. May 4 – partial reopening of retail. It is voluntary and will resume with physical distancing for staff, appointment based services, curbside pickup and delivery. (It does not include salons, barbershops, etc.)
On Fri. May 8 – increased loosening of restrictions of retail (will be data-driven). Includes reduced occupancy/capacity, comprehensive sanitation protocols, fitting rooms remain closed.
Dine-in restaurants: best case scenario – will open on May 12 at 25% capacity. Strict protocols will be in place. Bars open at a later time.
Elective surgical centers opened this week.
As of Wed. April 29, the cases in Yavapai Co increased to 81; two deaths. Continue to:
STAY HOME! Do not tempt fate. Do you want to put yourself and your family at risk? Between 60% and 81% of Americans agree (depends on the poll) they want to "continue to social distance for as long as needed to curb the spread of coronavirus, even if it means continued damage to the economy. "WARNING – The Covid-19 cases have increased in AZ in the past 14 days, on Tuesday there were 18 new reported deaths. Neither statistic meets CDC Guidelines.
Wear Your Mask: Don't have a false sense of security. Masks offer limited protection, and work better when combined with hand washing and social distancing.Wash and dry your cloth mask after heavy use or weekly and keep it in a clean, dry place. Don't touch the front of the mask when you take it off; Use the ties or loops to put your mask on and pull it off; Always wash your hands before and after wearing a mask;
Wash Your Hands.
Don't Touch Your Face.
Disinfect items frequently.
Interesting and timely article, focusing on Arizona, by Michael Bryan aboutSimulating Covid Restrictions. He used a collaborative online, free-to-use COVID19 simulator, in which you can select policies at both national and state level to determine their impact on infections, mortality, hospital utilization, and more.
Speaking of Masks and PPE's – 


White Mountains Indivisible is in desperate need for PPE for the Nations – not just Navajo Nation – but the White Mountains-Apache needs supplies also. They need masks that are already sewn AND they need sheets (there are many seamstresses who can turn those sheets into PPE). Please email Maria Lynam (maria488@icloud.com) with what you can donate. She will arrange a pickup location and get them to the White Mtns. Indivisibles.
The homeless who do not shelter at CCJ do not have masks or hand sanitizer.  Jean Lutz (jeanlutz16@gmail.com) is collecting masks. She also has a need for fabric – any sheets of closely woven cotton fabric, t-shirts are good. Paper towels and coffee filters are needed for extra protection in certain mask types. She also is seeking hand sanitizer. If you don't have the sanitizer, she is also collecting the small pump bottles. Our super mask-maker member, Jan Suderman, has donated 40 masks!
Prescott Center for the Arts Serves (volunteer program) needs masks for their volunteers. You can sign up here – indicate that you will make masks in the "Other" line. If you need assistance, or can volunteer with Prescott Center for the Arts Serves, click on one of these links: In Need of Assistance? Want to Volunteer? PleaseDonate!
ORGANIZATIONS THAT NEED or OFFER HELP!
Only those with Critical or Continuing Needs are shown here. Complete Listing –Community Organization Needs – 043020
Organizations on the Community Organization Needs listing: Coalition for Compassion and Justice, Equine Emergency Evacuation, Gato Community Gives,Keep Prescott Together, Kenosis, Kino Border Initiative,Launch Pad Teen Center, Manzanita Outreach, Matforce, Navajo & Hopi Families Covid-19 Relief Fund, Pet Headquarters, Prescott Area Shelter Services, Prescott Community Cupboard, Prescott Area Habitat for Humanity, Prescott Meals on Wheels, St. Vincent de Paul, Salvation Army, Stepping Stones, White Mountains Indivisible, Yavapai Family Advocacy Center, Yavapai Co. Food Bank, Yavapai Humane Society.
***CRITICAL NEED The Prescott Community Cupboard, 313 W. Gurley St., Prescott 86301 – bring non-perishable food between 3 – 4:30pm. You can donate online. If you want to send a check, it goes to 434 W. Gurley St., Prescott 86301. Usually supported by a number of area churches, the current demand is overwhelming and they need your help. They need ground beef, hot dogs, cold cereals, vegetables, powdered milk, peanut butter, canned meat and tuna, pasta, rice and beans. They also need volunteers to help pack boxes.

***CRITICAL NEED Keep Prescott Together – In an effort to provide relief and support to mixed-status families, Keep Prescott Together is raising money to cover costs of rent, utilities, and other urgent needs of those who are ineligible for federal disaster relief funds. Word is spreading quickly in the community about our relief fund and they are getting calls daily from people who are seeking financial assistance. A large volume of requests has been received and the organization urgently needs to continue raising money to fulfill this community need and support as many families as possible. To directly support undocumented families in this time of crisis please go to keepprescotttogether.org/donate. ***CRITICAL NEED Kenosis (a 501 c-3 non-profit) is assisting two indigenous peoples. The board of Lower Moencopi reports that Kenosis purchased300 masks from donations received and sent overnight delivery. These masks have been distributed to the village. On April 28, they were also able to purchase 24 8-ounce bottles of hand sanitizer with hand delivery to Moencopi for May 1. Carla Woody (founder of Kenosis) reports that those from her home area of Prescott, AZ and others in CA, OH and OR have truly stepped up support. To date, they have provided or sewn 250 adult's and children's masks and purchased hand sanitizer with more scheduled to come. Note: These are being distributed to Upper and Lower Moencopi. Once those needs are met for masks, any other masks sent will be shared with underserved Hopi villages.
Carla reports the Peruvian government is providing NO aid – food, basic necessities or normal medical care – whatsoever for Q'ero, or any of the Indigenous peoples! With their lands closed and so isolated, there's no possibility of obtaining food other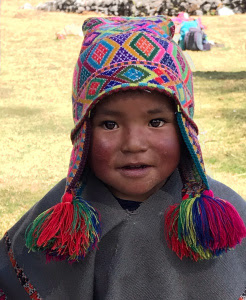 than what they may have had on hand, which means potatoes in Q'ero. The Hatun Q'ero of Peru live in the remote village of Ccochamocco, located at 14,500 feet in the high Andes. They live in stone huts with dirt floors. No electricity or running water. There is an average of 7 people living in each of the 43 tiny rock huts in Ccochamocco. The hope is to raise enough funds to cover the 7-hour truck transport and a minimum of $100 per household worth of food. Right now they are at less than half that amount.
Information about Kenosis and how to Donate.The full amount of your donation Kenosis receives goes directly to those in need.
Questions? email Carla Woody – cwoody@kenosis.net or call 928-778-1058 for info.
***CRITICAL NEED Salvation Army Please drop off non-perishable food items (their greatest need), diapers, wipes, female hygiene items, razors or donate money to help them. They also request for Children's Food Boxes: Coloring books/crayons (new); Board games (new); Crafts (new). Drop off is at 237 S. Montezuma St., Prescott next to the thrift shop, Mon- Fri 8-12 or 1-4. If you are over 65, phone ahead and they will come out and pick it up. Jeff: 928-760-8395. The donated food is being used to fill Operation Food Box Assistance. They will arrange for a food box to be dropped at an individual's door, reducing the amount of face-to-face exposure. Tell people they can apply for assistance by calling 928-778-0150 or visiting the Salvation Army Community Center at 237 S. Montezuma St., Prescott. Note that assistance is limited and and subject to availability.
***CONTINUING NEED The Coalition for Compassion and Justice recently made the decision to put all their resources into a 24/7 emergency shelter. They need financial assistance to keep this going. Their effort not only protects the homeless, but the community at large. They also need protective supplies: antibacterial soap, gloves and hand sanitizer.  Located at 531 Madison Ave., Prescott.  Call ahead for drop off instructions – 928-445-8382. They have no kitchen to prepare meals; if you want to support providing their evening meals, you can designate your donation for that purpose, or join their Meal Train.  They serve between 35-40 meals every night. Also see Prescott Indivisible's program under "Message from PI" at the top of this newsletter.CCJ also invites you to a "Non-Event", Share the Hope, in lieu of their Spring Gala. You are invited to make a direct donation of $35 per donor. Your gift will allow them to continue crucial services. Checks can be sent to PO Box 1882, Prescott 86301, or you can TEXT TO GIVE: 928-256-5288.
***CONTINUING NEED Gato Community Gives – started by Barry Barbe and his staff at El Gato Azul, they provide meals and food boxes for families in need. They anticipate reaching 1,000 meals/week this month. Donations to this effort is greatly appreciated. Please tell those in need about this service.You can donate online or bring a check, money, canned goods, other pantry items, toiletries and cartons of eggs to El Gato Azul – 316 E. Goodwin St., Prescott.
El Gato Azul is also open for your takeout lunch or dinner – orders taken after noon, pickup between 2pm-7pm.
***CONTINUING NEED Navajo and Hopi Families COVID-19 Relief is an all volunteer grassroots indigenous led group operating on the Navajo and Hopi Reservations. They prioritize the elderly (especially those raising their grandchildren), single parents, and struggling families by helping them buy groceries, water, and health supplies, and by protecting them (and their vulnerable communities) from exposure by engaging volunteers to make the purchases and deliver them to a safe transfer location for the families. Donate.
Local Resource Listing – City/Town/County – 043020
NEW– AZ COVOD Rental Payment Assistance Relief Program, Northern AZ Council of Governments, Community Services. See guidelines to apply.
NEW – ACF of Yavapai County commits $110,000 in matching funds in response to COVID-19
The Arizona Community Foundation of Yavapai County has announced that it will match the first $110,000 in gifts to its Yavapai County COVID-19 Community Response Fund, dollar-for-dollar, to assist nonprofit organizations and community groups in our community who are responding to the COVID-19 pandemic.
Gifts to this fund will be restricted to support local nonprofits . All contributions will be distributed to nonprofit organizations swiftly as needs arise.
To contribute to the Yavapai County COVID-19 Community Response Fund, visit azfoundation.org/covid19 and select the 'Yavapai County' tab.
Local nonprofits in need of financial support in response to the spread of COVID-19 are encouraged to visit azfoundation.org/Covid19Grants.

NEW – Volunteer Opportunity.  The Mission for Arizona (Mark Kelly for Senate) is helping The Verde Valley Senior Center coordinate wellness check calls for their community members. This is a COVID-related volunteer effort that you can do from the safety of our own homes — please contact
Sam Knapp, (202) 494-3327 sknapp@missionforarizona.com (call/text/email at any time!).  Let her know if you would like to learn more about how you can help with Verde Valley Senior Center. 

NEW – Prescott UU Fellowship (PUUF–fondly known as PUFF) has started a Food Bank Challenge to help their neighbors. The Challenge will give urgently needed help to our local food banks. One hundred percent of all gifts to the Fund go directly from their congregation to help stock the shelves of local food banks, to get food to local families. Donate on-line (be sure to note that the donation is for the Food Bank Challenge) or mail toPUUF,  PO Box 11685,  Prescott, AZ 86304 (also write Food Bank in the memo line).

NEW – The Democratic Women of the Prescott Area initiated a Special Covid-19 Drive to Support Prescott Area Shelter Services and Stepping Stones.  
By focusing their efforts to address the economic and social disruption that is having a significant impact on women in our community, they are contributing to assist those who are have experienced domestic violence. Donations can be made by clicking on the link above. For information, go to: dwpaaz.org
City/Town/County Resources  (Click HEREfor complete listing)
Both the City of Prescott and Town of Prescott Valley have great facebook pages. They are both participating in the governor's #LightAZBlue initiative, along with Yavapai County,to show support for medical workers and first responders on the front lines of the fight against Covid-19.
ity of Prescott –
The video of theVirtual Town Hall Meeting for Youth Resources can be viewedhere. On that same page is a link to the "Return Stronger – Executive Order 4-29-20".
Read Mayor Mengarelli's response to Gov. Ducey's Executive Order and watch his latest Facebook video – 4/29/20.

Look for Prescott's #SignsOfHope in downtown business windows. Here is Fancy That!, 109 and 124 S. Granite St.

Black Butterfly Artisan Chocolates started a campaign called "Here to Stay" in which the owner has partnered with a small local print shop ( Prescott Print Co ). Each small business owner that participates will have a t-shirt has been designed free of charge that will showcase their businesses logo as well as the "Here to Stay" logo and the hashtag #Prescottlove. All proceeds for the purchase of these t-shirts is split equally between each small business and the print shop. Please support all of the Prescott small businesses so they can survive the impact of the COVID-19 virus. Order your Black Butterfly t-shirt or hoodie here.
Town of Prescott Valley –Go to Covid-19 Town News
The latest video with Mondays With the Mayor, Kell Palguta.
Coming Up – Clean Up Day, Sat. May 2, 8a-4p. Call 928-759-3070 for info.
Yavapai County – Board of Supervisors Instructions to speak at their virtual meetings.
Information on Store Hours
New items of importance will be included under this heading each week; Go to this link for the entire listing.
Updated! Costco – will start to require all shoppers to wear masks starting Monday, May 4. M-F 10:00am – 6:30pm, Sat 9:30am – 6:00pm, Sun 10:00am – 6:00pm. The special shopping days for members age 60 and over are currentlyTuesday, Wednesday, Thursday. Temporarily, Costco is allowing priority access (move to the front of the line) to healthcare workers, first responders, police officers, EMTs, and Firefighters who are members.
Remember to thank those who serve us in grocery stores, drugs stores, take-out at restaurants and at other essential services.
STAY AT HOME IDEAS (see Local Resources for other Ideas)
Pangaea Bakery now located in The Boulders Shopping Center (Gail Gardner) is offering take-out, along with produce and flowers from Whipstone.
Prescott Farmer's Market – order food boxes for your family from noon on Tues. for delivery on Sat. morning. They have streamlined their process. They now have two lines to pick up the food boxes, You stay in your car and they bring your order to
Click here for School Breakfast and Lunch Programs
Additional Resources for Parents:
'It Was Just Too Much': How Remote Learning Is Breaking Parents (article from the NYTimes)

Special Offer - Charles Matheus (speaker, podcaster and community advocate) and two other experienced mentors are offering FREE 30 minute video calls for any parent who wants to get some nonjudgmental, quality listening, and support. Check out the credentials of the mentors on their website. Anyone can schedule a confidential appointment at www.rocketfeather.com/schedule. Totally confidential, participants will not be added to a mailing list.

NEW - Stressed Parents Parenting Stressed Kids - Tues. May 5, 10 - 11am  Almost all maladaptive behaviors in children stem from a stress response. When a child becomes stressed, they have an emotional response driven by fear and the need to survive (fight/flight/freeze/fawn response). As parents, teachers, or caregivers we may see lying, stealing, regression, angry outbursts, incessant chatter, depression, etc. These behaviors can be better understood and predicted when we understand fear and the stress response in children. This webinar is designed to give tools for managing tough behaviors and how to set up your home to help lower your child's stress level...and yours, as well. Sponsored by MATFORCE. Register.

The Launch Pad Incites teen confidence and empowerment through innovative community education and engagement. They are an all-inclusive, youth driven and focused space, providing programming that is culturally relevant to teens in Yavapai County. Currently closed, all their classes are given via zoom. For this week's schedule, click here.  
IDEAS FOR CREATIVITY
Want to sew a mask, but don't have a clue – here is a comic "HowTo"

The Natural History Institute presents the Real Ground Initiative. This is an offering of hope, community, and connection in these trying times—an opportunity for our extended community to share stories, insights, observations, and creativity: To find out more.
Cooking with Your Kids by Delish – at 10am (1p EST) on Fridays. If you miss it, the shows will be shown on Instagram for 24 hours. (Check it out – perfect for kids or adults).
Some Good News– John Krasinski is on YouTube. This week he sponsored a potluck featuring Guy Fieri, David Chang, Martha Steward and Stanley Tucci. This is his 5th show – see them all, they are definitely heartwarming. The Prescott Valley Public Library presents 
"Good Crafternoon" videos on their YouTube channel, featuring simple crafting projects using materials you can find in your home. Posted weekly on Mon., Wed., and Fri. to check out at your leisure. For more information, contact Coleen at 928-759-6189 or at cbornschlegel@pvaz.net. 
THE PANDEMIC KITCHEN PROJECT: Chef Molly's Cooking Classes (Facebook) Feeling cooped up and bored?  Loaded with dry beans and grains that you don't know what to do with?  Looking for great healthy and earth friendly meal ideas? Join Molly on Facebook — sharing daily ideas, tips, recipes, and information. Become a part of the exchange. 
AZ Roots – For Information state wide –
Contact Information for your elected representatives:
KYRSTEN SINEMA, 825 B&C Hart Senate Office Building Washington DC 20510
(202) 224-4521 contact@sinema.senate.gov

MARTHA MCSALLY, B40D Dirksen Senate Office Building Washington DC 20510
202-224-2235 contact@mcsally.senate.gov

PAUL GOSAR, 2057 Rayburn HOB, Washington, DC 20515 202-225-2315 http://paulgosar.house.gov/contact/
6499 S. Kings Ranch Rd. #4, Gold Canyon, AZ 85118 480-882-2697
122 N. Cortez St., Suite 104, Prescott, AZ 86301 928-445-1683

Governor, Doug Ducey, State Capitol, 1700 West Washington Street, Phoenix, AZ 85007 602.542.4331
http://azgovernor.gov/governor/form/contact-governor-ducey

Legislature http://www.azleg.gov/
Senator Karen Fann kfann@azleg.gov
---
DemCast is an advocacy-based 501(c)4 nonprofit. We have made the decision to build a media site free of outside influence. There are no ads. We do not get paid for clicks. If you appreciate our content, please consider a small monthly donation.
---