Women's March 2020, January 18, Minot, ND
Because of negative temps and wind chills (feels like -35), we gathered at Badlands Brew in Minot, ND.
These were my opening statements.
Just yesterday (January 17) I learned that The National Archives admitted in a statement this past week that it made multiple alterations to the photo of the 2017 Women's March showcased at the museum for the centennial of women's suffrage, blurring signs held by marchers that were critical of Trump and those that mentioned women's anatomy, to avoid political controversy. The National Archives. [Update, January 19 – they have apologized.]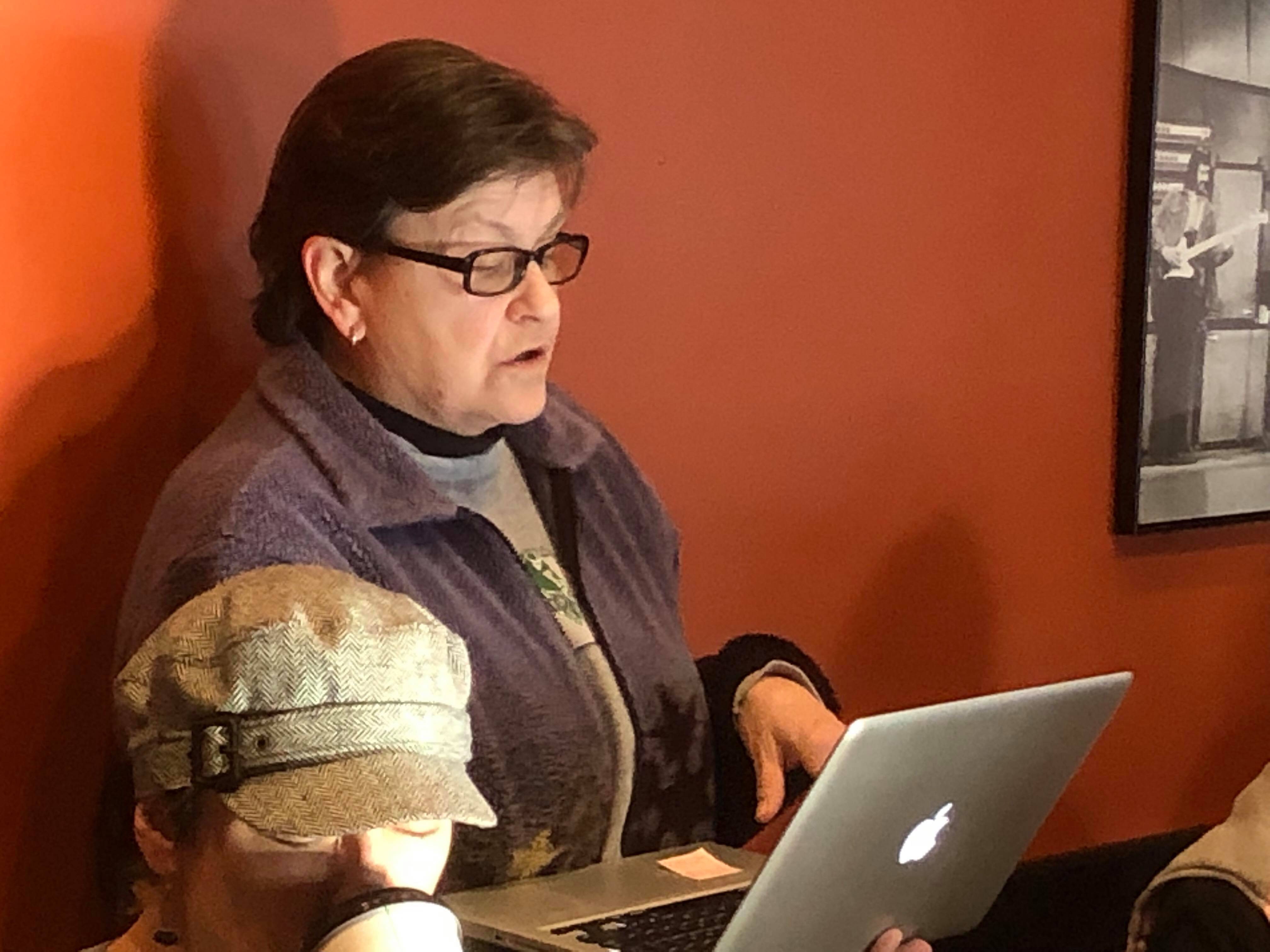 In 2020, we are engaging in targeted direct action aimed at those who have attempted to impede our rights, and we are building with those who have always stood by our side. 
Women have seen serious attacks under our current administration, but we have also seen just what we are capable of when we fight together. In 2020 we need everyone to rise with us.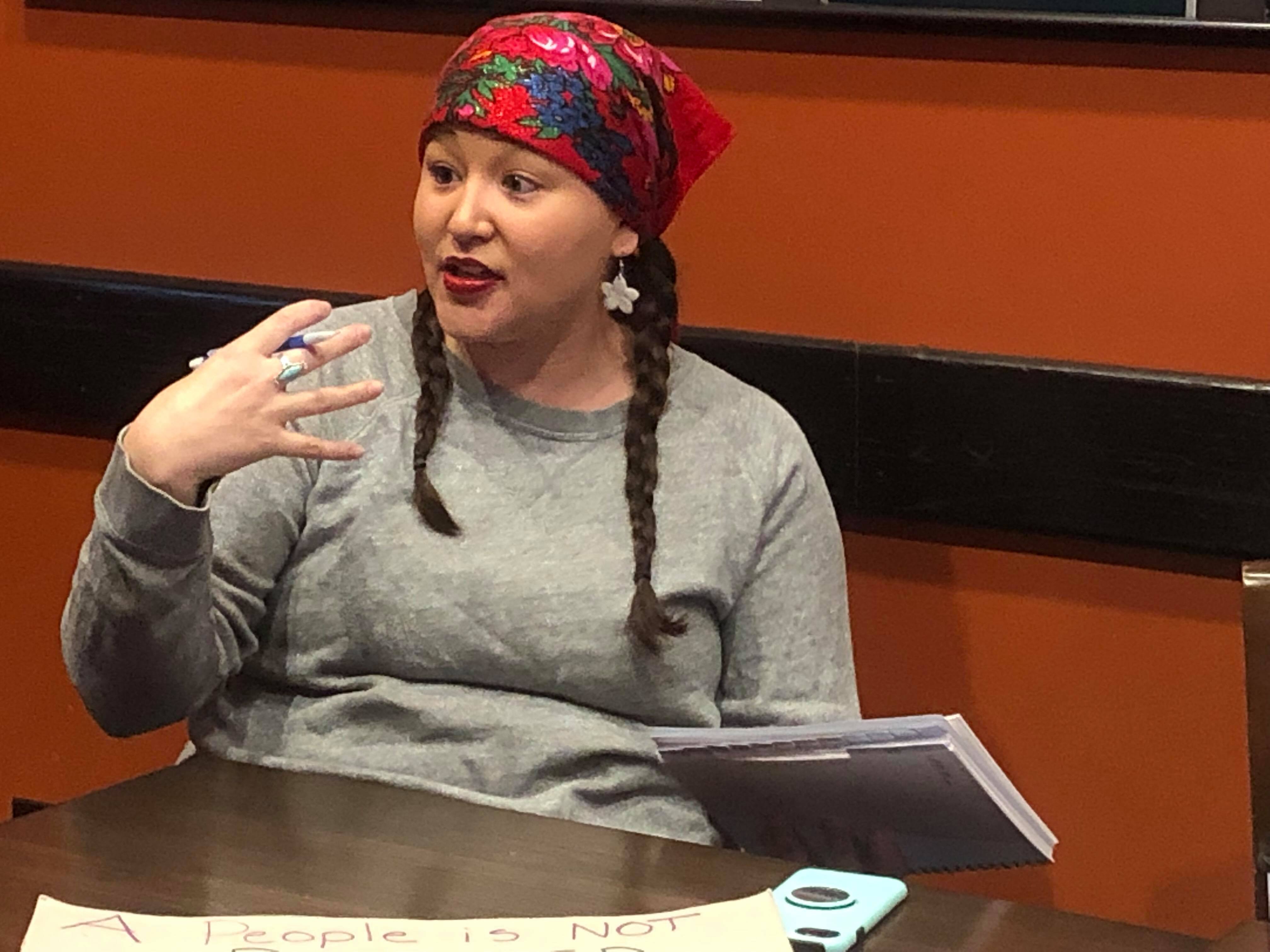 In 2020 we fight for women's rights – in the workplace, in the home, in reproductive care, for our place in democracy and government. We also applaud those men that stand with us and support us!
We also stand for the rights of others who are being attacked and demeaned – like the LGBTQ community, Indigenous persons, and Black and Brown people.
Women make up half of the country, and we should have that representation in the House and Senate.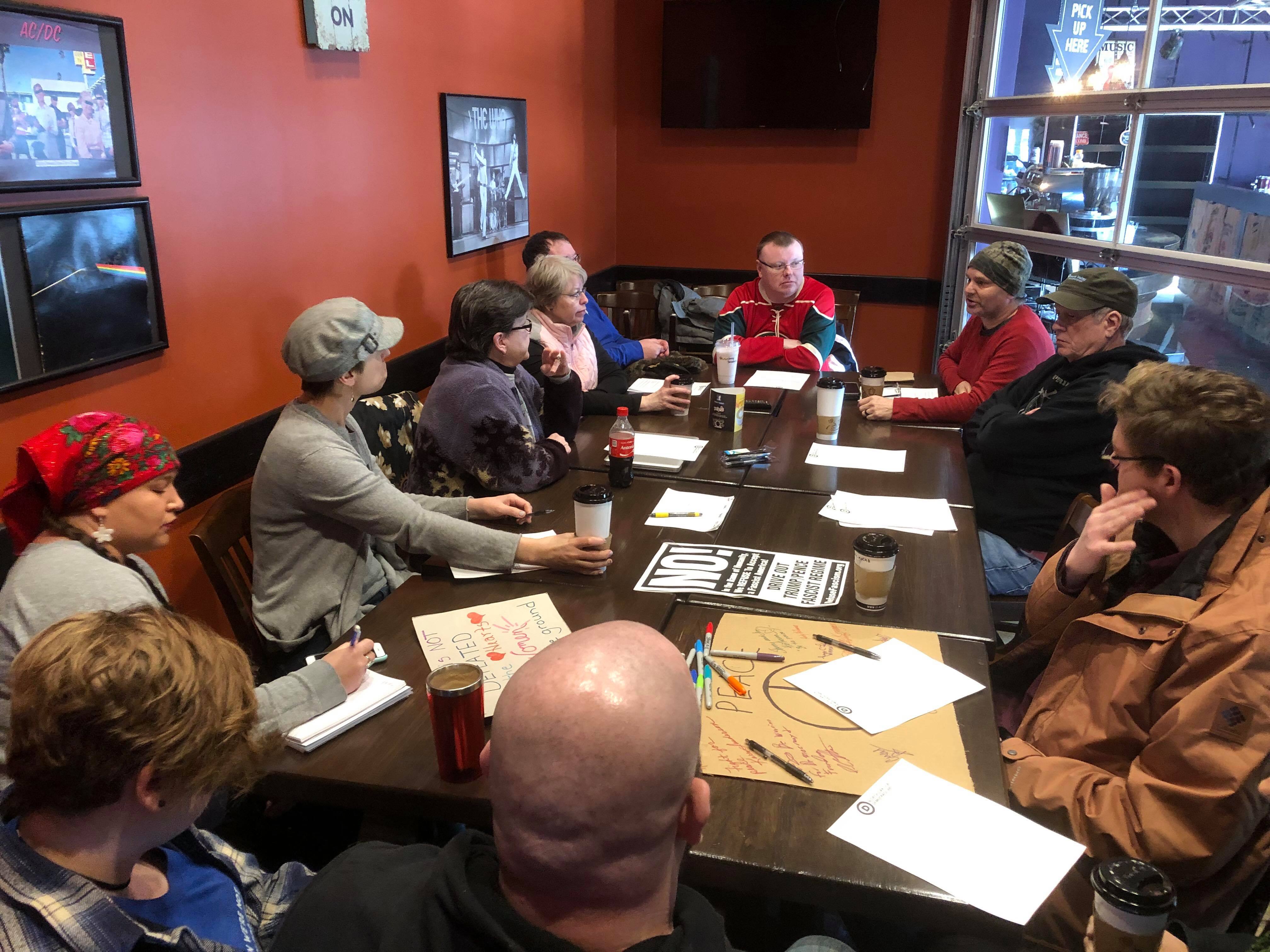 And, in North Dakota, we are here to remind Armstrong, Cramer, and Hoeven, et al, that we will be heard, we will speak up, and we demand justice and fairness from our representatives.
While I love seeing the large crowds at the #WomensMarch in DC & in other large cities, it's these smaller gatherings in red states that give me the most hope & warm my heart. Thank you & standing in solidarity ✊

— Janet Janssen (@janetjanssen) January 19, 2020
Portions of my opening statement were taken from the Women's March national website. 
---
DemCast is an advocacy-based 501(c)4 nonprofit. We have made the decision to build a media site free of outside influence. There are no ads. We do not get paid for clicks. If you appreciate our content, please consider a small monthly donation.
---