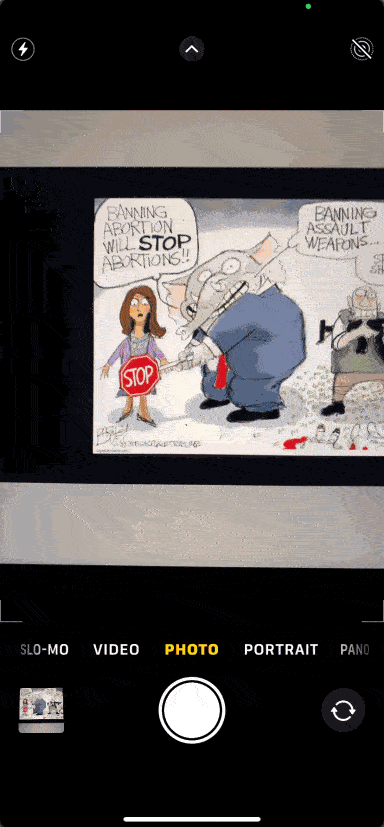 Virginia has had ten mass shootings in the last 12 months!
Where have the shootings been? How many people were killed? Injured? How can Virginia voters break the gun lobby hold over Republicans blocking gun safety reforms? Who are the candidates running for a safer Virginia? Where, when and how can you vote? Volunteer to get out the vote? Find out in a few seconds with a few clicks? Start with this gun violence tracker.
Make it easier for voters to get the facts to understand the situation and what they need to do to help fix the problem. Keep it simple.

Too much info (TMI)
Too much information can be paralyzing. Help users get just the facts they need with the least amount of clicks. The Virginia gun violence tracker does this with map bookmarks that zoom in to the right location without any effort. The map only shows mass shootings in the last 12 months (Oct 2022 – Oct 2023) using data from the Gun Violence Archive.
Click here for a nationwide view of twelve states with Republican Governors. Virginia under Glenn Youngkin. Prince William county. Virginia Beach.
Design maps for action
Maps are easy to understand regardless of the language you speak and your level of education. They're also easy to use on a phone or laptop. Maps show how an issue like mass shootings affects your community and then take action. This map includes links to voting resources and calls to action.
See how much the gun lobby donates to Republicans to block gun safety reforms.
Vote for common sense gun safety reforms in Virginia's 2023 election.

Early and Election Day voting locations
Check your voter registration status
Make sure you have a valid Voter ID

Voter Guide – English or En Español
Why you should vote (Audio) – English
Por qué votar (Audio) – Español
Support National Women's Political Caucus Endorsed Candidates

Volunteer in Richmond, Virginia Beach, Roanoke, NOVA or Southside

Donate to Center For Common Ground to help get out the vote
TakeAway: See how the gun lobby is blocking gun safety reforms and vote in the Virginia election to curb gun violence.
Deepak
DemLabs
DISCLAIMER: ALTHOUGH THE DATA FOUND IN THIS BLOG AND INFOGRAPHIC HAS BEEN PRODUCED AND PROCESSED FROM SOURCES BELIEVED TO BE RELIABLE, NO WARRANTY EXPRESSED OR IMPLIED CAN BE MADE REGARDING THE ACCURACY, COMPLETENESS, LEGALITY OR RELIABILITY OF ANY SUCH INFORMATION. THIS DISCLAIMER APPLIES TO ANY USES OF THE INFORMATION WHETHER ISOLATED OR AGGREGATE USES THEREOF.
Reposted from Democracy Labs with permission.
---
DemCast is an advocacy-based 501(c)4 nonprofit. We have made the decision to build a media site free of outside influence. There are no ads. We do not get paid for clicks. If you appreciate our content, please consider a small monthly donation.
---