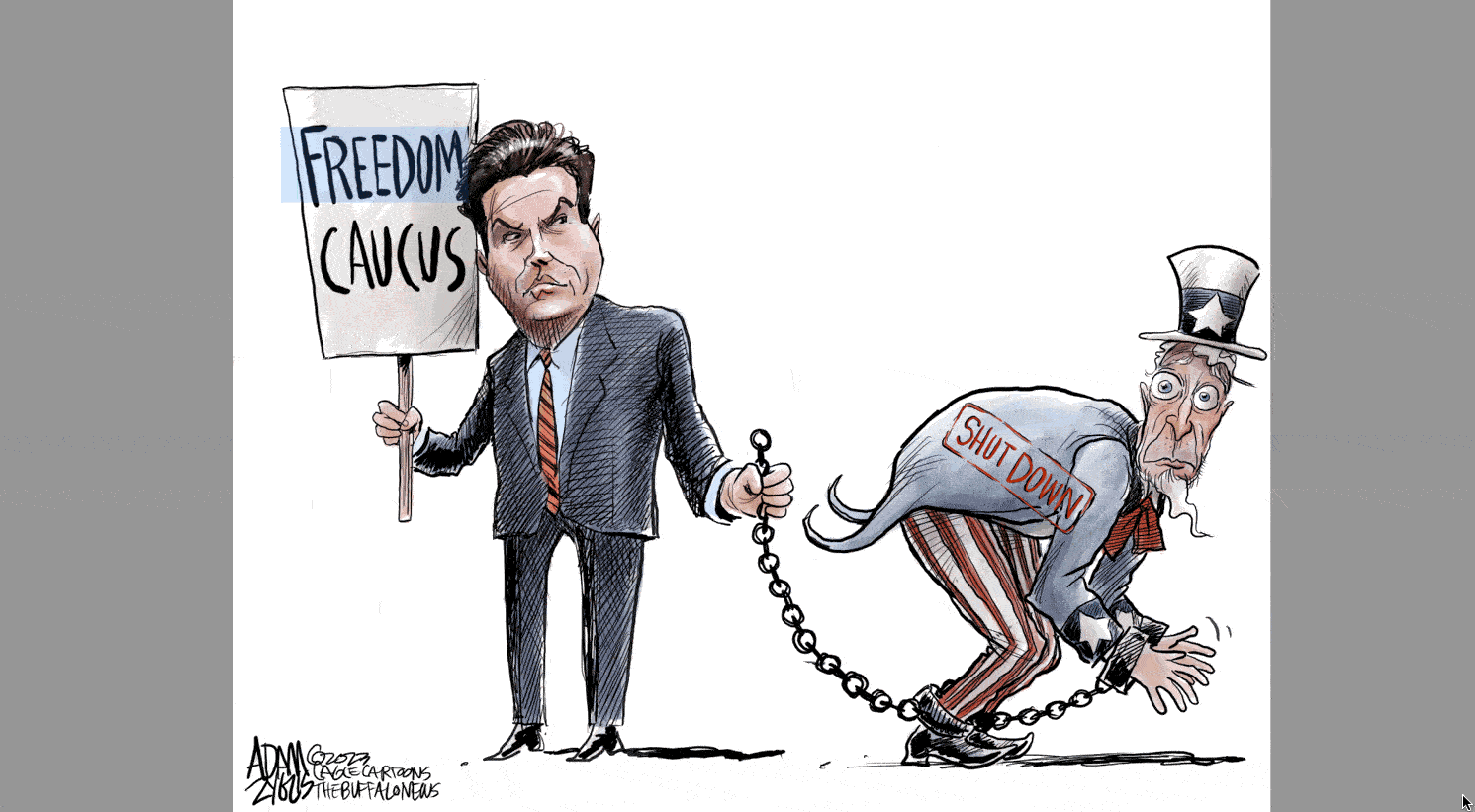 Ninety MAGA Republicans tried to take American hostage and force a shutdown unless their ransom demands were met.
Who are the hostage takers? Which districts do they represent? How can you call to let them know how your feel about their actions?
Use this DemLabs map which was created using ArcGIS Online with data from the Congressional records. The map works just as well on a phone, tablet or laptop. You can find and call your rep in seconds with a few clicks. Let your MAGA hostage taker know how you feel about their attempt.
MAGA hostage takers
Politicians should be held accountable for their actions. But often it is hard to get all the facts and act quickly. That's where an interactive map comes in handy. Maps can be created quickly, easy to use and share with others. Maps make it easier to connect a politician's actions and the harm they cause.
This map can be freely shared with this link https://arcg.is/0OGHf1 or embedded in a website with this line of code. "<iframe width="800″ height="600″ frameborder="0″ scrolling="no" allowfullscreen src="https://arcg.is/0OGHf1″></iframe>"
Click on any district for details of the rep who gets paid to represent the interests of their constituents, not play political hostage taker. Clicking on the phone number immediately dials their office.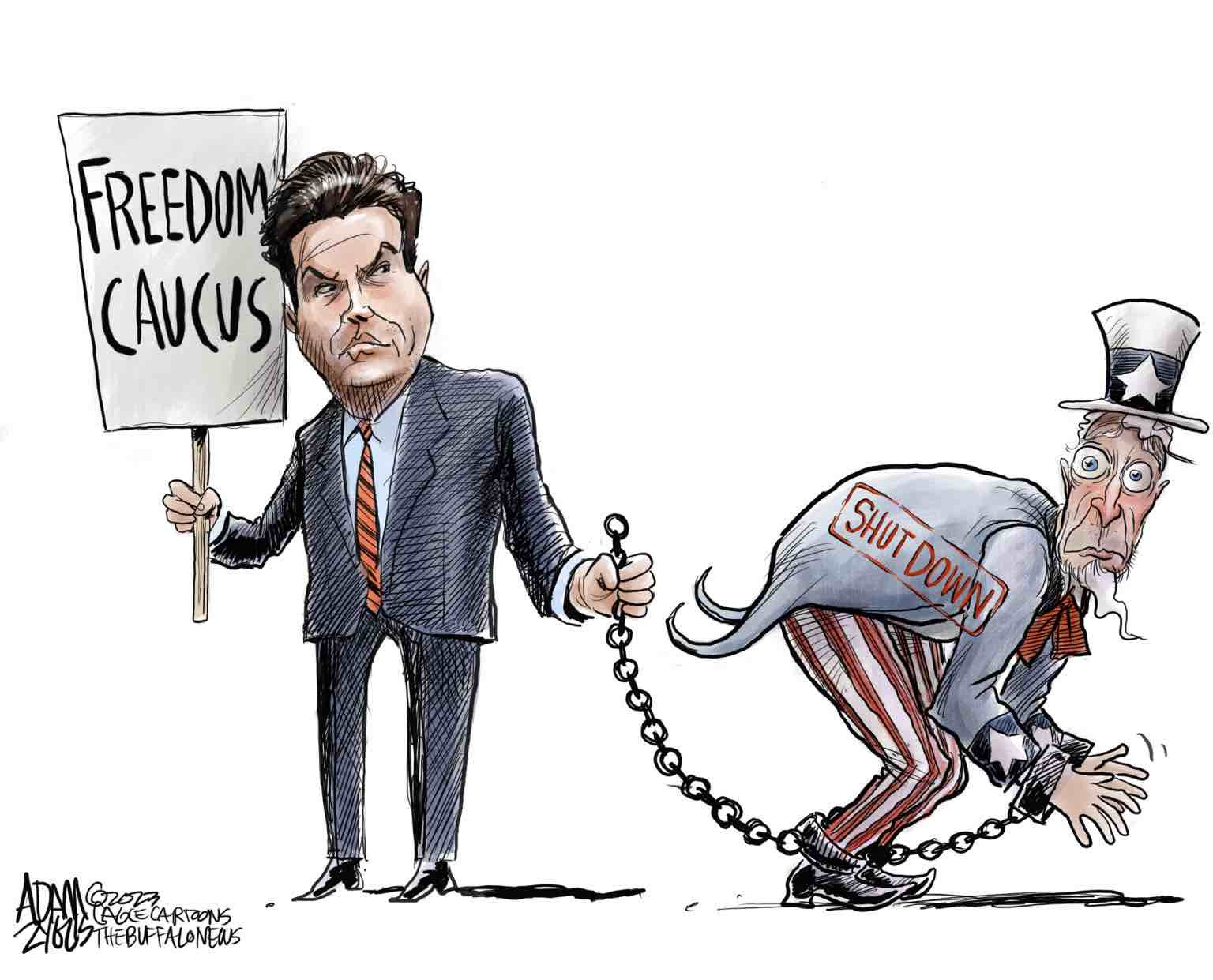 Chaos unlimited
"Republicans were hopelessly divided. A seven-day continuing resolution? Fourteen days? Thirty days? A $1.47 trillion or a $1.56 trillion spending level? What about the border? They couldn't reach consensus on any of it. Gaetz and another holdout, Dan Bishop (N.C.), walked out of the meeting. Another dissident, Bob Good (Va.), left shouting, claiming McCarthy had "surrendered to the Senate," where a bipartisan stopgap spending bill was moving.
Rep. Marjorie Taylor Greene (Ga.) was actively cheering for a shutdown as some sort of punishment for Washington because of covid restrictions. "People here in Washington need to understand how it feels to be shut down," she told reporters.
Even Rep. George Santos (N.Y.) could not lie about the chaos in the room: "We're just screaming at each other at this point," he told Axios." – Washington Post
TakeAway: Tired of MAGA chaos and hostage taking? Vote for a Democrat.
Deepak
DemLabs
DISCLAIMER: ALTHOUGH THE DATA FOUND IN THIS BLOG AND INFOGRAPHIC HAS BEEN PRODUCED AND PROCESSED FROM SOURCES BELIEVED TO BE RELIABLE, NO WARRANTY EXPRESSED OR IMPLIED CAN BE MADE REGARDING THE ACCURACY, COMPLETENESS, LEGALITY OR RELIABILITY OF ANY SUCH INFORMATION. THIS DISCLAIMER APPLIES TO ANY USES OF THE INFORMATION WHETHER ISOLATED OR AGGREGATE USES THEREOF.
Reposted from Democracy Labs with permission.
---
DemCast is an advocacy-based 501(c)4 nonprofit. We have made the decision to build a media site free of outside influence. There are no ads. We do not get paid for clicks. If you appreciate our content, please consider a small monthly donation.
---