How does the indictment against Trump compare against other espionage cases?
"Trump is charged with 31 counts of violating the Espionage Act that bars willful retention of national defense information by someone not authorized to have it."
How do his actions compare to other cases of espionage? Judge for your self with this interactive infographic. Click on any image for more details. Consider:
How sensitive was the material?
How much of sensitive information was stolen?
How long did the person have it?
Did they cooperate or obstruct investigators?
Which American adversary would benefit from that material?
Compare the ten worst cases of espionage against america

Indictment says Trump lied and schemed to keep highly classified secrets
"The former president faces 37 criminal charges. His longtime valet, Walt Nauta, faces six charges. Trump stashed sensitive intelligence secrets in a bathroom, his bedroom and a ballroom at Mar-a-Lago, according to a scathing 49-page indictment unsealed Friday against him and a loyal servant who is accused of lying to cover up his boss's alleged crimes.
The grand jury indictment tells a story of hubris and hypocrisy, describing a wealthy former president living among neck-high stacks of boxes with classified documents scattered inside them, sometimes literally spilling out of their containers. In the prosecutors' telling, neither Trump nor any of his aides or lawyers appeared bothered by the sprawl of sensitive papers until government agents came calling. Then, the former commander in chief allegedly set out to hide some of what he had." – Washington Post
What is the Espionage Act?
"The section of the Espionage Act the DOJ has cited in its investigation against Trump, 18 U.S.C. §§ 793, makes it a crime to remove, copy or share national defense information, or to "willfully [retain]" national defense information and "[fail] to deliver it to the officer or employee of the United States entitled to receive it"—which is specifically what Trump is expected to be charged with. Violations of that section of the law carry a punishment of a fine or a prison sentence of up to 10 years." – Forbes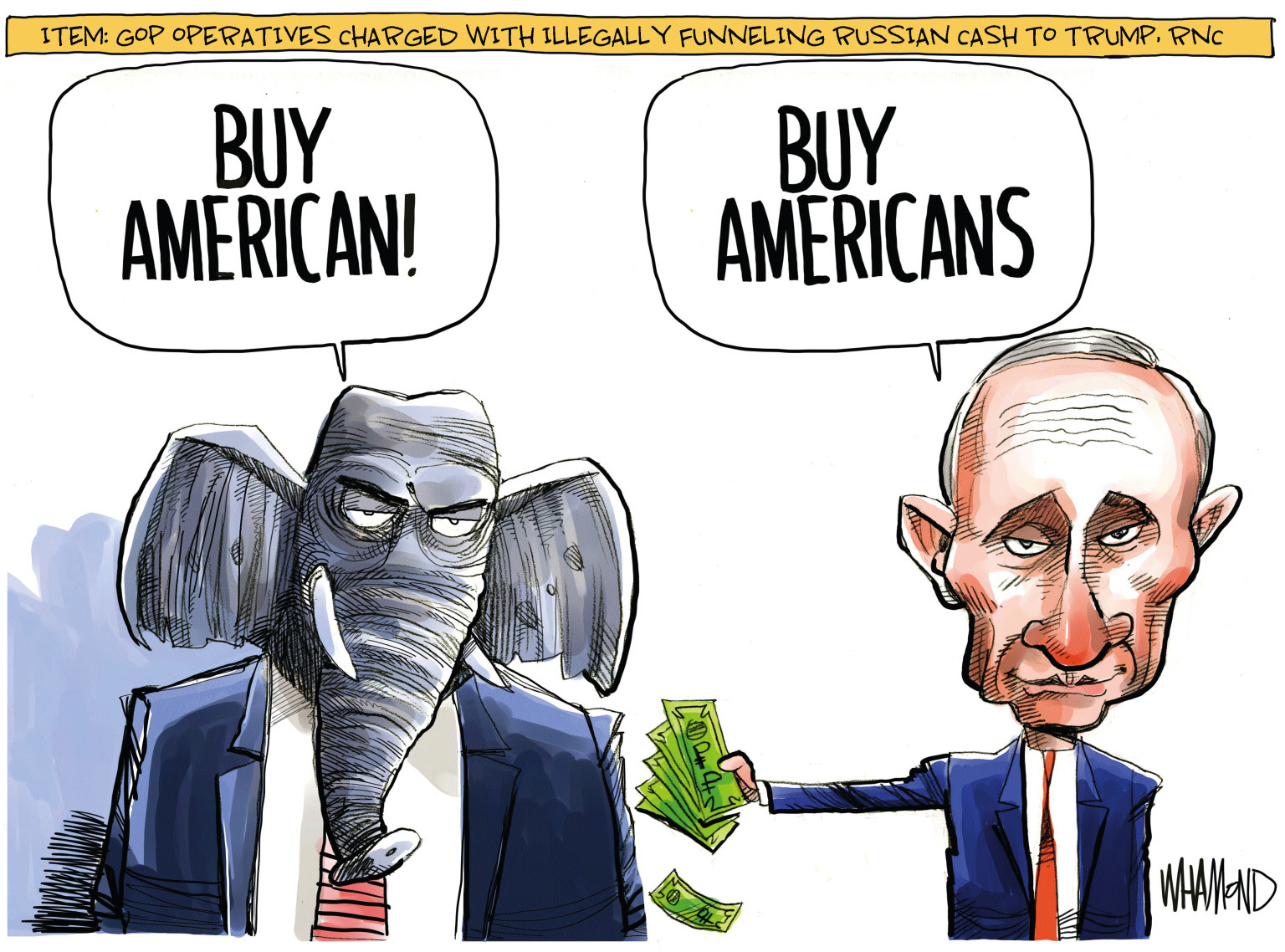 Resources:
Here are the 37 charges against Trump and what they mean – Washington Post
Trump indicted on 37 charges including Espionage Act violations in classified records case – LA Times
Espionage Act: What To Know About The Century-Old Law Trump's Being Charged Under – Forbes
Putin grants Russian citizenship to U.S. whistleblower Edward Snowden – CBC
TakeAway: Hold those who would sell American security accountable. Restore ethics and trust in our leaders. Vote for Democrats.
Deepak
DemLabs
DISCLAIMER: ALTHOUGH THE DATA FOUND IN THIS BLOG AND INFOGRAPHIC HAS BEEN PRODUCED AND PROCESSED FROM SOURCES BELIEVED TO BE RELIABLE, NO WARRANTY EXPRESSED OR IMPLIED CAN BE MADE REGARDING THE ACCURACY, COMPLETENESS, LEGALITY OR RELIABILITY OF ANY SUCH INFORMATION. THIS DISCLAIMER APPLIES TO ANY USES OF THE INFORMATION WHETHER ISOLATED OR AGGREGATE USES THEREOF.
Read in browser »
Reposted from Democracy Labs with permission.
---
DemCast is an advocacy-based 501(c)4 nonprofit. We have made the decision to build a media site free of outside influence. There are no ads. We do not get paid for clicks. If you appreciate our content, please consider a small monthly donation.
---