How likely are you to be flooded after the Supreme Court gutted the EPA's ability to fight global warming?
The Environmental Protection Agency (EPA) protects the environment and fights global warming. The Republican packed Supreme Court just gutted the EPA. What does this mean for you?
Coastal flooding will increase significantly over the next 30 years because of sea level rise reports NASA and the National Oceanic and Atmospheric Administration (NOAA). Titled Global and Regional Sea Level Rise Scenarios for the United States. The report concludes that sea level along U.S. coastlines will rise between 10 to 12 inches on average above today's levels by 2050.
Check this AI simulation to see how your home's chances of flooding as water levels rise. Type in your address and simulate what happens if the water level rises by a foot or more.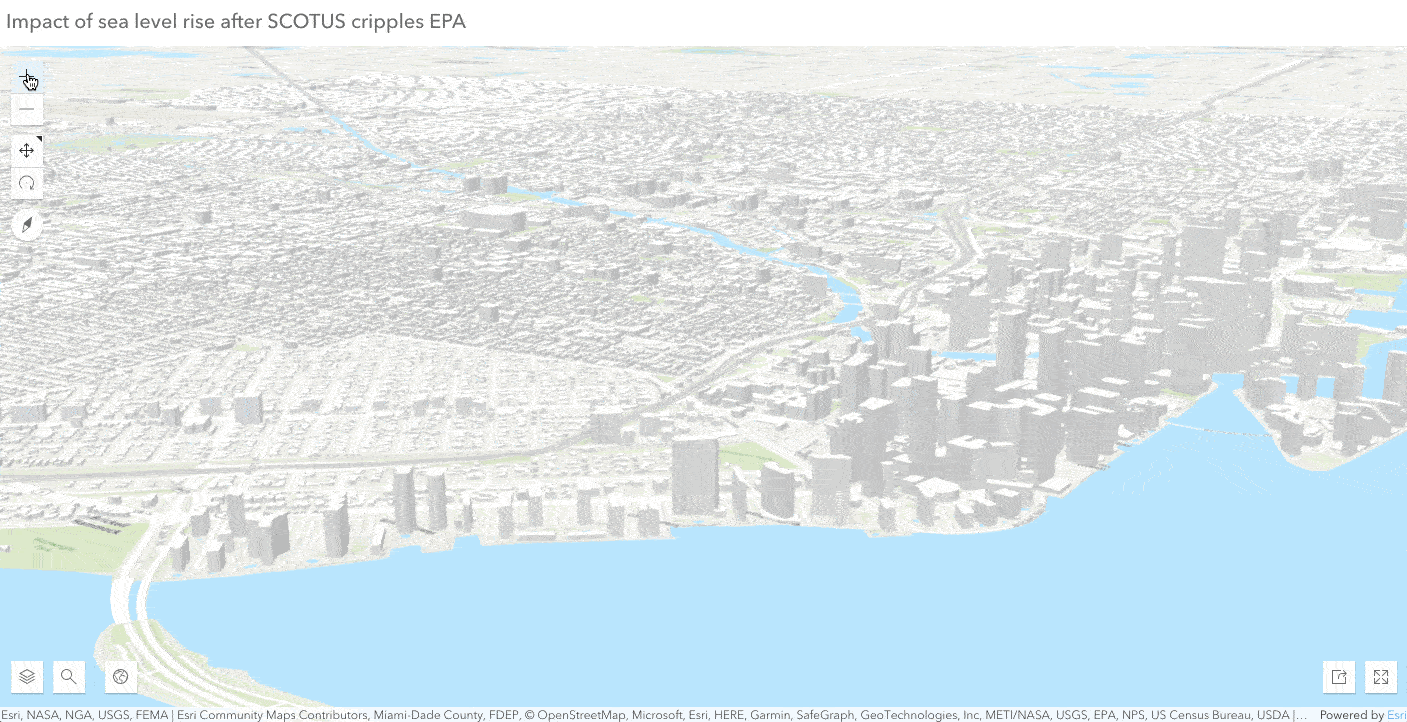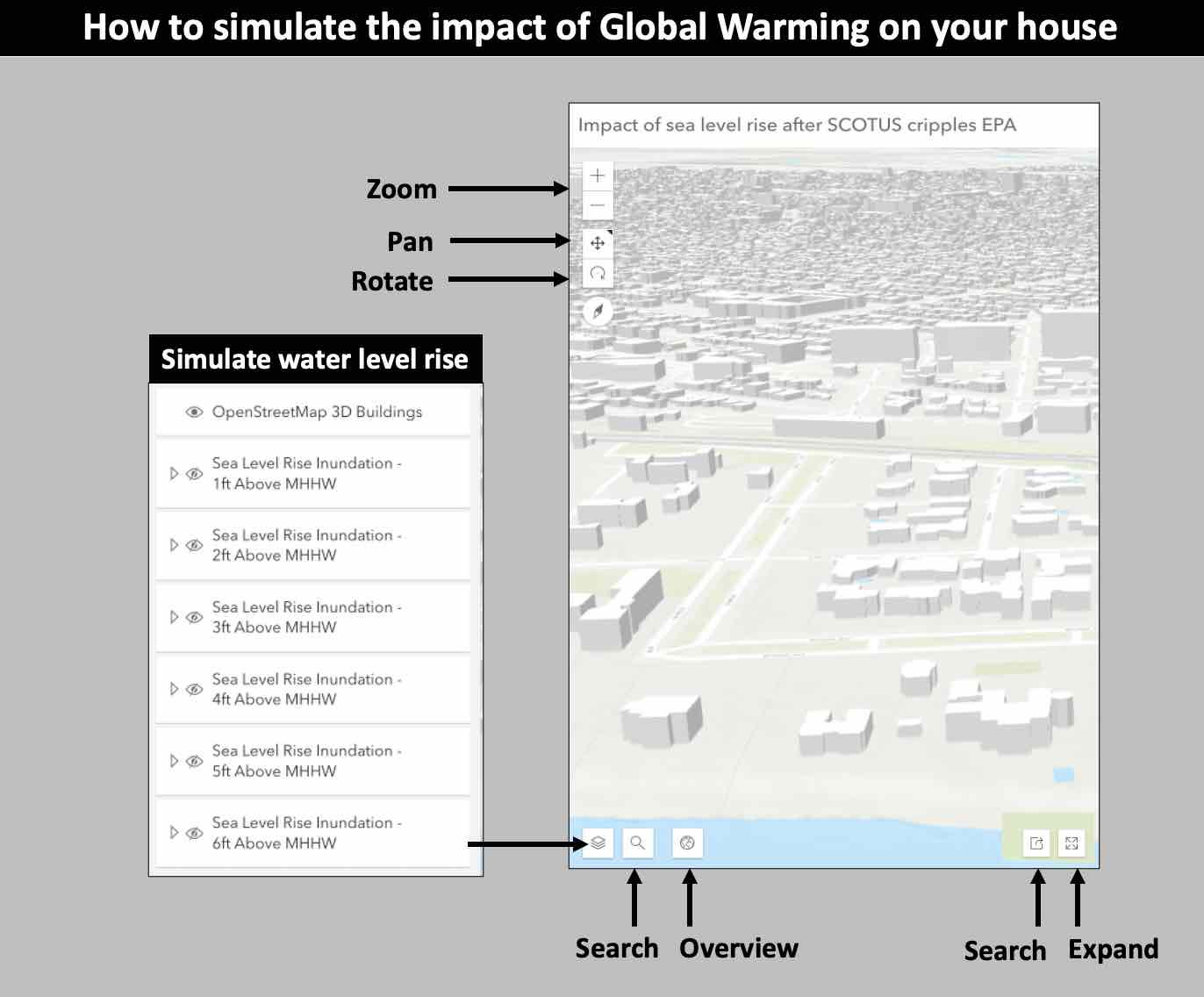 How the Supreme Court ruling will gut the EPA's ability to fight the climate crisis
"The Supreme Court dealt a major blow to climate action by handcuffing the Environmental Protection Agency's ability to regulate planet-warming emissions from the country's power plants, just as scientists warn the world is running out of time to get the climate crisis under control.
It is a major loss for not only the Biden administration's climate goals, but it also calls into question the future of federal-level climate action and puts even more pressure on Congress to act to reduce emissions. Experts say it could set the US back years on its path to rein in the climate crisis and its deadly, costly impacts." – CNN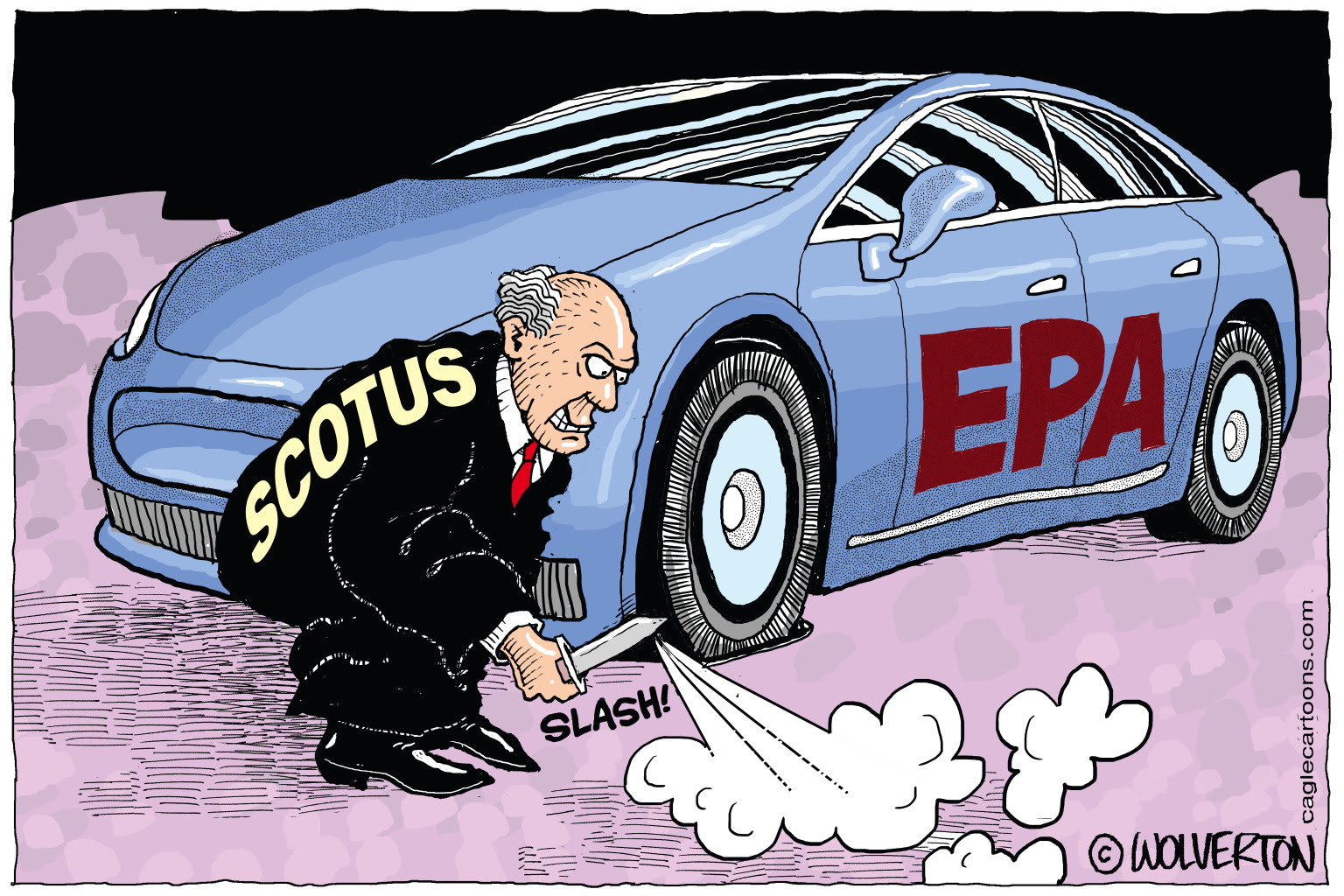 Climate change denial
"Ten states led by Republican attorneys general have sued the federal government over a new system that sets flood insurance rates, triggering big cost increases for homeowners. The suit, filed in federal court in New Orleans, alleges the new rates are set in an arbitrary and capricious manner."
Opposition to the new rates is a rare issue uniting Louisianans across the political spectrum given how hard the state is being hit and the high risk of flooding here, and Landry, a leading Republican candidate for governor, is launching the legal bid months ahead of this year's election. Murrill is running to replace him as attorney general. But Landry also dodged a question over whether he still believed climate change to be a "hoax," as he has said in the past. The effects of climate change, including sea level rise and the intensification of storms, is one factor driving the change in premiums. – Baton Rouge Advocate
Republicans want you to subsidize flood insurance for their billionaire tax dodgers
Republicans deny climate change. Republicans cut IRS funding to go after tax cheats and block President Biden's efforts to have everyone including billionaires pay their fair share of taxes. The money the federal government collects through taxes are used to respond to disasters like floods and hurricanes. Republicans are happy to force insurance companies to keep insurance rates low but refuse to make their billionaire donors pay their fair share of taxes. Isn't it time billionaires pay their fair share of taxes? Their mansions get flooded too.
TakeAway: Demand your elected rep acknowledge the danger of Global Warming and make everyone pay their fair share of taxes, unless you want to subsidize the flood insurance for billionaires with your tax dollars.
Deepak
DemLabs
DISCLAIMER: ALTHOUGH THE DATA FOUND IN THIS BLOG AND INFOGRAPHIC HAS BEEN PRODUCED AND PROCESSED FROM SOURCES BELIEVED TO BE RELIABLE, NO WARRANTY EXPRESSED OR IMPLIED CAN BE MADE REGARDING THE ACCURACY, COMPLETENESS, LEGALITY OR RELIABILITY OF ANY SUCH INFORMATION. THIS DISCLAIMER APPLIES TO ANY USES OF THE INFORMATION WHETHER ISOLATED OR AGGREGATE USES THEREOF.
Read in browser »
Reposted from Democracy Labs with permission.
---
DemCast is an advocacy-based 501(c)4 nonprofit. We have made the decision to build a media site free of outside influence. There are no ads. We do not get paid for clicks. If you appreciate our content, please consider a small monthly donation.
---