Who gets to tell the story matters.
Minority voices are underserved as white billionaires expand their media empires. That's why it is so important to support independent, minority owned media channels. Ethnic news outlets to inform and engage diverse audiences on broader public issues to build a more inclusive participatory democracy.
"The ethnic media sector is buffeted by the challenges of the digital era — from the collapse of the advertising model to the explosion of social media. Their survival depends on diverse audiences having somewhere to turn for trusted news, for visibility, for a voice." – Ethnic Media Services
"When it came to the coverage of the coronavirus and the disproportionate racial impact of the pandemic, Black media wrote five times more stories about the issue. They also wrote twice as much about frontline and essential workers. In general, when it came to health, pandemic aside, Black media covered more health issues that had a higher relevance to their communities than "mainstream" media did." – Word In Black
Check this map for hundred of Black, Hispanic and Ethnic owned media outlets. Newspapers, radio stations, websites, podcasts and more. They deserve your support so we can all get the facts not just a whitewashed, Republican version.
Black, Hispanic and Ethnic media outlets: A voice for everyone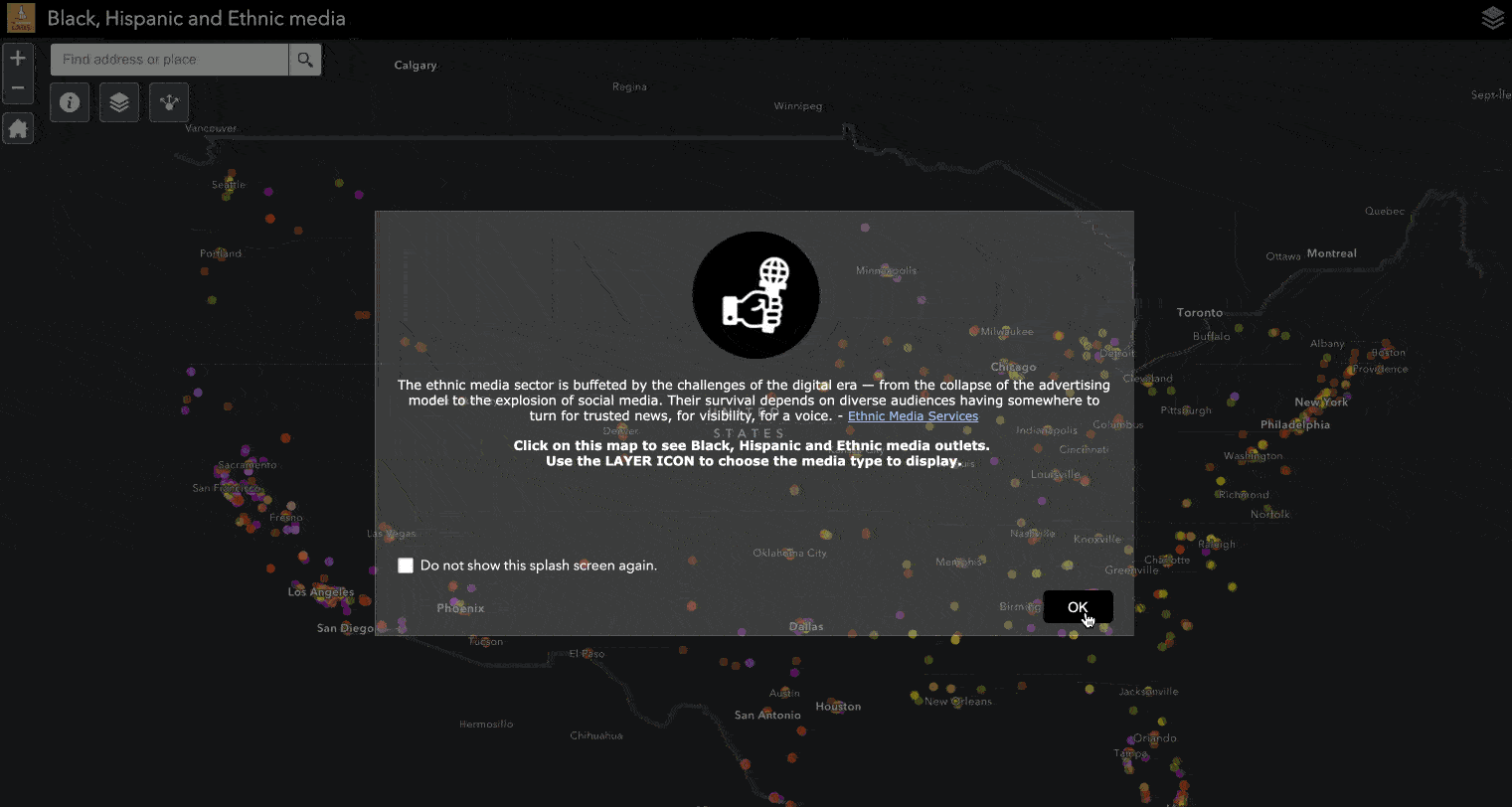 Education is of the highest importance
"This role of the Black press was both needed and visible over the past 18 months when the convergence of the worst pandemic in US history and state violence both were disproportionately impacting Black Americans. This report, a comparative content analysis of the Black press and US mainstream media, shows the ways that Black media have continued the tradition started by the Journal in a contemporary context.
In the past 18 months, Black media uniquely focused on children, schools and students across topic areas. This focus of Black press was noted by the Freedom's Journal, which stated, "Education being an object of the highest importance…we shall…urge upon our brethren the necessity and expediency of training their children, while young, to habits of industry, and thus forming them for becoming useful members of society." – Black Media Report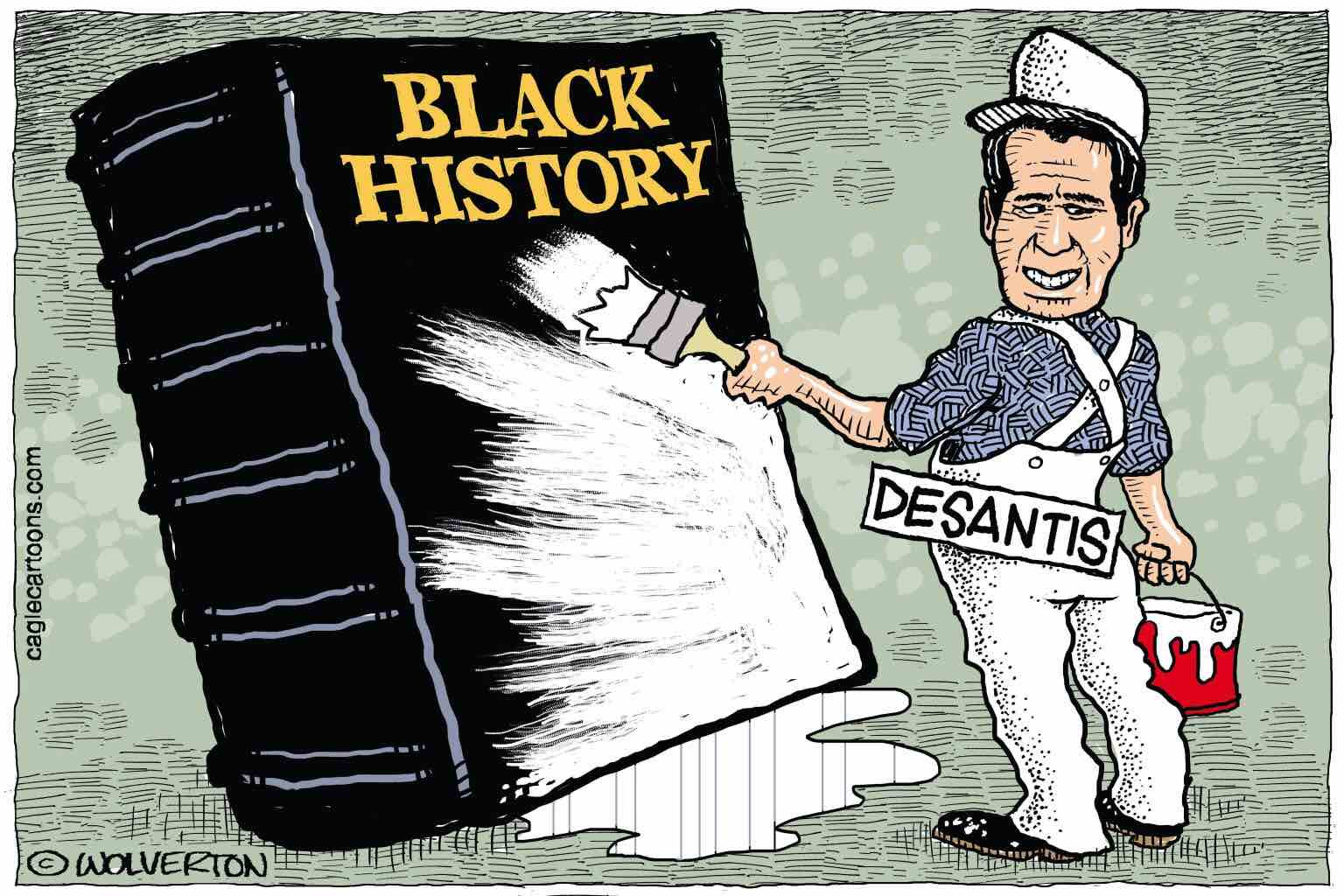 Accurate reporting of police brutality
Black media centers the humanity of people who are often dehumanized by society and not given that by mainstream media. Black media accurately call people killed by police brutality victims, sons and daughters. That thread of empathy and recognition of everyone's humanity and dignity was first stitched in the Freedom's Journal. It noted, "And while these important subjects shall occupy the columns of the Freedom's Journal, we would not be unmindful of our brethren who are still in the iron fetters of bondage. They are our kindred by all the ties of nature; and though but little can be [affected] by us, still let our sympathies be poured forth, and our prayers in their behalf, ascend to Him who is able to succour them." Black Media Report
Ethnic Media Services
Ethnic Media Services enhances the capacity of ethnic news outlets to inform and engage diverse audiences on broader public issues to build a more inclusive participatory democracy.
Convening roundtable briefings that bring ethnic media together with experts, officials, nonprofit leaders, and advocates to exchange perspectives on urgent issues, generate media coverage and expand cross-cultural and cross-sector communications.
Organizing professional training and fellowships for ethnic media reporters that expand their knowledge of key issues, connect them to sources and provide financial support for in-depth reporting.
Coordinating social media and marketing campaigns that enable government agencies, foundations, nonprofits and public affairs firms to customize messaging that resonates with diverse audiences and expands ethnic media's access to advertising revenue.
Producing, translating and syndicating multilingual, original news stories to ethnic news media partners on how policy issues impact their audiences.
Developing communications projects with underserved groups that deepen their engagement with and amplify their voice in the public realm.
TakeAway: Support Black, Hispanic and ethnic media outlets.
Deepak
DemLabs
DISCLAIMER: ALTHOUGH THE DATA FOUND IN THIS BLOG AND INFOGRAPHIC HAS BEEN PRODUCED AND PROCESSED FROM SOURCES BELIEVED TO BE RELIABLE, NO WARRANTY EXPRESSED OR IMPLIED CAN BE MADE REGARDING THE ACCURACY, COMPLETENESS, LEGALITY OR RELIABILITY OF ANY SUCH INFORMATION. THIS DISCLAIMER APPLIES TO ANY USES OF THE INFORMATION WHETHER ISOLATED OR AGGREGATE USES THEREOF.
Read in browser »
Reposted from Democracy Labs with permission.
---
DemCast is an advocacy-based 501(c)4 nonprofit. We have made the decision to build a media site free of outside influence. There are no ads. We do not get paid for clicks. If you appreciate our content, please consider a small monthly donation.
---