Use rapid response campaigns that leverage the headlines to recruit new supporters and donors.
The news cycle moves fast. How can a grassroots group leverage what's in the news to build awareness for its cause and recruit new supporters? How can this be done quickly, with little time or skills?
Create your rapid response video in an hour with just a laptop and the free Lumen5 app
Provide helpful info and build lists of potential supporters at the same time with a chatbot
Let people see how the issue impacts them and what to do about it with an interactive map
Why the need for speed? Your message is more likely to get attention if it is linked to what people are paying attention to in the news. It is more likely to be shared on social media. Send the same message a few days later, and it will get a smaller response because people's attention has moved onto the next headline.
Create a rapid response video
Use details of an incident to inform and mobilize users with a short rapid response video. This 25 second video was created in 2019 after an incident of racist police violence to encourage voters to reform the system. The video was created with the free Lumen5 app using a short public video clip from Instagram. Use the royalty free images and video clips included with Lumen5 or import your own content into the video. This video was created in 2 hours using just a laptop. Learn more here.
Provide helpful info and build lists of potential supporters at the same time
People are most concerned about how an issue impact them and appreciate information that can help them. In response to a surge in mass shootings at schools, Black Voters Matter created a text based helpline. Families were encouraged to get information on suggestions for what their children should do in the event of a shooting incident. Information from public sources was first collected in a Google Sheet. Parents could text 'Survive' and asked for their name and zip code before they got the checklist of safety tips as a text message. A chatbot automatically responded, replied with the safety tips and saved the contact details. This allowed Black Voters Matter to build a list of potential voters who were concerned about gun violence for a cost of under 10 cents per record. Learn more here.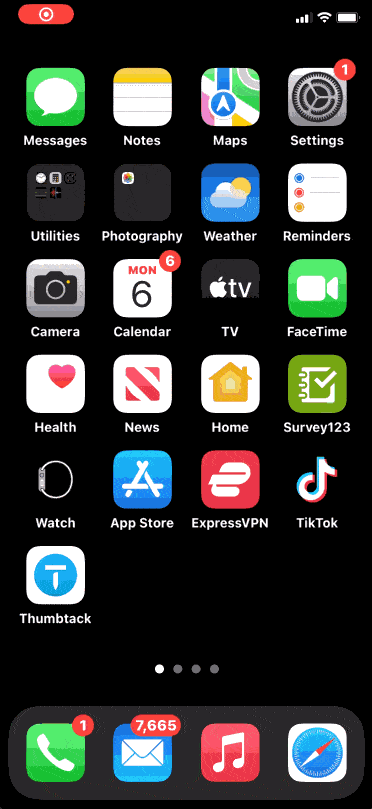 Help people see how the issue impacts them and what they can do about it
People want to know how an issue impacts them and their family. An interactive maps helps them find out, and also provides details on who they should hold accountable. Too often, politicians count on the fact that they can get away with votes that hurt their constituents, because they are too busy with their lives. Help voters hold their elected officials accountable for their votes with an interactive map. This map was created in a few hours after a surge in mass shootings and is overlaid with details of the politicians who voted against banning assault weapons. It lets readers find their Senator and call them in two clicks from either a laptop or phone. Make your calls to action fast and simple. Learn more here.
Rapid response campaigns works better
"Being able to effectively capitalize on moments quickly is one of the main rapid response marketing benefits… This approach can help illustrate to your audience that you are genuine, authentic and able to respond to events that are taking place in the world in real time, which means you will always stay relevant. By capitalizing on moments in an original and unique way, you can take advantage of the current internet trend of the day, most of which would have been impossible to predict ahead of time… It is likely you will be able to generate more conversions." – Anthony Gaenzle
TakeAway: Move fast to convert outrage into action.
Deepak
DemLabs
Image credit: Incredibles Pixar Movie / ClipArtKey
DISCLAIMER: ALTHOUGH THE DATA FOUND IN THIS BLOG AND INFOGRAPHIC HAS BEEN PRODUCED AND PROCESSED FROM SOURCES BELIEVED TO BE RELIABLE, NO WARRANTY EXPRESSED OR IMPLIED CAN BE MADE REGARDING THE ACCURACY, COMPLETENESS, LEGALITY OR RELIABILITY OF ANY SUCH INFORMATION. THIS DISCLAIMER APPLIES TO ANY USES OF THE INFORMATION WHETHER ISOLATED OR AGGREGATE USES THEREOF.
Read in browser »
Reposted from Democracy Labs with permission.
---
DemCast is an advocacy-based 501(c)4 nonprofit. We have made the decision to build a media site free of outside influence. There are no ads. We do not get paid for clicks. If you appreciate our content, please consider a small monthly donation.
---