"Iowa Republicans want to ban food-stamp users from buying meat" – CBS News
Iowa last year had a state budget surplus of $2 billion, and the state cut its corporate tax rate from 9.8% to 8.4%, according to the Iowa Gazette. In September, Iowa Gov. Kim Reynolds said "our fiscal health is strong" in touting the state's budget surplus.
Why are Republicans cutting food benefits for the needy while giving the wealthy more tax cuts in a state with a budget surplus? Which counties would suffer the most? What can the people who would go hungry do? Which areas should organizers target to reach victims of Republican pandering to the rich Geo target. This map combines the Iowa counties that have the highest concentration of:
Food-stamp (SNAP) beneficiaries
Voters who are unaffiliated to a political party
Residents who do not typically vote
This blog explains how to geo target using over 200 factors including age, gender, education, disability, party affiliation, propensity to vote and more. The map lets voters easily contact their reps to protest.
Hold them accountable
Iowa Republicans want to ban food-stamp users from buying meat and flour
A fight over food-stamps is brewing in Iowa, where Republican lawmakers have proposed a bill that would bar people who receive government nutrition benefits from using them to buy a wide variety of foods, including fresh meat, butter and flour. The bill, called House File 3, was introduced earlier this month by Iowa State House Speaker Pat Grassley. The lawmaker, whose grandfather is Sen. Chuck Grassley, told CBS2Iowa that the bill is needed to trim spending the Supplemental Nutrition Assistance Program, or SNAP, to free up funding for other priorities.
SNAP is fully funded by the U.S. Department of Agriculture, a federal agency, although states bear some administrative costs for running the program for qualifying residents. The Iowa measure comes as the food-stamp rolls around the U.S. have swelled during the pandemic, with 42 million people receiving food stamps as of October— an increase of about 14% from prior to the health crisis, according to the most recent data available. – CBS News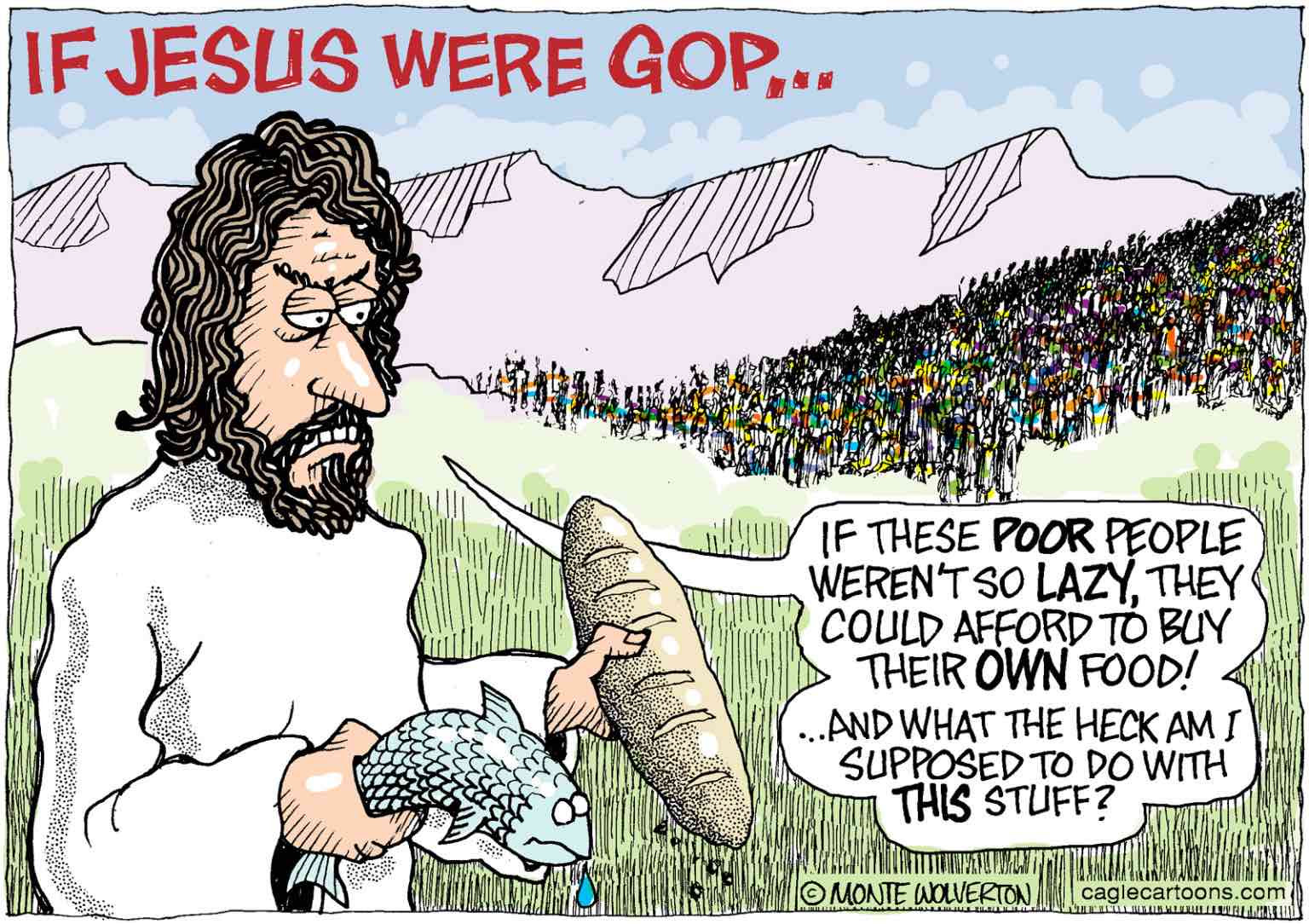 "Harmful proposals"
Anti-hunger advocates in Iowa are pushing back against the SNAP proposal, saying it would increase hunger and hardship among the state's residents. "SNAP recipients could no longer purchase meat, other than certain varieties of canned tuna and salmon," the Iowa Hunger Coalition said in a statement criticizing the bill. The group said people on food stamps spend about $1 of every $5 on meat, poultry and seafood, making it the top food category purchased by SNAP recipients.
Other foods that would no longer qualify for food-stamp purchases include: butter, flour, white rice, white bread, sliced cheese, cooking oil, herbs, spices, and coffee and tea, among other items, the Iowa Hunger Coalition said. – CBS News
How to use geo targeting to campaign better
Geo targeting enables organizers to make better use of their limited resources by focussing on the areas with their most likely supporters. This map was created in two hours using publicly available data. We filtered it to identify the counties with the most SNAP users, unaffiliated voters and those who do not regularly vote. These would be the most likely victims of this Republican bill and have a reason to vote. The map was overlaid with another data layer that shows who is the State House Rep that represents them and how to call them with one click. Outrage is a terrible thing to waste! Learn more here.
TakeAway: Use geo-targeting to organize the victims of Republican pandering to their wealthy donors while cutting benefits to those in need.
Deepak
DemLabs
DISCLAIMER: ALTHOUGH THE DATA FOUND IN THIS BLOG AND INFOGRAPHIC HAS BEEN PRODUCED AND PROCESSED FROM SOURCES BELIEVED TO BE RELIABLE, NO WARRANTY EXPRESSED OR IMPLIED CAN BE MADE REGARDING THE ACCURACY, COMPLETENESS, LEGALITY OR RELIABILITY OF ANY SUCH INFORMATION. THIS DISCLAIMER APPLIES TO ANY USES OF THE INFORMATION WHETHER ISOLATED OR AGGREGATE USES THEREOF.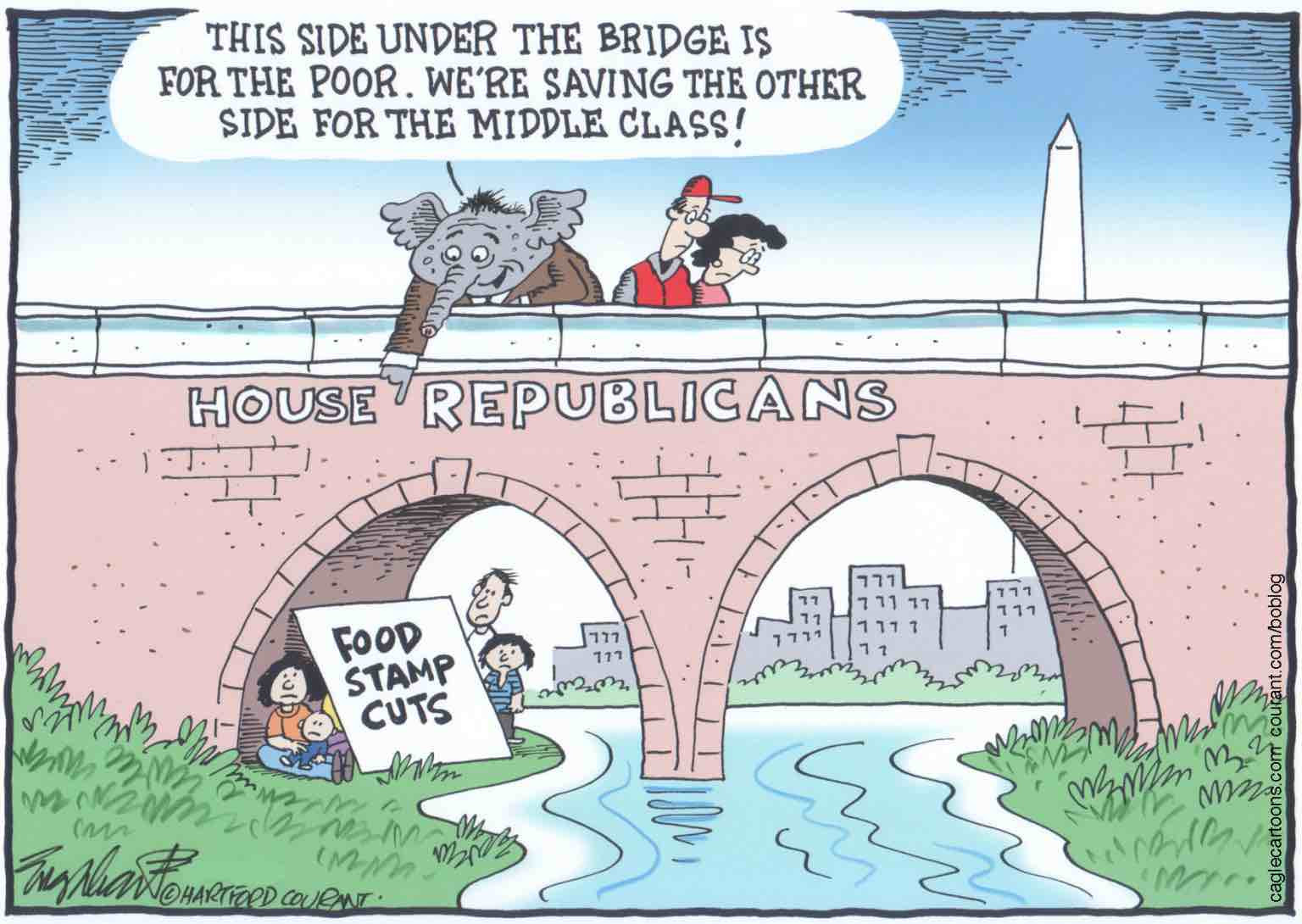 Reposted from Democracy Labs with permsission.
---
DemCast is an advocacy-based 501(c)4 nonprofit. We have made the decision to build a media site free of outside influence. There are no ads. We do not get paid for clicks. If you appreciate our content, please consider a small monthly donation.
---