IC-SS Weekly Update: Nov. 22, 2022
Eyes on Georgia – Let's Do Our Part!
We've averted the predicted "red wave" and kept control of the Senate, so are we sitting back? HELL, NO. We'll keep fighting.
Right now our focus is helping our Georgia friends re-elect Senator Raphael Warnock. One way to support Rev. Warnock's campaign is to DONATE.
Then look through this week's newsletter to find many ways to play a part in keeping Senator Warnock in the Senate.
Call Voters – Get Out the Warnock Vote
The Georgia runoff election is all about turning out Democrats & supporters of Sen. Warnock. Phone voters – get out the vote!

---
Phone Voters with Andrea: Dec 1 & 5

Do you listen to the Gaslit Nation podcast with Andrea Chalupa and Sarah Kendzior? Come meet Andrea on Zoom on Dec 1st and 5th – and join her and Indivisible hosts in calling Georgia voters to get out the vote for Sen. Warnock!
In the coming weeks, Andrea Chalupa joins Indivisible staff to host these phonebanks to Democratic voters in Georgia:
Thursday, Dec. 1st, 5:00-7:00 pm CT – Sign up
Monday, Dec. 5th (election eve), 4:00-6:00 pm CT – Sign up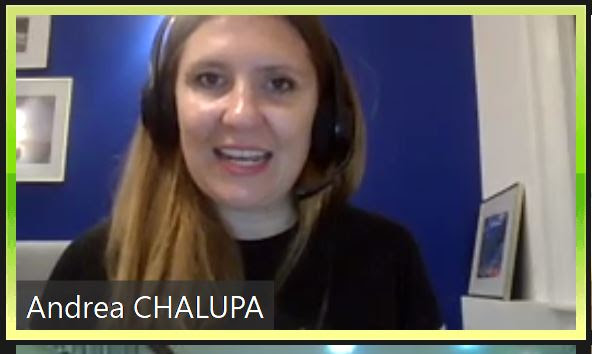 Other Opportunities to Phone GA Voters
In addition to the Indivisible phonebanks above, here are many additional opportunities to phone voters in Georgia:
1. Phonebank with Fair Fight. Info/Sign up
2. Phonebank with Georgia Working Families Party. Info/Sign up
3. Phonebank directly with the Warnock campaign. Info/Sign up
---
Choose Your Action: Phoning, Texting, More
In this critical post-November 8 period, find even more opportunities to help elections in Georgia and other states, using the election action list compiled by Indivisible Chicago Alliance/Indivisible Evanston here.
Write to GA Voters – RIGHT NOW
Get in gear right now – Vote Forward offers a letter-writing campaign to Georgia voters. If you are already signed up with Vote Forward, you can download and print letters for the Georgia campaign here. (If you haven't registered on their website, go ahead and register here.)

IMPORTANT: Adopt voters, print out letters, personalize them, and mail them AS SOON AS POSSIBLE – but no later than Tues, November 29.
---
No printer? Let us know, and we'll see if we can secure some preprinted letters for you.
National Indivisible on What's Next
What happened in the midterms, and where we go from here?

Indivisible believes Democrats outperformed expectations – and history – because they ran on a platform of accomplishments and because we made the midterms a referendum on MAGA extremism.
Going forward, Indivisible urges activists to help re-elect Senator Warnock and to pressure our members of Congress to ACT during the final weeks of this session, while Democrats still control both houses.

Ezra Levin, co-executive director of Indivisible, said, "If we play our cards right, we can win back the Democratic majority in the House in 2024" – and more. So let's stay strong and keep working.
TO DO:
1. Learn and act NOW in this final session in Congress. For information & easy actions to take, see this Indivisible guide: 2022 Final Legislative Session

2. Attend Indivisible's national activist call on Thurs., Dec 8th, 7:00 pm Central Time. You'll get an intro to national Indivisible's news guide! Register here.
Organizations & Opportunities
Indivisible Chicago-South Side shares information and action announcements from other organizations on issues important in our country, state, city, and communities.
---
Stop Disinformation – Support SAFE-T Act
Have you been receiving those fake "newspapers" in the mail? Don't be fooled. The "Chicago City Wire" is part of a disinformation campaign foisted by the right-wing media host and one-time Republican gubernatorial candidate Dan Proft and a right-wing company headed by Brian Timpone. (Read more here.)
Different versions of this fake-paper were delivered to Chicago residents as part of the campaign against Governor Pritzker. But the people behind the fake-paper have a continuing agenda: they want to destroy Illinois's SAFE-T Act.
A fake-paper recently received by one of our co-leaders; we covered the image with an "X"
Tell your friends and family to ignore this manipulative rag, and get informed about Illinois's SAFE-T Act. Then act to protect the SAFE-T Act!
Learn and Act for SAFE-T
1. Learn:
2. Write. Use a quick form to send a letter to your legislators and Governor Pritzker letting them know you want them to stand strong against calls to roll back or repeal the Pretrial Fairness Act, which is part of the SAFE-T Act.
Newsletter Notes
SUBSCRIBE: Did someone forward this newsletter to you? If you'd like to subscribe and get our newsletter every Monday morning, click here to subscribe.

SUGGEST: Got an event or resource to suggest for the newsletter? Email us here.
Indivisible Chicago-South Side
Email: Indiv.Chi.South@gmail.com
Follow IC-SS on Facebook and Twitter
Co-Leaders: Sarah Lincoln, Esther Peters,
Betsy Rubin, Teri Watkins
About: Group & Co-Leader Statements
---
DemCast is an advocacy-based 501(c)4 nonprofit. We have made the decision to build a media site free of outside influence. There are no ads. We do not get paid for clicks. If you appreciate our content, please consider a small monthly donation.
---