Thank You – Moving Forward Together!
In 2022, we worked hard for the midterm elections: writing letters and postcards, knocking doors, phoning and texting voters. Many people donated to campaigns. And – we're sure – everyone voted and encouraged their friends to do the same.
On election night, we celebrated many victories in campaigns we worked on – along with a few heartbreaking losses. All in all, it's a relief the predicted "red wave" didn't materialize. However, we must still fight to protect our democracy, our freedoms, and our rights.
Here are 12 of the14 folks who gathered on Election Night to share support & strength for the work ahead
Thank You for Your Work – Let's Stay Active

To Indivisible Chicago-South Side members and friends — thank you for all you did to get out the vote in key races – whether you worked with our group, other groups, or directly with campaigns. Time to rest a moment, and then see get back at it.
There will soon be other election efforts, and we'll get busy urging our elected leaders to implement policy and pass bills that protect our democracy and our rights. We look forward to staying active with you!
---
Election Results

It's good to feel we made a difference! We now know Democrats will continue to control the Senate, though we also need to see Senator Raphael Warnock win the Georgia runoff on December 6th. And we're still waiting to hear the final word on the House. Here are results of some campaigns our group worked on with the Indivisible Chicago Alliance:
Illinois Congressional districts: Both Lauren Underwood (IL-14) and Sean Casten (IL-06) won in hardfought races.
Illinois Supreme Court: Both Mary Kay O'Brien and Liz Rochford won, securing the Democratic majority on the Court.
Wisconsin: Gov. Tony Evers won, and the Democrats fended off a Republican super-majority in the state legislature. In the heartrendingly close Senate race, Mandela Barnes did not prevail, but we honor him for his fierce effort and his integrity.
Michigan: Gov. Gretchen Whitmer won, and Democrats took the state legislature for the first time in four decades.
In addition to canvassing, phonebanking, and texting, our group wrote letters to voters in key states and districts via Vote Forward, including Georgia (1680 letters), Nevada (900), Michigan (860), Pennsylvania (480), Arizona (200), and other states, as well as key Illinois districts.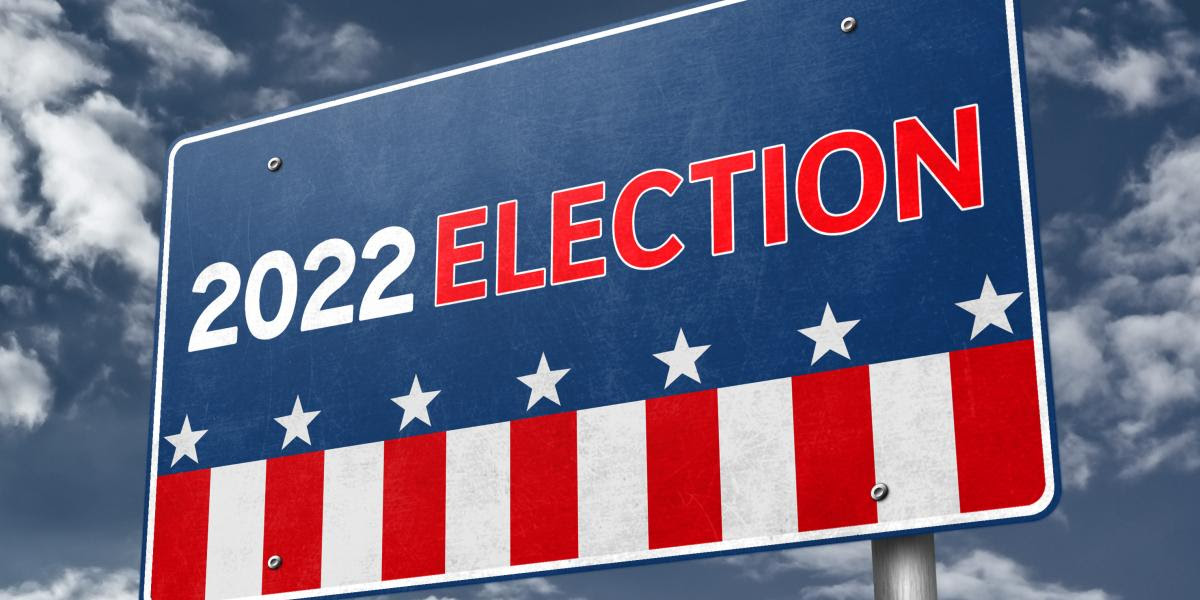 NOTE: Among many other sources, the New York Times provides election results around the country, and the Sun-Times provides Illinois results.
Run-Off in Georgia
On December 6th, Senator Raphael Warnock will be on the ballot against Herschel Walker in the Senate run-off election in Georgia. Visit Senator Warnock's campaign website here.

We'll keep you posted about opportunities to help turn out the vote for the Senator. To start:

1. National Indivisible is working with organizers on the ground in Georgia. They are prioritizing direct contact with voters, including canvassing in Georgia and phonebanking from anywhere. You can sign up with national Indivisible to volunteer remotely.

2. Vote Forward has launched a letter writing campaign to Georgia voters. If you are already signed up with Vote Forward, you can download and print letters for the Georgia campaign here. (If you haven't registered on their website, go ahead and register here.)

3. You can donate to Rev. Warnock's campaign. 
National Indivisible on What's Next
The midterms are over. What's next? Last week, national Indivisible offered a special National Activist Call Post-2022-Election: What's Next. Indivisible leaders said that, in spite of some very difficult losses, the Democrats vastly outperformed history as well as the pundits' dire predictions. Watch the full webinar here.
Indivisible believes that three factors drove people to vote for Democrats in such high numbers:
1. Voters cared about abortion/reproductive rights and democracy – and rejected MAGA extremism.
2. Voters saw that Democrats delivered: student debt relief, decriminalization of marijuana, the climate bill.
3. Groups like Indivisible focused local attention on the need to protect our rights and freedoms against MAGA extremism AND worked hard to get out the vote.

In the coming weeks and months, national Indivisible will focus on the remaining midterm efforts (including getting out the vote in Georgia) and on pushing our current lawmakers to pass bills during the final session between now and the swearing in of the new Congress.
Organizations & Opportunities
Indivisible Chicago-South Side shares information and action announcements from other organizations on issues important in our country, state, city, and communities.
---
Tonight, Nov. 14: An Analysis of the November 8th Election
From Chicago Women Take Action: Tonight – Mon. Nov 14th, 5:45 pm – get on Zoom and join CWTA in welcoming Laura Washington and Dr. Barbara Arnwine for An Analysis of the November 8th Election. To get the Zoom link, sign up here.
---
Wed Nov 16: "Unfixing Chicago" – Attend in Person or Online
From League of Women Voters of Chicago:
A TALK: Unfixing Chicago: The Road to Structural Reform for a City Whose Past Is Never Dead, and Isn't Even Past
Wednesday, November 16th, 6:00-7:00 PM
Virtual OR In-Person at the Union League Club of Chicago (65 W. Washington Blvd)
Join the League of Women Voters of Chicago for a talk by Joe Ferguson, Chicago's former Inspector General and the Founding Executive Director of (re)Chicago, a strategic initiative to assess and address flaws in Chicago's governance structure. Ferguson, who also serves as a lecturer at Loyola Law School and the University of Chicago's Harris School of Public Policy, will discuss (re)Chicago's goals of lasting structural reform of City government grounded in participatory democracy.
Arrive early at 5:30 pm, for social time at the Union League Club, where a cash bar will be available. The event will also be presented virtually. Either way, you must register to attend!
Stop Disinformation – Support the SAFE-T Act
Have you been receiving those fake "newspapers" in the mail? Don't be fooled. The "Chicago City Wire" is part of a disinformation campaign foisted by the right-wing media host and one-time Republican gubernatorial candidate Dan Proft and a right-wing company headed by Brian Timpone. (Read more here.)
Different versions of this fake-paper were delivered to Chicago residents as part of the campaign against Governor Pritzker. But the people behind the fake-paper have a continuing agenda: they want to destroy Illinois's SAFE-T Act.
A fake-paper recently received by one of our co-leaders; we covered the image with an "X"Tell your friends and family to ignore this manipulative rag, and get informed about Illinois's SAFE-T Act. Then act to protect the SAFE-T Act!
Learn and Act for SAFE-T
1. Learn:
2. Write. Use a quick form to send a letter to your legislators and Governor Pritzker letting them know you want them to stand strong against calls to roll back or repeal the Pretrial Fairness Act, which is part of the SAFE-T Act.
3. Advocate in Springfield. This Wed., Nov. 16, travel to Springfield to urge lawmakers to preserve the SAFE-T Act.Sign up now to join the Coalition to End Money Bond for lobby day in Springfield.
Newsletter Notes
SUBSCRIBE: Did someone forward this newsletter to you? If you'd like to subscribe and get our newsletter every Monday morning, click here to subscribe.

SUGGEST: Got an event or resource to suggest for the newsletter? Email us here.
Indivisible Chicago-South Side
Email: Indiv.Chi.South@gmail.com
Follow IC-SS on Facebook and Twitter
Co-Leaders: Sarah Lincoln, Esther Peters,
Betsy Rubin, Teri Watkins
About: Group & Co-Leader Statements
---
DemCast is an advocacy-based 501(c)4 nonprofit. We have made the decision to build a media site free of outside influence. There are no ads. We do not get paid for clicks. If you appreciate our content, please consider a small monthly donation.
---