Robin Williams (D) is a community leader in Indiana District 30 and running to unseat Mike Karickhoff (R) who's voted to ban abortions.
Robin speaks truth to power by highlighting Karickhoff's support for a total Indiana abortion ban with no exceptions in Indiana.
How do you get heard against a well-funded incumbent? How can you make the choice clear to voters? Mobilize supporters? Tell your story with short, punchy videos. share them on social media. Do It Yourself. Save time and money. That's what Robin did with using the free iMovie and Lumen5 apps.
Grassroots campaign based on women's rights
Storytelling with videos
Robin wanted to explain how Karickhoff's votes have hurt women and how she would be a better advocate for their rights. These are the points made in her one minute video:
District 30 State Representative Mike Karickhoff has demonstrated time and time again that he won't support women's reproductive health.
In July he voted for the total abortion ban in Indiana SB-1, with exceptions.
He clearly doesn't know what those exceptions mean. He wasn't even willing to vote to define rape…
Karickhoff is not concerned that a third of the state of Indiana has no OB/GYN care available to women.
In 2011 he repealed Medicaid funding for Planned Parenthood.
Karickhoff would rather see Indiana women suffer.
Vote for Robin Williams as your new State Representative.
She will fight to preserve women's constitutional rights at the Indiana Statehouse.
Robin Williams for Indiana
Robin Williams, a seasoned and savvy 35 year career not-for-profit community leader is seeking to unseat Indiana DistrIct 30 State Representative Mike Karickhoff (R) in the 2022 election. Driven by her passionate support for education, job creation, Veterans, Civil Rights, Women's Rights, the Arts and quality of life concerns, she is ready to tackle the issues and speak truth to power.
"My campaign for the Indiana Statehouse in District #30 is rooted within principles of integrity, humanity, diversity, equity, truthfulness, an ardent belief in justice for all and a strong resolve to fight for a bill to the finish line. I fight for what is right and I am not moved by political dogma."
Williams is a lifelong advocate for diversity, equity and inclusion. She announced her candidacy on the first day of Black History Month. Her coverage of Civil Rights and race issues has been published in the Martin Luther King Jr. legacy publication SCLC National Magazine and in the New York Times. Her historical account of the Black Indian culture was installed at the library of the Smithsonian Institution in 2018. She holds a Bachelor's Degree from Indiana University- Bloomington and a Master's Degree from Liberty University.
Create campaign ads for free with Lumen5
Lumen5 is a free app which includes royalty free photos, video clips and soundtracks. Robin's volunteers used these free video clips along with uploaded images to create this 20 second video in about an hour. The video was shared on Facebook.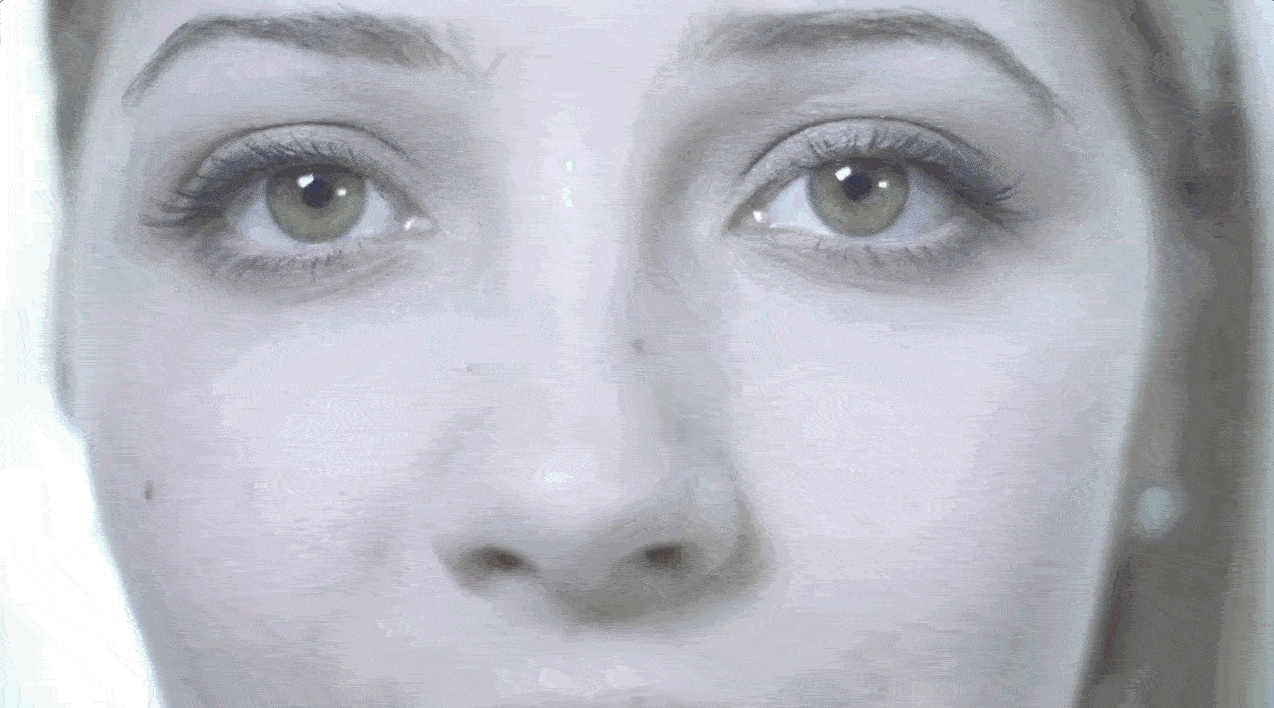 Don't reveal your hand
Many people will tune out and not pay attention to ads from the other side. Robin used a simple approach using an ACTION BUTTON which shows both candidates and a QR Code that invites the viewer to decide who would be better – without revealing much else. A Way To Win video starts playing when the ad is clicked, or the QR Code is scanned. There is also a link to Robin William's campaign website.
TakeAway: Republicans have a flood of dark money to spread their message across a broad network of billionaire owned media outlets. Grassroots groups have to do get their message out to more people with less money. That's where free apps can help.
Deepak
DemLabs
DISCLAIMER: ALTHOUGH THE DATA FOUND IN THIS BLOG AND INFOGRAPHIC HAS BEEN PRODUCED AND PROCESSED FROM SOURCES BELIEVED TO BE RELIABLE, NO WARRANTY EXPRESSED OR IMPLIED CAN BE MADE REGARDING THE ACCURACY, COMPLETENESS, LEGALITY OR RELIABILITY OF ANY SUCH INFORMATION. THIS DISCLAIMER APPLIES TO ANY USES OF THE INFORMATION WHETHER ISOLATED OR AGGREGATE USES THEREOF.
Image credit: Sarah Cervantes on Unsplash
Video created with free iMovie app
Reposted from Democracy Labs with permission.
---
DemCast is an advocacy-based 501(c)4 nonprofit. We have made the decision to build a media site free of outside influence. There are no ads. We do not get paid for clicks. If you appreciate our content, please consider a small monthly donation.
---