Why do people who don't believe in fair elections run for office? They'll get to control how (and if) future elections will be run and votes counted.
27 secretaries of state and 30 attorneys general will be elected nationwide in 2022. They will be in charge in 2024. This year's elections could plunge our democracy into further danger if would-be election subverters win them. Democracy is truly on the ballot.
This dashboard makes it easy to find the election deniers and subverters running for office – both for statewide and local races. It includes over 150 candidates including some who were in DC on Jan 6th when the insurrection took place, some who arranged for buses and other who just accuse the government of being devil worshippers and some who claim to travel through time. Are these really who we want governing America?
Democracy Is On The Ballot – dashboard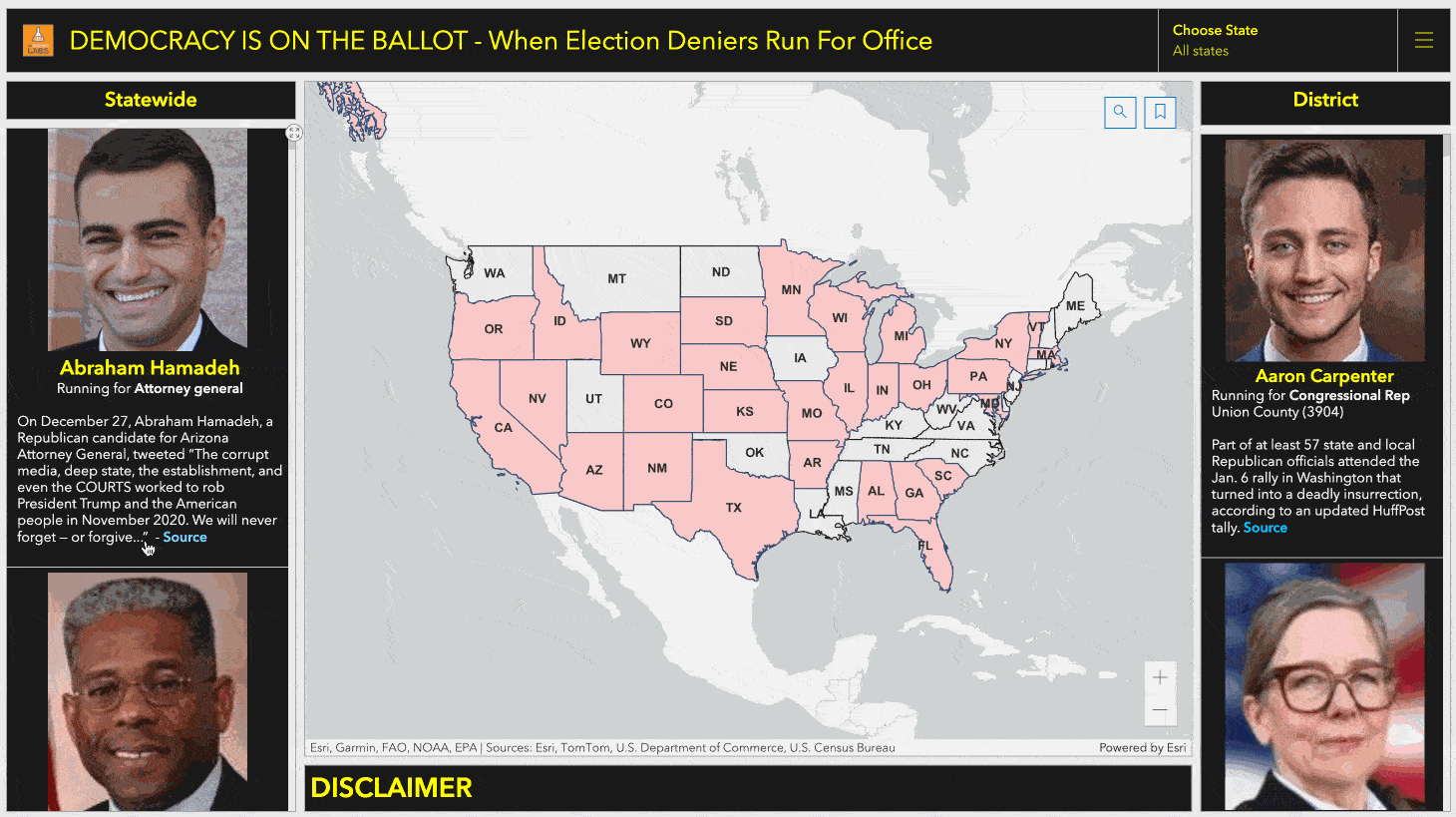 The truth will set you free
The truth may set you free (John 8:31-32) but first you have to collect it and make it easy to search and share. Information about election deniers, conspiracy mongers, and racists voter suppression advocates is scattered across the web making it harder to find. This dashboard created with ArcGIS Online runs against a database where the information is collected from multiple sources. The map refreshes automatically when the information in the database is updated. This helps keep track of new election deniers running for office or others who have dropped out. This information is ever-changing so please read the Disclaimer below and let us know of any edits or additions that should be made.
It is organized by state and congressional district along with a photo of the candidate. A link provides the citation of where the information about the individual was obtained. Choose the State that you are interested in at the top right hand corner. This zooms the map to that state and congressional districts become visible.
Map bookmarks
This dashboard also has bookmarks which make it easy to navigate to a specific location. I've included three bookmarks on election deniers who:
Claim government officials worship the devil
Promote QAnon 'great awakening' theories
Were in DC on Jan 6th when the insurrection took place
Disclaimer of Warranties/Accuracy
Although the data found using this dashboard has been produced and processed from sources believed to be reliable, no warranty expressed or implied is made regarding accuracy, adequacy, completeness, legality, reliability or usefulness of any information. This disclaimer applies to both isolated and aggregate uses of the information.
Resources used
TakeAway: Be aware of election deniers running for office. They'll decide how and if future elections are held and whose votes will be counted.
Deepak
DemLabs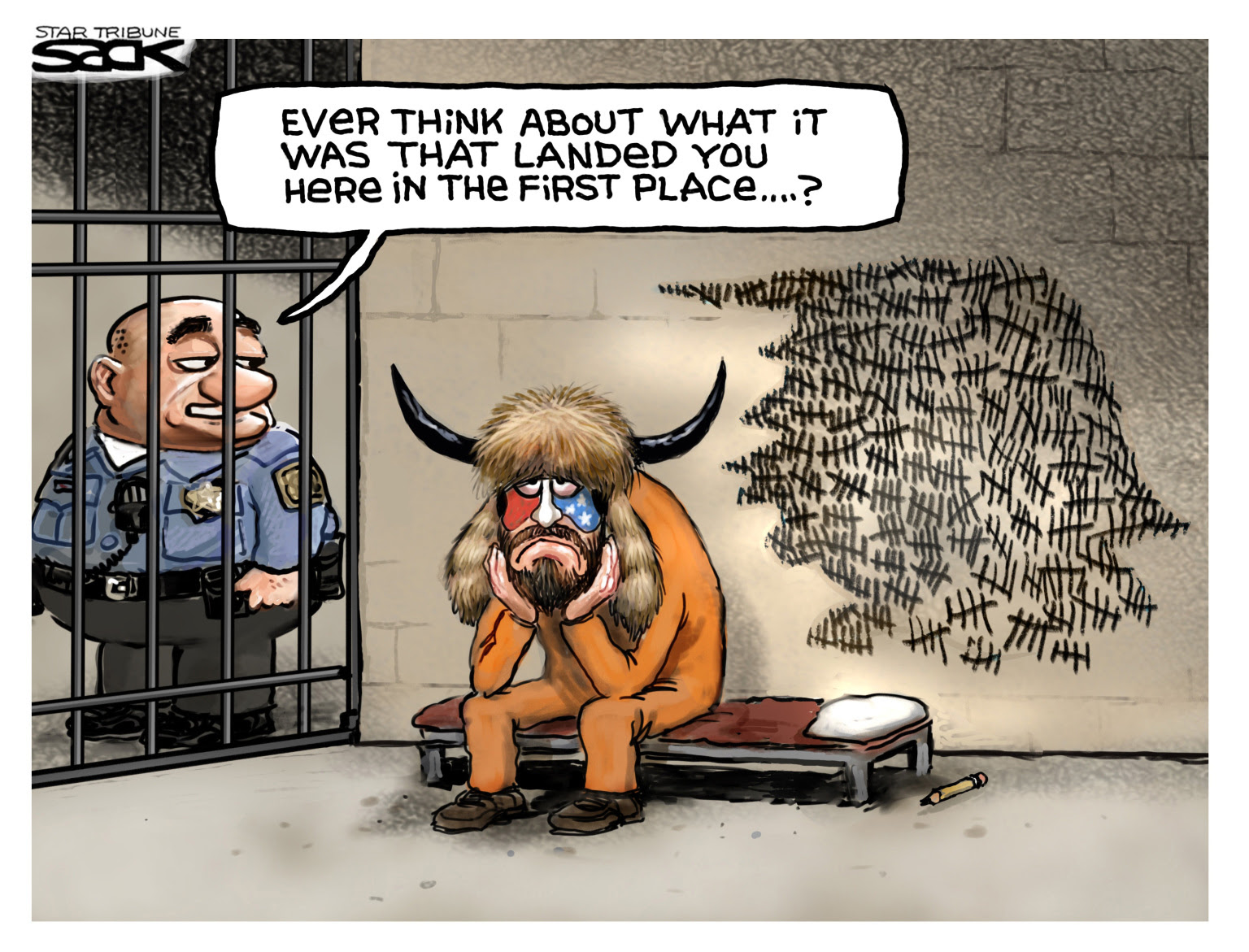 Reposted from Democracy Labs with permission.
---
DemCast is an advocacy-based 501(c)4 nonprofit. We have made the decision to build a media site free of outside influence. There are no ads. We do not get paid for clicks. If you appreciate our content, please consider a small monthly donation.
---