Dear Friends
As we awake each day with new horrors of Putin's War, we are inspired by those who are making a difference. Please read about Annie Raush-Gernet who has helped send 50,000 pounds of supplies to Ukraine with a simple Amazon Wish List.  Annie continues to request help; please donate as you are able. We are Rev'd Up after 2 days in Richmond and a Stand Up and Deliver Virginia Rally in Fairfax.
Let's get it done,
Stair
We are definitely Rev'd Up after 2 days of gathering with social hours, legislative breakfast, rally, gallery visits and a delicious lunch with Chef Noori at the Mantu. Thank you to our friend Mike Beaty for his excellent photographs.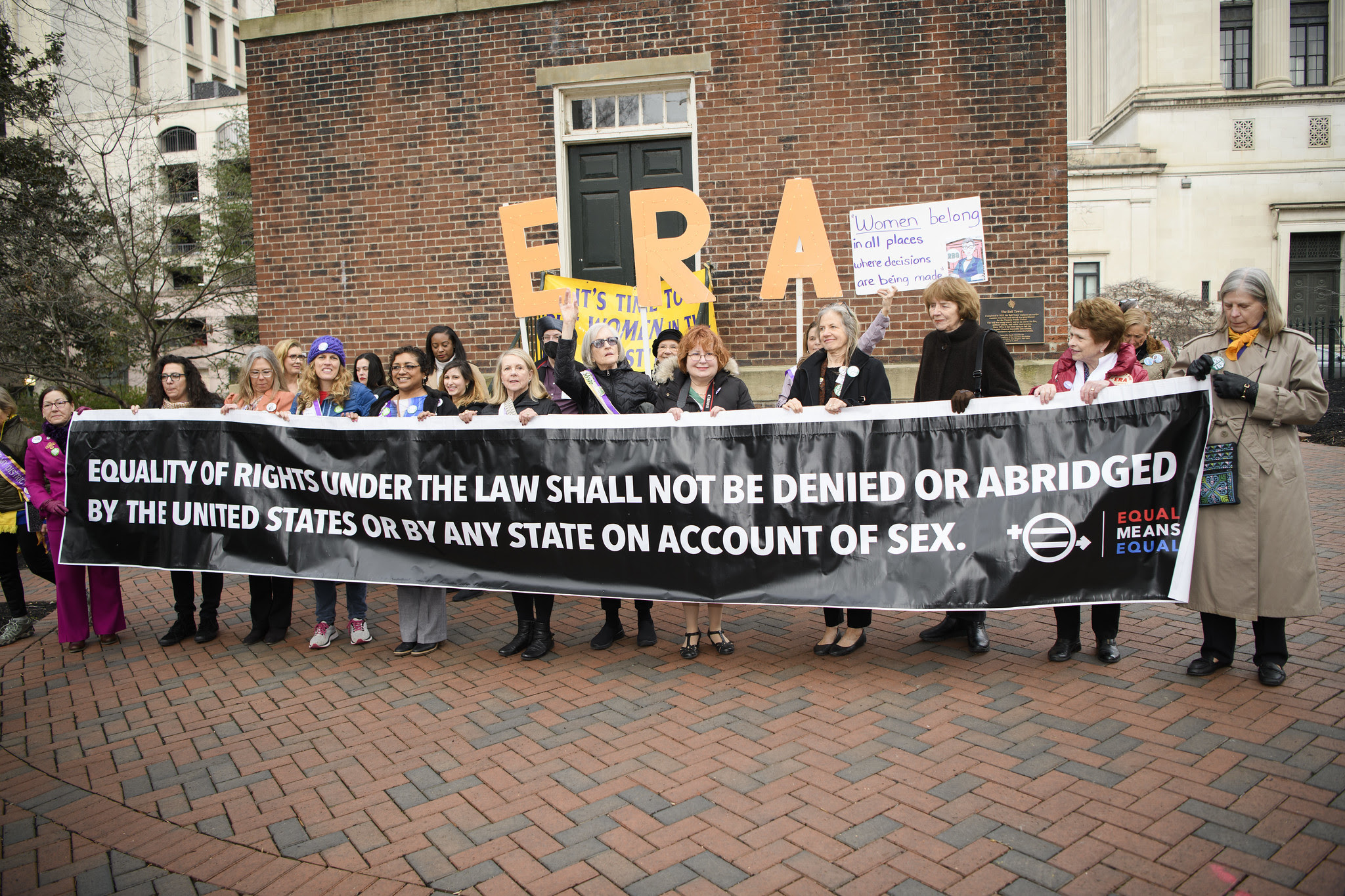 Stand up and Deliver, Virginia for Public Schools was a huge success. Stand and Deliver Virginia, accuses Gov. Glenn Youngkin of being "anti-teacher" and "anti-truth."  Read more in the Annandale Patch.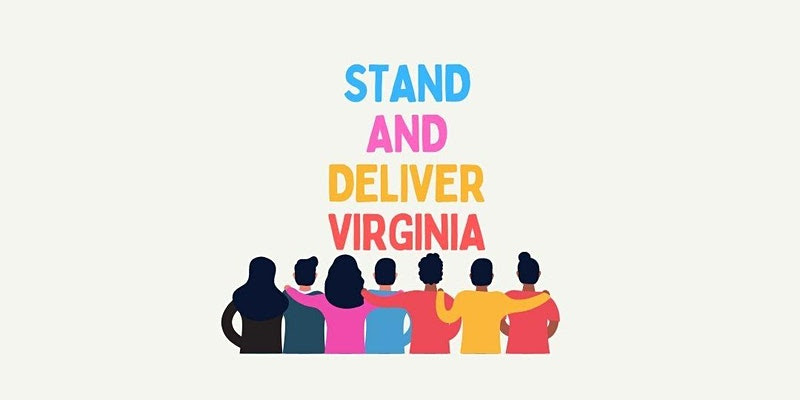 Watch Resisterhood As part of our Women's History Month celebration, we are teaming up with filmmaker CJ Crim to offer month-long access to her award-winning documentary Resisterhood. This feature length film follows six diverse Americans as they fight for social justice on the streets and in the halls of power (watch a preview here). All proceeds from this fundraiser will go to voter registration Resisterhood parties at colleges and universities.  This week on the Friday Power Lunch we will be joined by CJ Crim and 3 of the activists that appear in her film. Watch the film this week.

Call to Action! VACU – Let them run and let us vote! 
The Virginia Credit Union Board is trying to rig their election so that YOU lose your right to vote for four amazing community leaders who are running for the board.

PPAV Legislative Wrap Up Tuesday, March 15, 2022, 6pm 
PPAV is hosting their Legislative Wrap Up with special guests Senator McClelland and Delegate Hudson. We would love to have you or any of your supporters who might be interested in hearing about the fights for reproductive rights we had in this session and the fights that are coming, even within the next few months. 
Moving Beyond the Rural/Urban DivideTuesday March 15, 7pm 
Rural Urban Bridge Initiative and Rural GroundGame come together for an event to outline some of the patterns and themes of the rural/urban divide. Identifying these can serve to better prepare us for the work ahead. We will offer some guidelines for how we can all have more meaningful conversations as individuals in addition to improved, clear messaging and outreach as coalitions of progressives in rural communities.
Rural GroundGame Working Wednesdays 7:00pm – Virtual 
Time for Action! Each week, we'll cover a different topic for a brief 30 min meeting. We'll focus on creative ideas to grow rural Democratic committees, increase community engagement, capture and improve data, candidate and campaign support, collaborative messaging and MORE!
Congressman Connolly's 28th Annual St. Patrick's Day Fete! Thursday, March 17th, 7:00 – 9:00 PM 
Please join Congressman Connolly and our special guests for a virtual St. Patrick's Day celebration! While we still may not be able to gather together in person, we can still celebrate the Holiest Day of the year with Irish music and fare, and with speeches from elected officials and friends.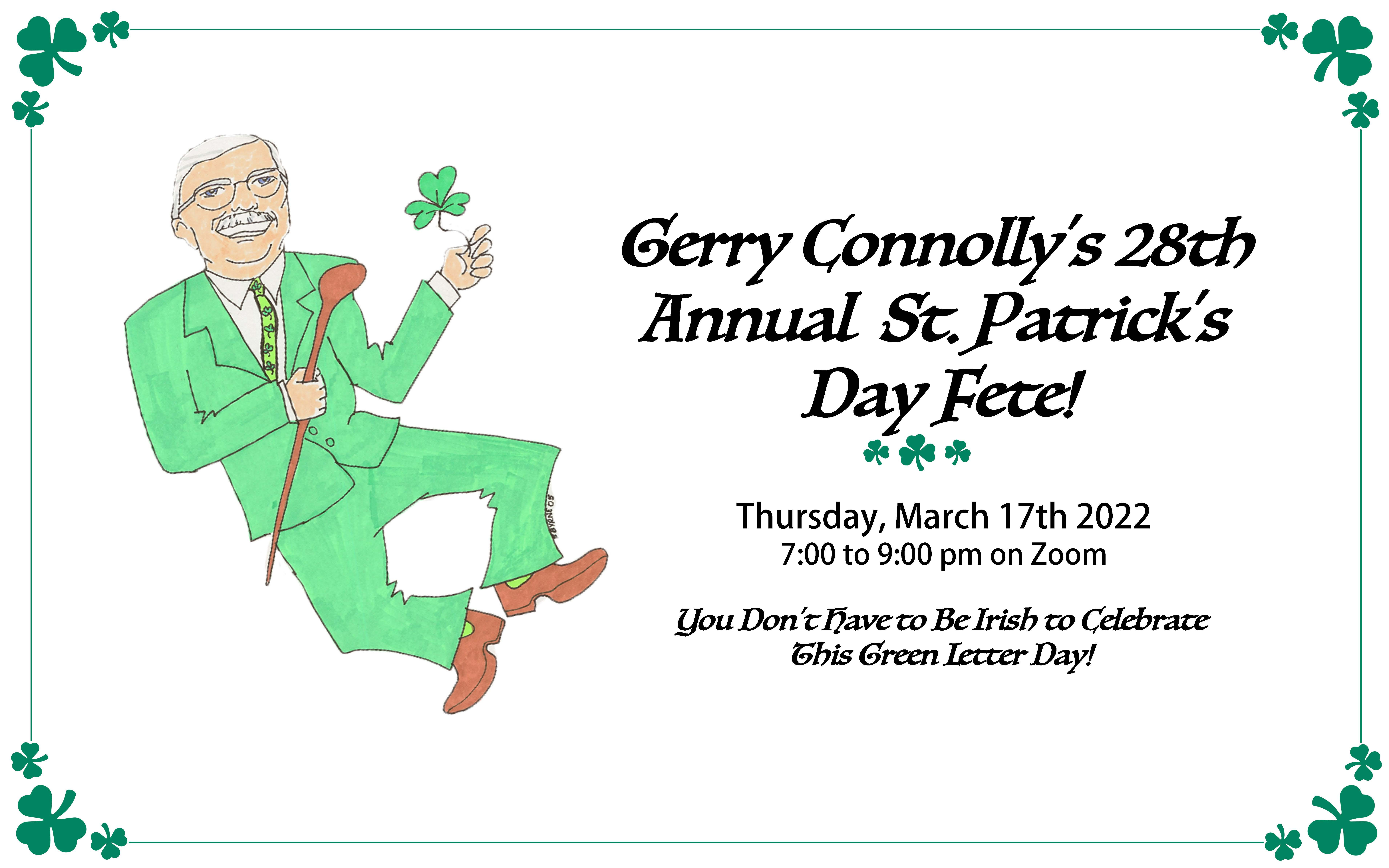 Evening in Support of Jennifer WextonSaturday March 19th, 5:00pm Come support Congresswoman Jennifer Wexton with the Virginia Grassroots at their favorite fundraiser venue, Nadja Golding's canopy kitchen! 
---
DemCast is an advocacy-based 501(c)4 nonprofit. We have made the decision to build a media site free of outside influence. There are no ads. We do not get paid for clicks. If you appreciate our content, please consider a small monthly donation.
---