If there is only one Friday Power Lunch you attend this month, let it be this Friday.. Our featured guest is Martha Laning, (Former Chair of the Wisconsin Democratic Party and Founder of the State Party Advancement Network,SPAN). Martha will share how she remade the Wisconsin Democratic Party into a strong and powerful force. We need to listen and learn –See you in the room. .
Onward warriors,
Stair
Tell your Virginia Delegate and Senator to support budget amendments to lift the arbitrary cap on the number of school support staff Lawmakers have put a "cap" on how much they would invest in school support staff. As a result, the state has underfunded these critical positions for well over a decade, denying adequate support to students. This legislative session, legislators can take action to recognize the importance of support staff in schools and lift the arbitrary cap. 
LET'S GET THIS PARTY STARTED – Reimagining the State Party
This Friday we are going to learn what makes a dynamic and effective state party. Our featured guest is Martha Laning, (Former Chair of the Wisconsin Democratic Party and Founder of the State Party Advancement Network (SPAN)). Martha will share how she remade the Wisconsin Democratic Party into a strong and powerful force. Here is a summary of what was accomplished during her tenure:
Built a Democratic Party of Wisconsin that helps Democrats win and brings back to Wisconsin the progressive values that made the State great
Identified infrastructure challenges
Worked with activist selected leaders, candidates, investors and staff to build a Party which recruited and supported great candidates to run for office
Launched a year round organizing program to support activist outreach to voters in every corner of the state
Expanded the communications team in particular, digital messaging so voters would know what Democratic leadership offers.
Their new infrastructure worked and Wisconsin swept all state constitutional offices (the first time since 1984) and re-elected a U.S. Senator in 2018.
Virginia's Democratic Party can do the same. This is a segment you won't want to miss.

As we saw during the run up to the November election, the current favorite divisive strategy is attacking school boards by the Republican Party (or should we call them the Jan 6th Party?) . In response, parents in Fairfax formed 4Public Education to stand up and speak out for public education. Holly Hazard and Rosaura Conde (Executive team members of 4Public Education) will tell us how we can get involved to support our public schools.
We will end with a candidate spotlight on Josh Throneburg running in CD5.
Thursday, February 17 6:30 pm-8:00 pm 
Join Supervisor Kenny Boddye and supporters for a *virtual* celebratory fundraiser in honor of his 35th birthday with special guest Jennifer Carroll Foy! Come catch up with Kenny, Jennifer, and supporters in a casual atmosphere as we celebrate our successes, reflect on the work to be done ahead, and wish Kenny a happy birthday!
Coffee with Karl w/ MSNBC legal analyst Glenn Kirschner
We will celebrate FCPS Board Member Karl Frisch's birthday with a special Zoom event featuring MSNBC Legal Analyst Glenn Kirschner. They will take your questions about President Biden's U.S. Supreme Court vacancy, January 6th Commission, and whatever else you want to discuss.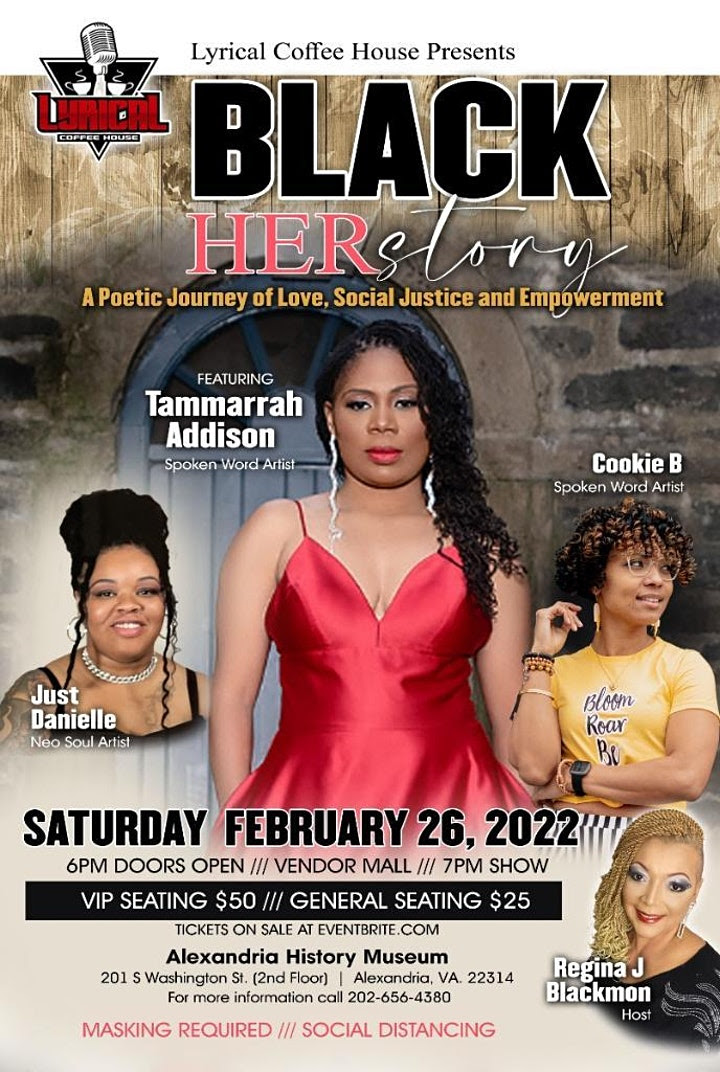 Tammarrah Addison Black HERstory
Alexandria History Museum at the Lyceum Join Tammarrah others as they take you on a poetic journey of poems and songs about AGAPE Love, Empowerment and Social Justice told and hosted by women. 
Enjoy We are Here for the Long Game as launched at the Friday Power Lunch.
A PDDC Dinner Discussion: A Local Black Family's Journey from Mount Vernon Enslavement to Today.
Sunday February 20, 7-8:30 PM
Virtual The Quanders – Since 1684, this is an American history story, written from an African American perspective, featuring examples of faith, strength, focus, character, and triumph emerging from and beyond a series of imposed stumbling blocks. As well, the author acknowledges the contributions of those who came before and builds upon their achievements and successes to the benefit of future generations. While most Americans respect our nation and its Founding Fathers who made it a reality, the Quander story expands the scope of that recognition by painting smaller parallel stories addressing what else was ongoing, i.e., incidences, events, setbacks, the cumulative effect of which helped us, as people of African descent, to hold our heads just as high as other communities. Indeed, we too shared in the building of this great nation and in seeking to fulfill the American Dream.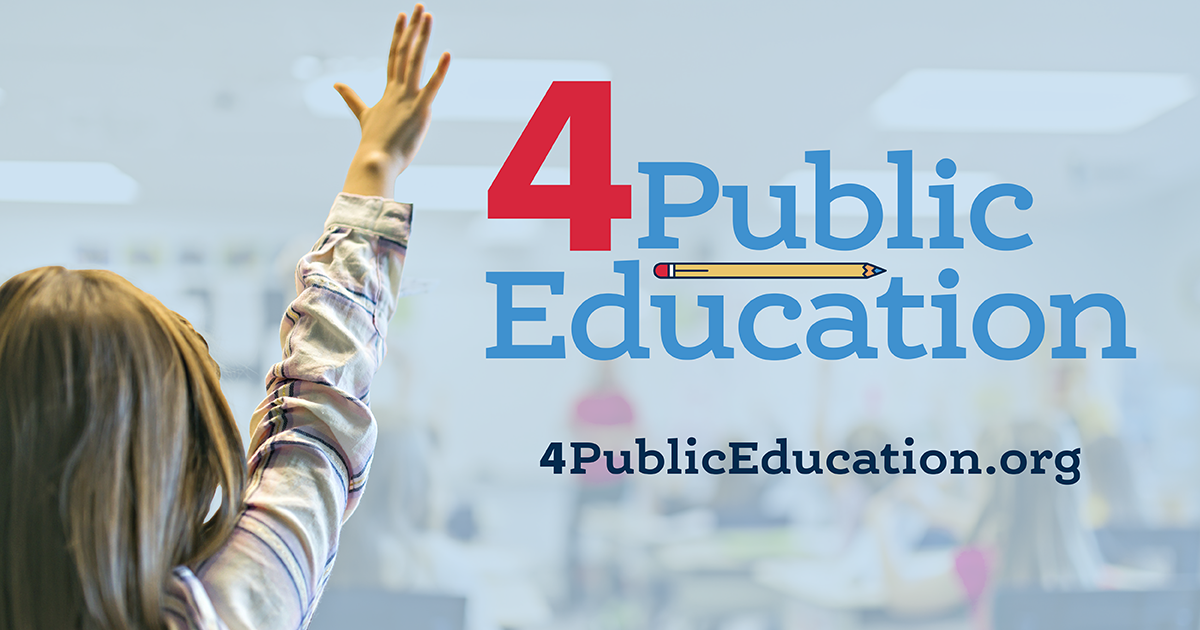 Exciting Launch of 4Public Education! 
New group in Fairfax standing up for Public Education! 
Holly Hazard – Fairfax School Board Meeting
#Champions4PE @4publicedva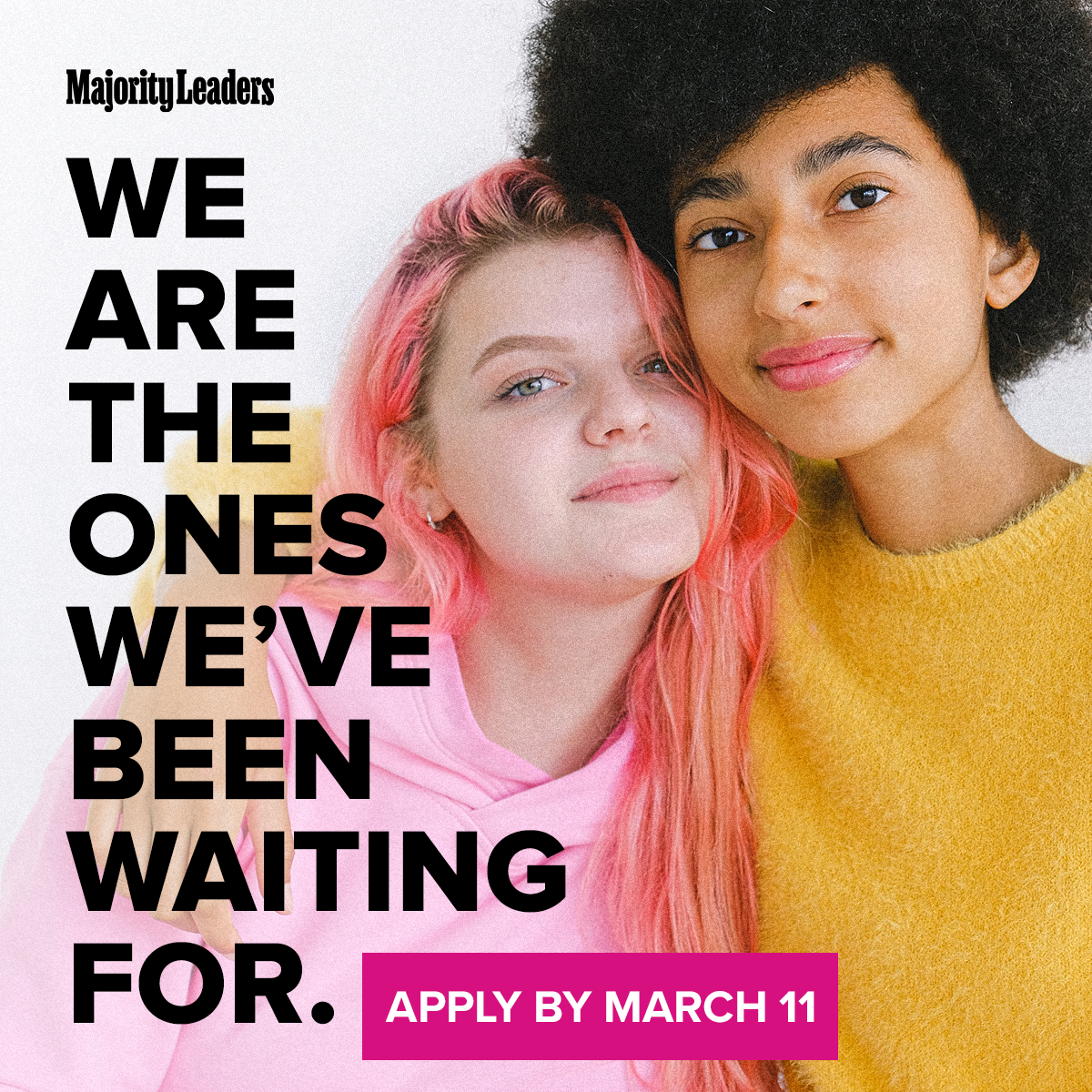 The Supermajority Education Fund Majority Leaders program is back; apply by March 11 
Over a seven week program, attendees take the next steps to grow their skills in leadership, build connections with women and nonbinary people across the country, and learn from leaders in the movement for gender and racial equity.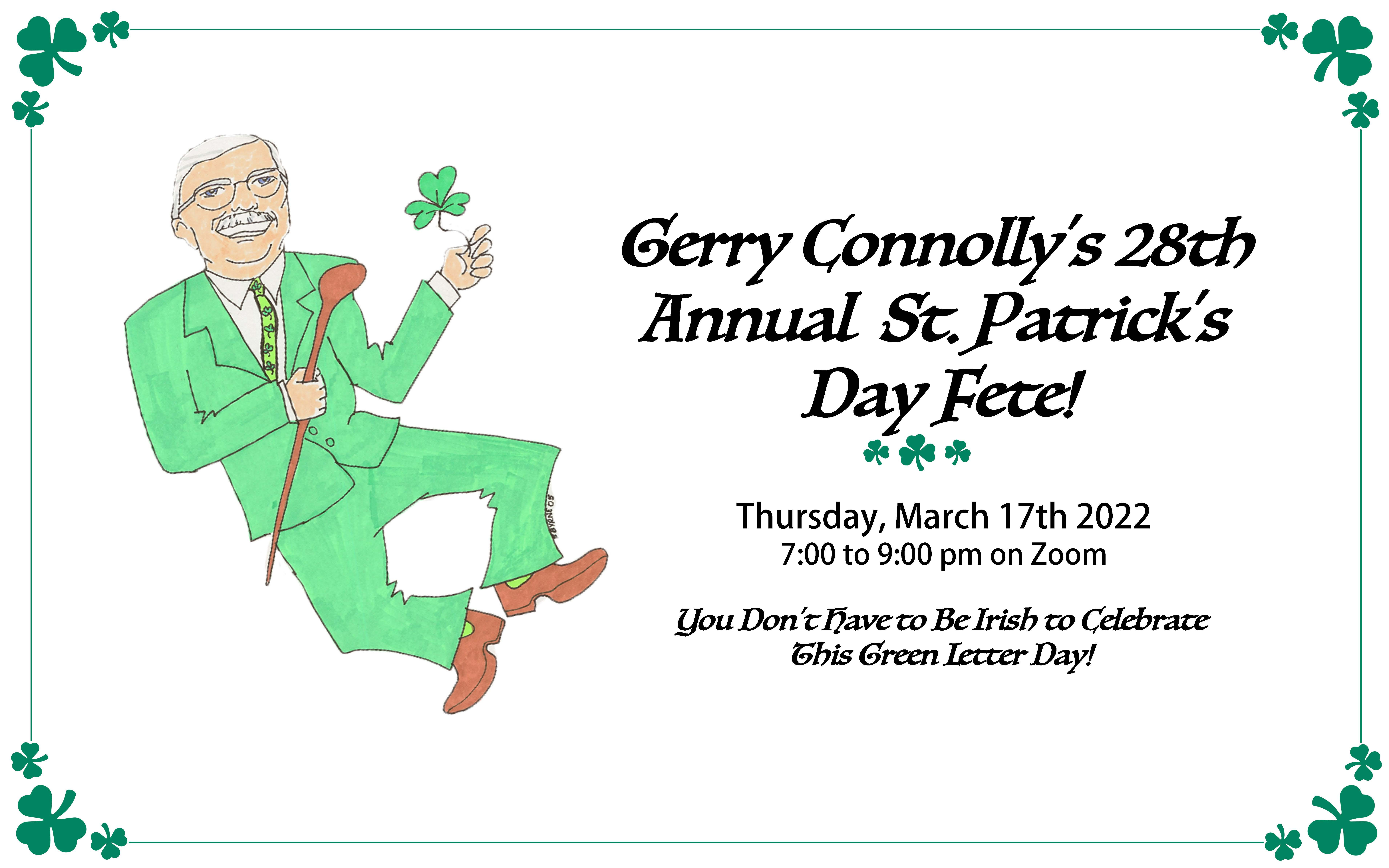 Congressman Connolly's 28th Annual St. Patrick's Day Fete!
Thursday, March 17th, 7:00 – 9:00 PM
Please join Congressman Connolly and our special guests for a virtual St. Patrick's Day celebration! While we still may not be able to gather together in person, we can still celebrate the Holiest Day of the year with Irish music and fare, and with speeches from elected officials and friends.
Saturday, March 26th9:30 am – 3:00 pm
43460 Loudoun Reserve Dr, Ashburn Because knowledge is the first step in fighting for equality and justice for all. Join community organizers, leaders, activists, politicians, writers, and YOU! The Summit will consist of Keynote Address by author, Amy Reed.
Voting Panel with: Krysta Jones, Senator Boysko, and Jennifer Carroll Foy.
Breakout Sessions with: Network NOVA, Moms Demand Action, Loudoun4All, Safe Space NOVA, Whole Woman's HealthAlliance and others.
Lunch There is NO CHARGE to attend the summit. In lieu of a registration fee, participants are asked to bring a donation for BRAWS or donate to The Future is Female Scholarship Fund. Bring cash and change if you want to buy raffle tickets!
---
DemCast is an advocacy-based 501(c)4 nonprofit. We have made the decision to build a media site free of outside influence. There are no ads. We do not get paid for clicks. If you appreciate our content, please consider a small monthly donation.
---