No rest for the weary with much to do for democracy and truth this week. Top of the list is to please sign the petition demanding the Biden Department of Justice immediately address the overstepping opinion of Trump and advance the ERA. This petition will be handed to Biden on January 27. Also, don't miss our Friday Power Lunch this week which will go into detail about the progress.
If you missed honoring Martin Luther King, Jr by writing to your US Senators to support Voting Rights, please take a moment to take action and share with others outside of Virginia.
If you have advocacy efforts to share, please forward! Thank you.
Onward warriors,
Stair
Sign the Petition and Attend the Rally
When Virginia became the 38th state to ratify the ERA, all constitutional requirements for the ERA to become the 28th Amendment to the U.S. Constitution were satisfied. Yet, the ERA has not been published by the Archivist, who has an administrative duty to publish the amendment, which would add it to the Constitution, but is deferring to an opinion issued by the Trump administration.
That is why, in order to advance the ERA ratification, promote equality, and prevent the denial of equal rights on account of sex, we are calling on the Biden Administration to withdraw the far-stepping opinion memo from Trump and then Attorney General Barr.
Please sign the Petition, which will be presented at the January 27th Rally: 
Rally for Equality
January 27, 2022
12 Noon ET at the White House
RiseUp4ERA
On the 2-year anniversary of the final ratifying state for the Equal Rights Amendment – Virginia – join the ERA Coalition to rally in Washington, D.C. for a more just future for ALL!
12 Noon – Rally at the White House (also livestreamed)
1:30 pm ET – Delegation of volunteers marches to Department of Justice
2:30 pm ET – Delivery of petition signatures to the Department of Justice
Let them know you are coming here.
The Virginia Grassroots Coalition has been busy with their legislative agenda and the Priority Bill's letter for the General Assembly Session to go out this week.
If you are interested in joining one of the working groups, please email Luisa to join: luisaboyarski@gmail.com
• Climate and Clean Energy
• Gas and Pipelines
• Gun Violence Prevention
• Education
• Messaging
• Healthcare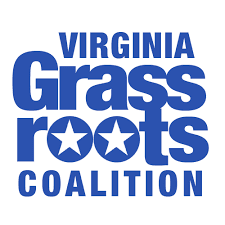 Please let us know where you are on the Power Map​ for advocacy purposes.  Save the date for the February 6, 4pm monthly meeting.
Tell our Dem Senators to block SB20 that would end protections for transgender students. Send email to Dem members of Senate Education and Health Committee with this easy one click
"The 1902 Virginia constitution was purposefully created to keep Black people from the ballot box….Lawmakers can bring us a step closer to righting this wrong by voting a second time to pass a constitutional amendment guaranteeing the right to vote for all Virginians 18 and over who are not serving time for a felony conviction."
Join the Virginia ACLU and write your state senator urging them to support this critical amendment, SJ1, patron Senator Mamie Locke. Easy one click.
Join the Center for Common Ground to encourage a Yes on HB130, HB416, HB605, HJR72 – The Right to Vote &
Yes on SB130 – The Right to Vote and SJ1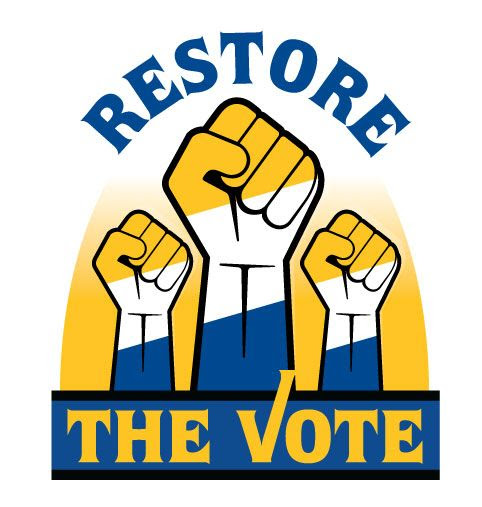 Tell Your Virginia Legislators – Vote Yes for Restoration of Rights – one click here
Red, Wine and Blue will be co-moderating a conversation between United States Surgeon General Viveck Murthy and parents on Tuesday, January 18, at 7 pm Eastern. This is going to be an honest conversation that gets real about the challenges we're all facing and provides concrete, practical info and advice. Please RSVP on the White House website here.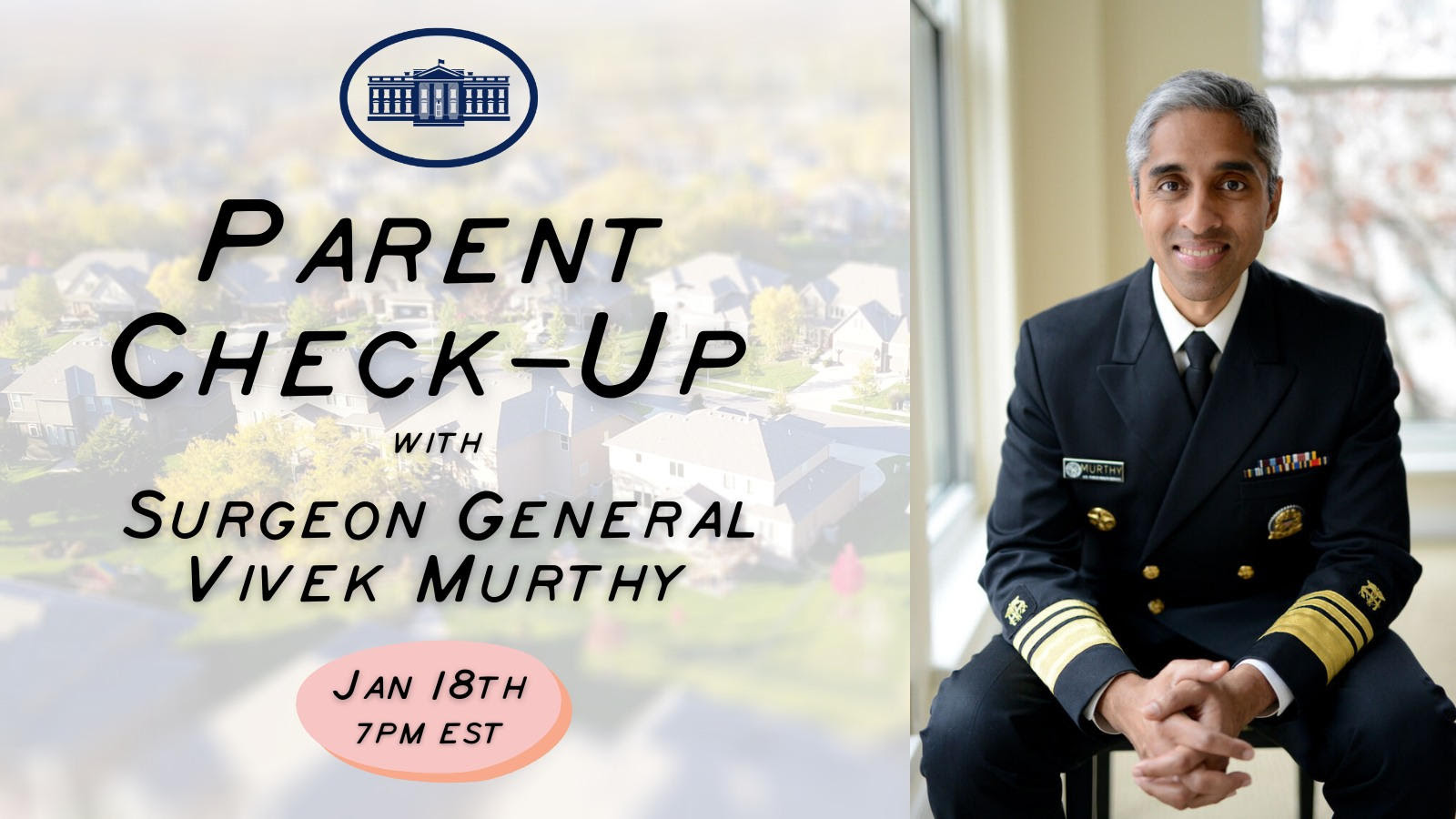 Virginians for Fair Energy's Virtual Lobby Training
Thursday, January 20, 2022
6 pm ET Virtual
During the 90 minutes, hear from legislators and experts about the critical energy reform issues at stake this legislative session: reining in the costs of electricity, fighting corruption in state politics, and ensuring a fair and just path forward to clean energy

Register here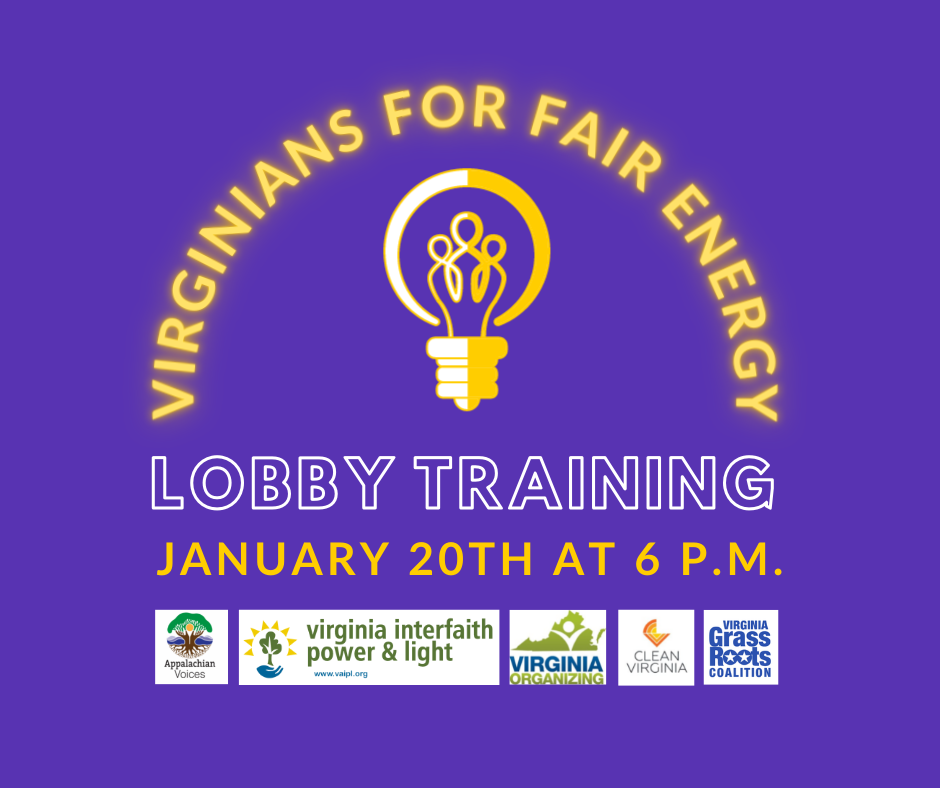 Fox Free TV
January 20, 8pm ET Virtual
For helpful hints on how to get Fox-News-Free Fios TV and Fox-News-Free Spectrum TV, please join Julie Greenberg on Jan. 20th, 8-8:30 pm ET.  Sign up here.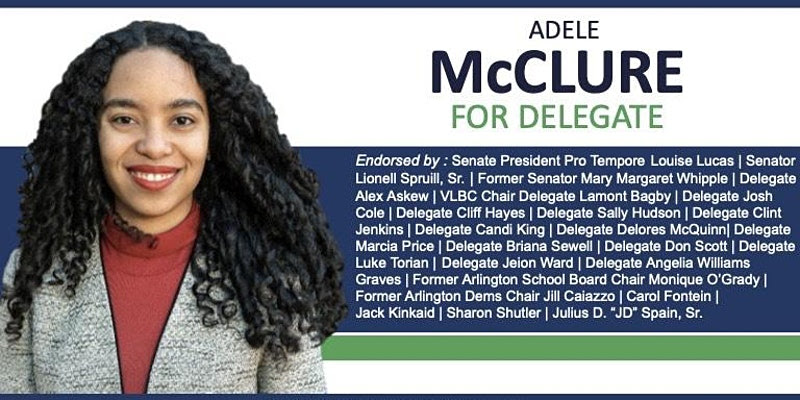 Virtual Meet and Greet with Adele McClure, Candidate for the new HD2
Sunday, January 30, 20225:00pm – 6:00pm ET
RSVP here
We're excited to introduce you to Adele McClure who will be running in the new House of Delegates' District 2 which includes a large portion of Arlington. While Adele looks young, her resume would have you believe she's easily 100 years old. Clearly Forbes was impressed and included her on its "30 under 30" list for 2019. Currently, Adele is the Executive Director for the Virginia Legislative Black Caucus. Prior to that, she was the policy director for Lt. Governor Justin Fairfax until she resigned in protest after sexual assault allegations. Join Luisa Boyarski, Stair Calhoun and Sharon Shutler for a meet and greet with Adele
---
DemCast is an advocacy-based 501(c)4 nonprofit. We have made the decision to build a media site free of outside influence. There are no ads. We do not get paid for clicks. If you appreciate our content, please consider a small monthly donation.
---