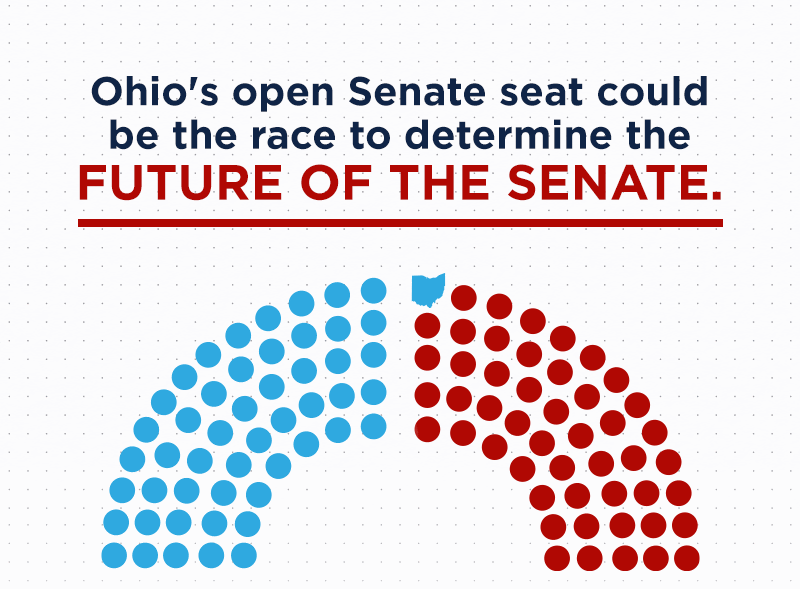 ---
What They're Saying: GOP #OHSEN Primary Chaotic, Expensive and Extreme
Columbus, OH — It may be a new year, but the Ohio Republican U.S. Senate primary has found a way to be even more chaotic, expensive and extreme.
An expensive primary with well-funded candidates could mean a long, protracted primary fight that forces candidates to extreme positions and hobbles the eventual Republican nominee. Without positive records to run on for working families, the Republican U.S. Senate primary is already being called "Ohio's ugliest ever," and Fox News said the race was "fast becoming the most expensive and ugly GOP Senate contest" in the 2022 midterms.
Here's what they are saying:
CHAOTIC:
NBC News' Henry Gomez: "It's a wild ride here in Ohio and the airwaves are already jam-packed."
Vice Chairman Of The Ohio Republican Party Bryan Williams: "They're trying to raise—the high dollar donations for the Republican candidates are not coming through as coordinated as they are on the Democratic side with a crowded field of 8 or more candidates on the Republican side. It's not clear and large dollar donors don't want to just invest in everybody or pick somebody who's not going to win. They want a little bit clearer of a picture. So I think they're kind of sitting on their donations."
Fox News' Paul Steinhauser: "…one of the most crowded and combustible GOP Senate primaries in the country."
EXPENSIVE:
EXTREME:
Cleveland.com: The Republican primary "will continue its cavalcade of intemperate, cruel, ill-judged, narrow-minded and explosive rhetoric designed to divide not unite."
Associated Press: "Barbara Comstock, a Trump critic and former GOP congresswoman from Virginia, warned Republicans risked nominating fringe candidates who would go on to lose in the general. 'Republicans feel like they're going to win no matter who's on the ticket. And I don't agree with that thesis,' she said, pointing to Ohio, where Senate candidates have been trying to desperately out-Trump one another. 'I think you really are taking a chance in blowing reliable races.'"
---
DemCast is an advocacy-based 501(c)4 nonprofit. We have made the decision to build a media site free of outside influence. There are no ads. We do not get paid for clicks. If you appreciate our content, please consider a small monthly donation.
---