WHAT'S UP THIS WEEK?

VIRGINIA VOTING
JAN 6 ACCOUNTABILITY
JOIN US AT MPD (& puppies)
1. THE LAST WEEK OF VIRGINIA'S ELECTION
Polls are very close in Virginia, and Glenn Youngkin is showing daily how he is a Trump clone. He is closing his campaign by bragging about how he supports banning books, such as Toni Morrison's Beloved. He's also pulled out the anti-Jewish BS about George Soros paying activists. We need to take advantage of his racist and anti-Jewish unforced errors to drive home the message that Youngin is a Trumper who would ban books, ban mask mandates, ban abortion rights, and generally turn Virginia back decades.
TLDR: Youngkin is an extreme Trump-like figure who wants to ban pulitzer prize winning books. Focus on suburban parents who want to keep their kids safe and not have their education dictated by racists.
Sample Messages:
"Don't Texas Virginia. Youngkin wants to institute racist bans on books, bans on mask mandates, and bans on abortion. We need vote for Terry for the sake of our kids." #DontTexasVirginia #KeepVABlue
"Time is running out to vote early. Stop paying attention to the polls and work like we're three points down. Tell all your friends to get out and be voters!"#DontTexasVirginia #KeepVABlue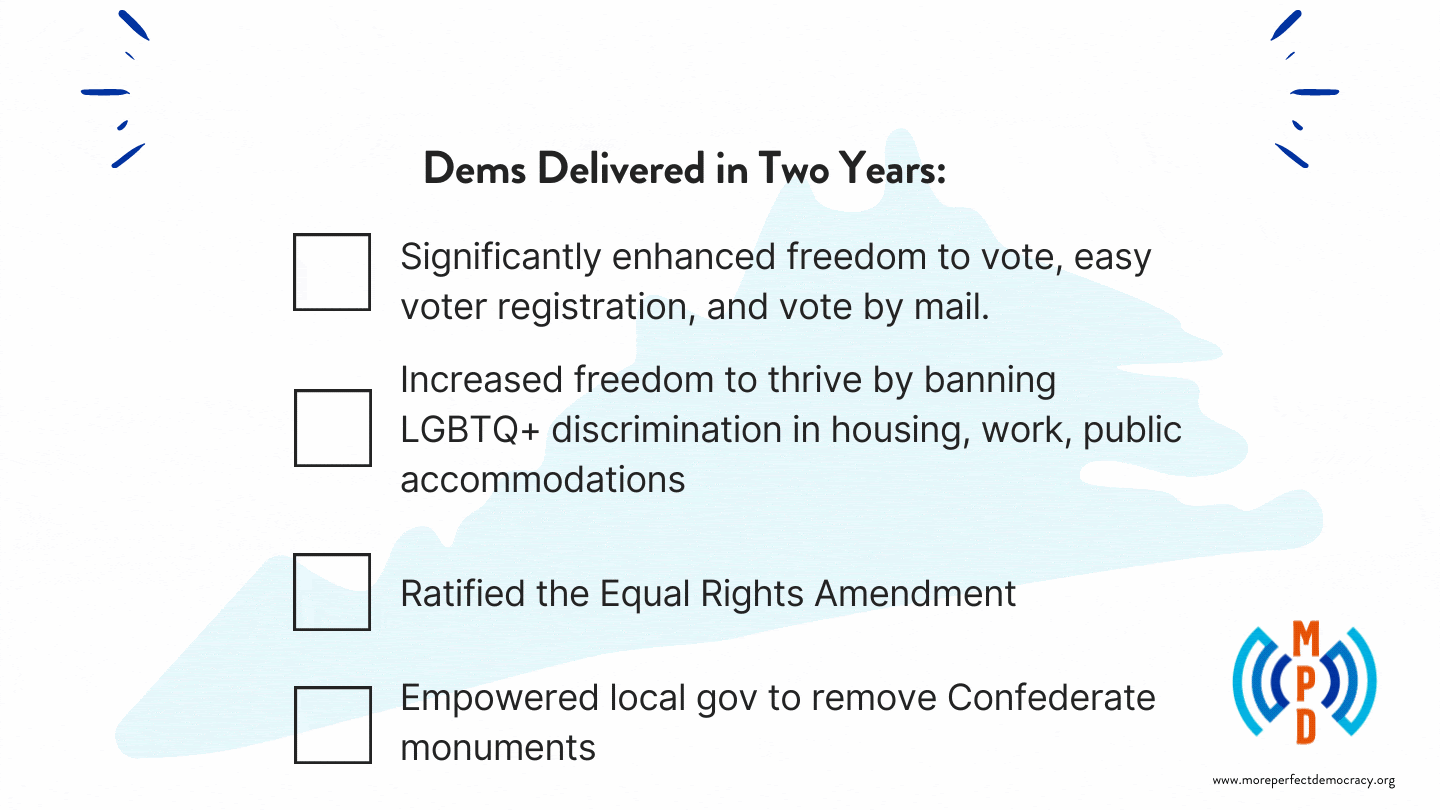 JANUARY 6 TERRORIST ATTACK PLANNED WITH HELP FROM MEMBERS OF CONGRESS AND TRUMP ADMIN
Rolling Stone this week released a bombshell article, not only telling us that the Jan 6 insurrection/terror attack included help from Congresspeople (which we suspected), but added receipts and the identities of the Members who were involved in the planning: Marjorie Taylor Greene (R-GA), Paul Gosar (R-AZ), Lauren Boebert (R-CO); Mo Brooks (R-AL); Madison Cawthorn (R-NC); Andy Biggs (R-AZ); Louie Gohmert (R-TX).
TLDR: The January 6 insurrection was an inside job (which we knew), and we need to keep the pressure on Congress and the DOJ to hold the planners (and not just the grunts) responsible for the attack on our Citadel of Democracy.
Sample Messages: 
The January 6 attacks were planned and executed with help from Republican lawmakers. We must hold them accountable!
If we don't hold accountable those responsible for the Jan 6 coup attempt, we write a blank check for them to do it again, successfully next time.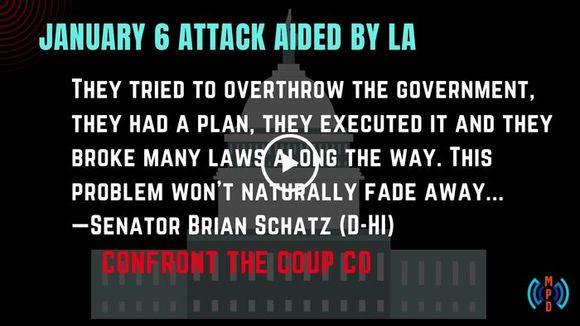 PLEASE JOIN US AT MORE PERFECT DEMOCRACY TO CHANGE THE NARRATIVE, DEFEND DEMOCRACY, AND CALL OUT THE BAD ACTORS
More Perfect Democracy wants YOU to join us, with whatever skills you have, to grow our organization to defend democracy. We are looking for creatives, amplifiers, admin, fundraisers, and anyone else who wants to move the needle. Here are a few pieces of content you can share.
---
DemCast is an advocacy-based 501(c)4 nonprofit. We have made the decision to build a media site free of outside influence. There are no ads. We do not get paid for clicks. If you appreciate our content, please consider a small monthly donation.
---