The purpose of these Tuesday Tidbits is to push actions forward that cannot wait for Thursday's BADASS Briefing and/or to give them a little extra attention. More information on these tidbits is included:
Governor Debate Watch Party & Rally – TONIGHT
Candidates of the week and twitter storms
Prepare to march on October 2, for reproductive and fundamental rights.
If you have an action item for an upcoming Tuesday Tidbit, please let me know.
Sincerely, Stair
---
Support Terry McAuliff in the Governor's Debate RALLY, WATCH PARTY, & FRIENDBACK
Join the rally outside the debate at 6pm – Signs and enthusiasm will be available – meet at 4915 E Campus Drive, Alexandria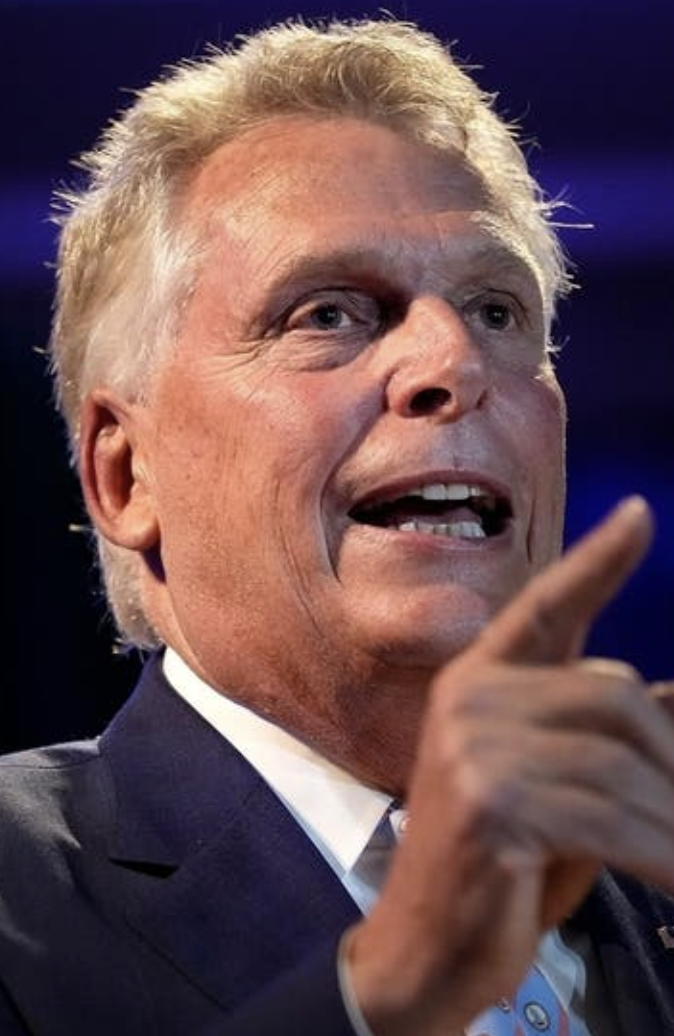 Debate Watch Party & Relational Friendbank!Register here for the Zoom link:
We will kick things off at 6:00 pm with a "Keep Virginia Blue" Grassroots Briefing on how we can work together in getting out the vote from now through Election Day, November 2nd.
Hear from Will Rumford, the Virginia Turnout Project's manager for relational outreach. Will is going to discuss the statewide relational organizing program and share how you can mobilize your friends and communities to take action with us!
The debate will begin at 7:00 pm, and will be broadcast on NBC4 and streamed on nbcwashington.com and the NBC4 news app. We will watch together and encourage everyone to reach out to their friends online with hashtags: #KeepVirginiaBlue #KeepVABlue #DemocratsDeliver
** We will close out the evening at 8:00 pm with a Relational Friendbank where we will learn how to use the Reach app to get our networks ready to vote as part of the DNC's "National Voter Registration Day"!** Do not miss this part, please!
---
Candidates of the Week: Dan Helmer & Briana Sewell
This week's Spotlighted Candidates are Dan Helmer HD40 & Briana Sewell HD51.
Upcoming canvasses and phonebanks for Briana are here. Canvasses for Dan are here. – Tool Kits and info here: VirginiaGrassroots.org – Volunteer here.
Do your own thing through your channels and/or join the Twitter/Facebook Storm on Wednesday, noon. Register here.
Amplify Tweets with the Virginia Grassroots: If you are interested in being alerted by email or text the tweets from the storm, please sign up here.
Write Postcards!
Postcards4VA.com still has addresses for Briana and Dan!
And the BADASS Boutique has new postcards.
Virginians are Marching for Reproductive Rights!
Don't Texas Virginia -Oct 2, 2021 in DC10:30am
Join Network NOVA, the Feminist Majority, Virginia NOW and others on October 2, 2021 at the Women's March in DC. 
We will meet at the freedom fighter statute on the east end of Freedom Plaza – Pennsylvania Ave and 13th St at 10:30amWe will have Don't Texas Virginia – #KeepVABlue posters & more to give away.
Google sign up with the Virginia BADASS Brigade
Bans Off Our Bodies RVASaturday, Oct 2 10:30amDiversity Richmond. 1407 Sherwood Ave. Richmond VA 23220
Women's March for Reproductive RightsSaturday, Oct 2 12:00pmWoodstock. Las Trancas/Food Lion Parking LotWoodstock VA 22664
Peace Pentagon: Independence & Galax Pro-Choice MarchSaturday, Oct 2 11:00amPeace Pentagon. 88 Oracle WayIndependence VA
The Reproductive Rights MarchSaturday, Oct 2 1:00pmHenderson Lawn. College AvenueBlacksburg VA 24060
Women's March – Roanoke, VA. 2021Saturday, Oct 2 10:00amRiver's Edge Park (Open Space – South).310 Reserve Ave SWRoanoke VA 24014
Roanoke Women's MarchSaturday, Oct 2 1:00pmElemwood Park. 706 S Jefferson StRoanoke VA 24011
Reproductive Freedom MarchSaturday, Oct 2 12:00pmMonument terrace. 313 9th st.Lynchburg VA 24504
---
DemCast is an advocacy-based 501(c)4 nonprofit. We have made the decision to build a media site free of outside influence. There are no ads. We do not get paid for clicks. If you appreciate our content, please consider a small monthly donation.
---