In the weeks following 9/11, I decided to journal some of what happened on that day. I recently came across my notes, and rereading them all these years later still brings chills.
I was teaching 7th grade. A colleague ran into my room, shaking, and said, "The World Trade Center was hit by a plane!" We had no iPhones or laptops or access to the outside world. I took my students into a friend's classroom and we sat around her radio, listening as events unfolded.
We later walked down the third-floor hall where we could see the towers from our building, and we watched as smoke filled the air. I saw a friend pacing back and forth, crying because she couldn't reach her sister who worked in One World Trade Center.
A friend and I walked outside. The debris from the building engulfed us, leaving a gritty feeling in our mouths, as if you could taste the horror of the day's events. We hugged in silence, unable to comprehend what was happening.
You all know how this story ends.
Twenty years. A whole generation of people who are now adults didn't live through that day. Tell your story. Share your pain and how you've healed. Teach this generation how the human spirit allows us to simultaneously be angry, compassionate, brave, and resilient. Honor the memories of those we lost. Never forget.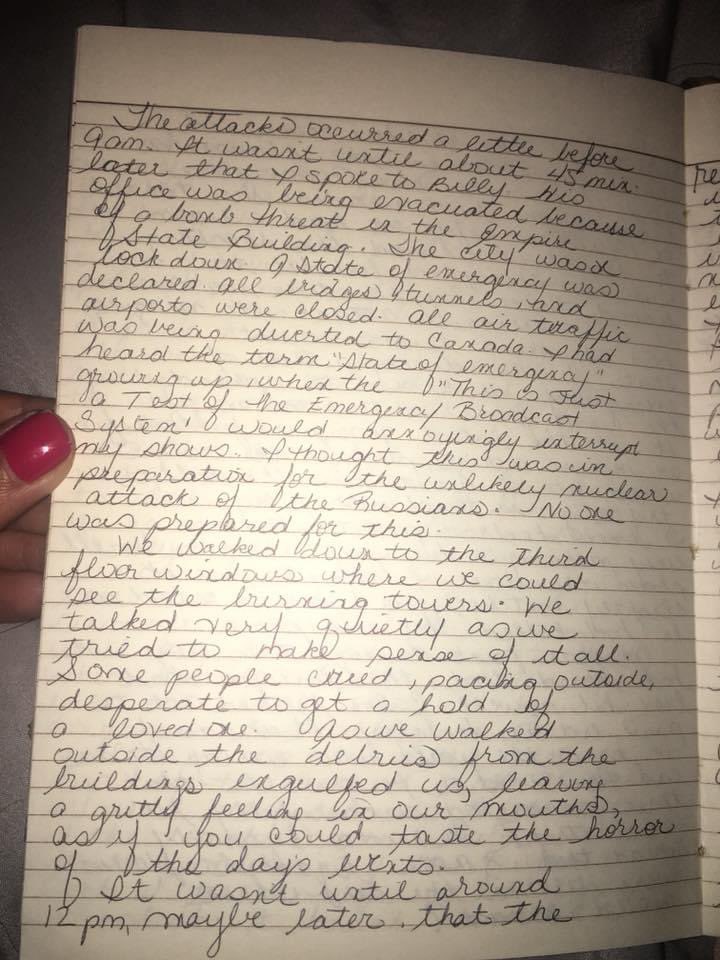 This article originally appeared as a Twitter thread.
---
DemCast is an advocacy-based 501(c)4 nonprofit. We have made the decision to build a media site free of outside influence. There are no ads. We do not get paid for clicks. If you appreciate our content, please consider a small monthly donation.
---