Pride means inclusion
LGBTQ people come in all shapes, sizes, and colors. In June, we celebrate Pride no matter our background. Use these GIFs to celebrate the community's diversity.
Jobs! Jobs! Jobs!
As the pandemic eases up in America, the recovery should be for everyone, not just the rich. Share these GIFs to fight for the American Jobs Plan.
Meet the Artist
Chibia Ulinwa


Voting rights are still under attack
410 anti-voter bills have been introduced in states around the US, but Congress can help protect voting rights everywhere. Use these GIFs and push them to pass the For the People Act.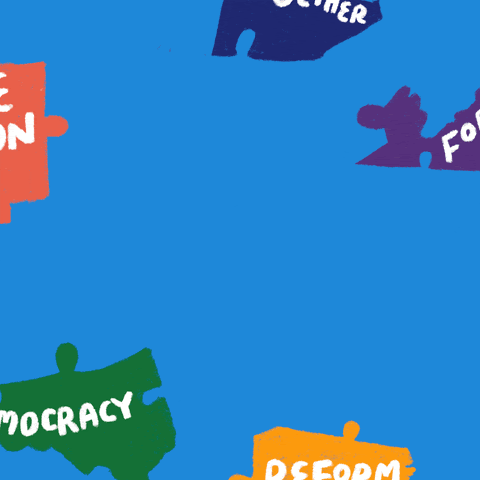 ---
DemCast is an advocacy-based 501(c)4 nonprofit. We have made the decision to build a media site free of outside influence. There are no ads. We do not get paid for clicks. If you appreciate our content, please consider a small monthly donation.
---