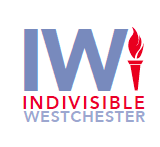 #BigTechIsBroken – Launch – Join Zoom (3/22 – 8-9PM EST)
Virtual Event + Quick action you can take immediately!#BigTechIsBroken is an initiative put together by a coalition of progressive groups to Educate –> Motivate –> Activate around the issue of Big Tech.
This Thursday, March 25th, the House Committee on Energy and Commerce will be holding a hearing on Misinformation and Disinformation on Online Systems with the Big Tech CEOs. Please take this opportunity to let your federal representative know that you are concerned about this issue – the letter writing campaign takes less than 5 minutes – https://www.bigtechisbroken.org/action 
The website — www.bigtechisbroken.org — provides an overview of Big Tech issues and legislative approaches. Disinformation experts and "inside the beltway" allies tell us that it is so important to get activists sounding the alarms with their representatives to let them know they are concerned about the power of Big Tech and the harms that it is doing to society. Addressing Big Tech will cover many Committees.
The purpose of BigTechIsBroken is to make that process easier. To learn more about the topic and #BigTechIsBroken, please join the Zoom 3/22 from 8-9pm EST here.
This Zoom is NOT required to make and/or promote this action.
#SpeakUpWestchesterWith hate crimes and bias incidents on the rise in the region, Westchester County has instituted the #SpeakUpWestchester campaign to encourage residents to come forward if they are a victim of – or a witness to – a hate crime or bias incident.
Attend a TrainingIn response to Anti-Asian/American and xenophobic harassment across the country, Hollaback! has partnered with Asian Americans Advancing Justice | AAJC to adapt our free bystander intervention training as well as offering a de-escalation training to meet this moment.
Click here to register for one of the virtual trainings – slots are filling up quickly!
End Solitary ConfinementThe NY state legislature passed the #Halt Solitary Confinement Act!
Use this Phone 2 Action Tool to call, email, and tweet at the Governor to urge him to sign the HALT Solitary Confinement Act: http://bit.ly/HALT-phone-action. 
Or call the governor directly at (518) 474-8390 using this sample script: I am a New Yorker and I urge you to sign the HALT Solitary Confinement Act into law immediately. Solitary confinement is torture. It causes immense suffering and devastating harm. It makes prisons, jails, and outside communities less safe. It is predominantly inflicted on Black and Latinx New Yorkers. It should have no place in New York State. The people of this state and the legislature have spoken. Sign HALT now to promote racial justice and human rights.
Sample tweet:  By passing #HALTsolitary, @NYSenate & @NYSA_Majority followed the will of the people and said NO to torture! @NYGovCuomo: Do the same by signing HALT into law immediately. Far too many lives have been destroyed, primarily those of Black and Brown New Yorkers. No more!
#FundExcludedWorkersThe New York State budget deadline on April 1st fast approaching, Democrats in the state legislature released budget proposals that would tax the wealthiest New Yorkers in order to close remaining gaps in state spending and to fund education and healthcare. Read more about those proposals here.
#FundExcludedWorkers aims to provide relief to those unable to receive federal or state aid.
New! The Yonkers Sanctuary Movement, along with Make the Road NYC, has organized and will be participating in a hunger strike to pressure the New York State legislature to establish the fund. The hunger strike takes place at the White Plains Presbyterian Church. Volunteers are needed to assist with everything from childcare to food donations to driving. If you are interested in supporting the strikers, sign up with this volunteer form.
Fight Voter Suppression
According to the Center for Common Ground, "There are currently 165 voter suppression bills that have been introduced in 28 state legislatures."
New! Demand Georgia corporations protect the freedom to vote and oppose voter suppression bills. Click here to sign a letter.
Click here to sign up to phone bank to help fight voter suppression in Georgia.
Click here to phone bank to help fight voter suppression in Arizona.
Email IWPostcarding@gmail.com to send postcards to voters of color who have been kicked off the voter rolls in Virginia. This effort is via Reclaim Our Vote in advance of the June primary.
#FilibusterFridaysGetting rid of the filibuster, which has long stood in the way of racial progress, is the best way to pass federal legislation that's needed to end the GOP assault on voting rights.
Read Indivisible's primer on eliminating the filibuster.
Join activists across the country in support of #FilibusterFridays by messaging electeds via social media each Friday about why ending the filibuster matters! 
COVID ResourcesNew York State has a website which allows you to determine if you are eligible for the COVID vaccine.
View the Westchester County COVID dashboard here. 
The NYS COVID vaccination hotline is (833) NYS-4 VAX; (833) 697-4829. 
---
DemCast is an advocacy-based 501(c)4 nonprofit. We have made the decision to build a media site free of outside influence. There are no ads. We do not get paid for clicks. If you appreciate our content, please consider a small monthly donation.
---