March 18, 2021WORLDS SAVED: 1TOTAL PROGRESSIVES REGISTERED: 30,118
TOTAL VOTERS REACHED: over 15,000,000
DAYS UNTIL TEXAS MAYORAL ELECTIONS: 44
DAYS UNTIL 2022 MIDTERM ELECTION: 599
REGISTERDONATE!
Yesterday, Senator Reverend Raphael Warnock rose in the Senate to deliver an historic maiden speech – a righteous, urgent, stunningly powerful defense of voting rights. He argued the survival of our democracy itself depends on the Senate passing the For the People Act and the John Lewis Voting Rights Advancement Act. With zero Republicans supporting these bills, we will need all 50 of our Senate Democrats, but first: we will need to reform the filibuster. Here, Senator Warnock's argument is as simple as it is devastating: "It is a contradiction to say we must protect minority rights in the Senate while refusing to protect minority rights in the society." Later, Senator Warnock intoned, "A vote is a kind of prayer… for the kind of world we desire for ourselves and for our children. And our prayers are stronger when we pray together." What profound beauty and truth. Thank you for that sermon of democracy, Senator Warnock. We are honored to be part of the choir. Below, you'll find opportunities to lobby our senators to reform the filibuster, and to pass these two crucial bills, as well as new voter registration phone banks into AZ and PA. Also, postcarding campaigns to register Democrats in key states and districts in TX, PA, and now CO-03 (to fire Lauren Boebert)! Let our activism be both our prayers… and the answer to our prayers. Amen!
HERE WE GO: SAVE THE HOUSE!
It's conventional wisdom that the party that wins the White House (Democrats, baby!) loses seats in the House in the following midterm (boo). But here at Field Team 6, we eat conventional wisdom for breakfast. And we're going to break this bummer of a trend in 2022 by holding onto the House! How? Well, it starts by reclaiming the seats that flipped from blue to red (heartbreaking!) in 2020. We're looking to raise enough money to do three things in each of our target districts: Buy the data for every unregistered likely Dem we can findSet up phone banks to register themStand up postcarding campaigns to do the same You can support these vital efforts by picking one (or all) of our selected districts and giving today! Here's a look at our first three: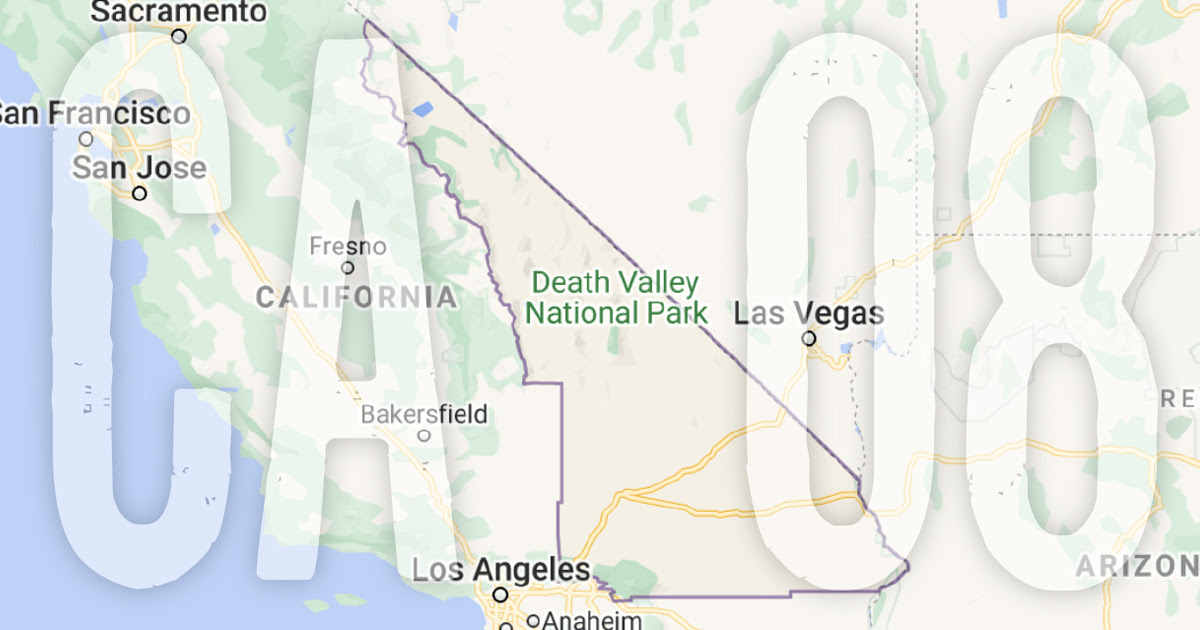 Donate to Flip CA-21 Blue!CA-21 flipped blue back in 2018 with Democrat TJ Cox unseating Republican David Valadao. In 2020, it flipped back to Valadao by a slim margin. He promptly rewarded his constituents by voting against the American Rescue Plan, the vital COVID relief and economic stimulus bill. This bill will help all Americans and is a literal lifesaver for the poorest, a fact David should be aware of since his district has a poverty rate of 23.4%. But he'd rather play politics than help them. Fine, David, we'll play… by flipping you out for good.
Donate to Flip C0-03 Blue!So… this district has been held by a Republican since 2010. But before that, it was anybody's game. And today, the person representing the people CO-03 is none other than Lauren Boebert. Yes, the gun-toting, sedition-loving Republican congresswoman who gives Marjorie Taylor Greene a run for her money when it comes to being The Absolute Worst. Let's do the country – and Coloradans – a favor by kicking her out of the halls of power in 2022.
POSTCARD LAUNCH UPDATELast Sunday nearly 200 people attended our inaugural postcarding party! But if you missed it, worry not… because we're gonna keep partyingevery Saturday from 1-2p PT starting this weekend. RSVP HERE to join! And if you'd prefer to postcard solo, CLICK HERE to get started anytime. The priority campaigns remain the Texas mayoral elections in Fort Worth and Arlington plus the TX-06 special election (and remember, the deadline for those is March 22… aka this coming Monday!). But next up, we're targeting Berks, Center, Lehigh, and Monroe counties in the great state of Pennsylvania and… drumroll… CO-03, home of the disgraceful and soon-to-be-former Representative Lauren Boebert! Need to order some postcards so you can get started? Check out our amazing Shepard Fairey-designed options HERE!
FLIP FORT WORTH PHONE BANKSTOP PRIORITY!Register Dems in this key flippable mayoral race on May 1 – help us flip Fort Worth!Every Dem we register here helps us flip Texas House seatsand boot anti-masker Gov. Greg Abbott in 2022! CALL AZ VOTERS TO GET SENATOR SINEMATO REFORM THE FILIBUSTERTo preserve our democracy, we must reform the filibuster and pass theFor the People Act and the John Lewis Voting Rights Act.Senator Sinema is publicly opposed to filibuster reform.Get her constituents to persuade her otherwise! ADOPT-A-TRAITOR PHONE BANKSRegister Dems in districts whose representatives supportedoverturning the Biden/Harris election victory, and flip those seats blue!We're targeting traitors in California, Florida, North Carolina, and Texas! FLIP A "TRIPLE WORD SCORE" STATERegister Dems in the 8 most important states to Save the Senate and the House.We're currently rolling out brand-new phone banks into AZ and PA! POSTCARDINGRegister Dems via postcard in the most flippable districtsand write with friends at our weekly postcarding party! Click VOLUNTEER OPS below to get details and sign up!
EVENTS
TODAY, MARCH 18:REGISTER VOTERS IN CA-25We successfully flipped CA-25 Blue in 2018, but lost the district by just 333 votes in 2020. In 2022, we're determined to take back the district — so the work must start now. We're working in partnership with Grassroots Democrats HQ, Santa Clarita Valley Democrats, Democratic Club of the High Desert, and Antelope Valley Indivisible to call people who haven't registered to vote yet and ask them to register now! Voter turnout and registration are how Democrats win. Our first phone bank is tonight, Thursday, March 18 at 4p PT and we'll have Thursday/Saturday phone banks for the rest of the month. Click HERE for more info and join us to register voters and help Defend the Blue by expanding our House majority in 2022!
SATURDAY, MARCH 20: OUR REVOLUTION DAY OF ACTIONOn Saturday March 20 at 9:00a PT, please join us for a National Day of Action to move forward the critical "For The People Act" and protect voting rights. We all know what's standing in the way of this vital legislation: a Republican filibuster in the Senate. This training will inform participants how to effectively contact Senators regarding the For The People Act and the John Lewis Voting Rights Advancement Act and urge them to ditch this archaic and anti-democratic procedural rule that has been used hundreds of times to stonewall progress, especially in the area of civil rights. Let's push the Senate to become a chamber of compassion and progress, not one of regression and repression. Whether you're new to the art of lobbying members of Congress or a savvy veteran, you can learn something new about tactics, messaging and how best to amplify this important campaign – sign up HERE.
SUNDAY, MARCH 21:FLIP MIKE GARCIA – CA 25SUNDAY! SUNDAY! SUNDAY! Starting Sunday March 21 from 2 – 4p PT and continuing every Sunday through June at that same time, you can join Field Team 6 in calling eligible voters (likely Dems) in California's 25th district! You'll be targeting Mike Garcia, a traitorous Republican who voted to overturn the Biden election results. You'll be reaching out to get people registered as Democrats, or signed up to vote from home (vote by mail) if they're already registered. This is a critical race and part of our ongoing Adopt-a-Traitor campaign. We lost in 2020 by just 333 votes… we can get much more than that back with your help. Join the fun HERE!
MONDAY, MARCH 22 and THURSDAY, MARCH 25: REGISTER DEMS IN PA & AZJoin us this Monday, March 22 at 3:00p PT as we call eligible voters in Pennsylvania… and again on Thursday, March 25 at 6:00p PT as we do the same in Arizona! Our goals are to flip retiring Republican Pat Toomey's seat Blue, make sure astronaut hero Mark Kelly's Senate seat stays Blue, and make a big impact on House and local races all the way down the ballot by registering as many Democrats as we can. This is an ongoing phone bank every Monday and Thursday. RSVP and find out more HERE!
JOIN THE FIELD TEAM 6 SPANISH LANGUAGE TEAM!Comfortable translating phone/text bank scripts or Voterizer updates from English to Spanish? Want to help phone bank en Español? We need your help! And you don't have to be perfect. Únete a nosotros! Join us HERE.
BUT WAIT, THERE'S MORE!
JOIN THE 24/7/365 CLUB!At Field Team 6, we work 24 hours a day, 7 days a week, 365 days a year to mint the new Democrats who will help protect our House and Senate majorities in 2022. The work never stops – and you can support it by joining the 24/7/365 club! Getting in is easy: all you have to do is pledge a monthly donation of $24.07 (or more!), which we'll use to continue launching the text bank, phone bank, email, targeted ad, and postcarding efforts that keep the new Dem registrations rolling in. 24/7/365… it's the hottest club in town. JOIN TODAY!
YOU CAN HELP STOP VOTER SUPPRESSION TODAY!Click HERE to watch a new video from Brave New Films/Declaration for American Democracy about the hundreds of voter suppression bills Republicans are trying to pass right now and how you can stop them by urging your representatives to support S.1, the For the People Act, and the John Lewis Voting Rights Advancement Act. Our friends at Common Cause – plus a whole host of pro-democracy organizations – are petitioning the U.S. Senate to (finally) end the filibuster. You know, that undemocratic relic of slavery and Jim Crow that has been continually abused by the minority to block the will of the voters! You can sign the petition HERE. And call your senators! Especially if you live in CA, ME, WV, or AZ !
MERCH MERCH MERCH!Love Voterizer enough to wear it? Then check out our two new designs, fresh off the merch presses and now available in our FT6 store! The best part is on the back: we've included a QR code so you can register new voters on the spot by sending them to Voterizer – all they'll need is a smartphone and for you to turn your back. Spice up your occasional forays into the outside world with a little pinch of voter registration. CLICK HERE to start shopping!
---
DemCast is an advocacy-based 501(c)4 nonprofit. We have made the decision to build a media site free of outside influence. There are no ads. We do not get paid for clicks. If you appreciate our content, please consider a small monthly donation.
---