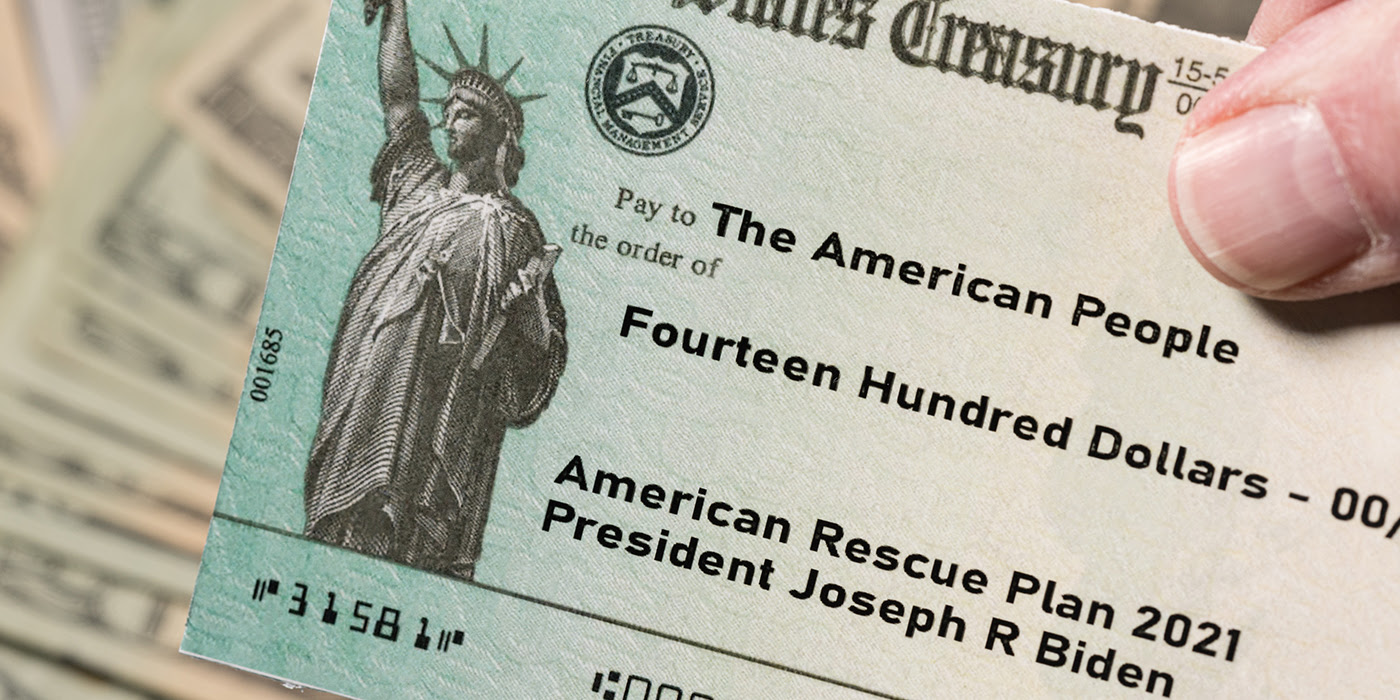 COVID-19 Aid
The American Rescue Plan, President Biden's $1.9 trillion relief package signed into law last week, offers much needed aid to struggling Americans. Shamefully, not one Republican, in either the House or Senate, voted for the legislation, which was supported by 70% of Americans.
Sign up for Senate Majority Leader Chuck Schumer's American Rescue Plan webinar for NYS Indivisibles on Tuesday, March 16th at 8pm. 
Submit your questions during registration and be sure to save the Zoom link.
Click here for a Facebook Live on Monday, March 15th at 5:30PM with Rep. Mondaire Jones about the ARP.
State Budget Woes
The federal relief plan directs $23.8 billion to New York State. With the New York State budget deadline on April 1st fast approaching, Democrats in the state legislature released budget proposals that would tax the wealthiest New Yorkers in order to close remaining gaps in state spending and to fund education and healthcare. Read more about those proposals here.
End Solitary Confinement
The HALT Solitary Confinement Act ends solitary confinement and creates more humane and effective alternatives. HALT has majority support in both houses of the New York State legislature, and now is the time for the legislature to pass, and the Governor to sign, HALT into law.
Click here to send an email to your legislator in support of HALT.
Register for a virtual press conference on Wednesday, March 17th at 10AM.
Click here to register for the town hall.
#BigTechIsBroken
Indivisible New Rochelle's Kim Snyder is at it again with a new initiative, #BigTechIsBroken. Disinformation is a threat to democracy, which is why it's crucial that we push for Congressional oversight of Big Tech.
Fight Voter Suppression
According to the Center for Common Ground, "There are currently 165 voter suppression bills that have been introduced in 28 state legislatures." Here's how you can help.
Click here to sign up to phone bank to help fight voter suppression in Georgia.
Click here to phone bank to help fight voter suppression in Arizona.
Email IWPostcarding@gmail.com to send postcards to voters of color who have been kicked off the voter rolls in Virginia. This effort is via Reclaim Our Vote in advance of the June primary. 
Getting rid of the filibuster, which has long stood in the way of racial progress, is the best way to pass federal legislation that's needed to end the GOP assault on voting rights.
Read Indivisible's primer on eliminating the filibuster.
Join activists across the country in support of #FilibusterFridays by messaging electeds via social media each Friday about why ending the filibuster matters!
Ban Hybrids
Click here to send a letter to state lawmakers and officials in support of banning hybrid voting machines. *Assembly Bill A1115 (Paulin) / Senate Bill S309 (Myrie)
According to Smart Elections, "This bill will address one of security experts' primary concerns about "hybrid" voting machines, namely that the printer and the scanner share the same paper path. If we prevent this type of system from being certified, it will help preserve our current system of hand-marked paper ballots for most voters and ballot-marking devices that follow certain security provisions for voters with disabilities."
Racial Justice
Westchester County District Attorney Mimi Rocah and Dr. Edward O. Williamson, B.A, M.A., D.Min, Pastor of Bethel Baptist Church of White Plains, share their vision for racial justice in Westchester County.
Click here to register for the event.
COVID Resources
New York State has a website which allows you to determine if you are eligible for the COVID vaccine.
View the Westchester County COVID dashboard here. 
The NYS COVID vaccination hotline is (833) NYS-4 VAX; (833) 697-4829. 
---
DemCast is an advocacy-based 501(c)4 nonprofit. We have made the decision to build a media site free of outside influence. There are no ads. We do not get paid for clicks. If you appreciate our content, please consider a small monthly donation.
---