Shocking tragedies shatter a tight-knit South Carolina community and expose the horrifying secrets of its most powerful family. – Netflix
The double homicide case dominates the media. But what does this have to do with social justice or voting rights?
Look at it from a different perspective: How do you get a message about gun violence to people across the political spectrum, and trapped in their own media bubbles? Start with a story which has broad appeal and incorporate your message in it. That way you have a much better chance of reaching people who may not even read further if you lead with a message about stopping gun violence.
The #MurdaughMurdersMap highlights both the people and locations involved in this tragedy and featured in the Netflix series "Murdaugh Murders – A Southern Scandal".
Mapping people and relationships
This relationship map shows the major characters involved in the tragedy and how they are connected. Click a the top to search by name or by category (such as Murdaugh family, people who were on the boat or people killed). Details appear in a side panel with links to more information. This relationship map was designed with the free Kumu app.
Mapping locations
There are five locations where people were found dead. They are feature in the relationship map as well as a location map created with the esri ArcGIS Online app. This map helps readers get a better sense of the locations involved and zoom into see roads, buildings and other details. There is an overview map and five tabs for different locations. The locations shown are approximate based on the information available – and not precise locations.
Murdaugh murder trial background
"In the more than 20 months since Maggie and Paul Murdaugh were found dead at their family's sprawling South Carolina hunting estate, the public has been enthralled with Alex Murdaugh and the murder charges brought against him — a husband, father and member of a multigenerational legal dynasty who has come crashing down in a very public fashion.
Murdaugh, 54, who has been at the center of worldwide media coverage for months, took the stand this week to give his account of what happened on June 7, 2021, the day his wife, Maggie, 52, and son Paul, 22, were killed. His defense attorneys have argued during the murder trial that no physical evidence connects Murdaugh to the scene of the crime, and prosecutors have staked their case on what they say are his years of financial shadiness, opioid addiction, lies to authorities and strugglesto recall key events." – Washington Post
Curb gun violence
"The jury at Alex Murdaugh's murder trial got a look at several firearms that were seized from the "gun room" of Murdaugh's country estate shortly after the disbarred attorney's wife and son were shot to death. Among those weapons seized were a .12-gauge shotgun and an AR-style rifle, the same models as those that killed Paul and Maggie Murdaugh on the night of June 7, 2021, at the family's Colleton County estate." – The State
The map includes a link about the need to curb gun violence which leads to this article. The goal is to provide information to people interested in the Murdaugh Murders, and also direct them to information about the harm that a lack of gun safety laws causes.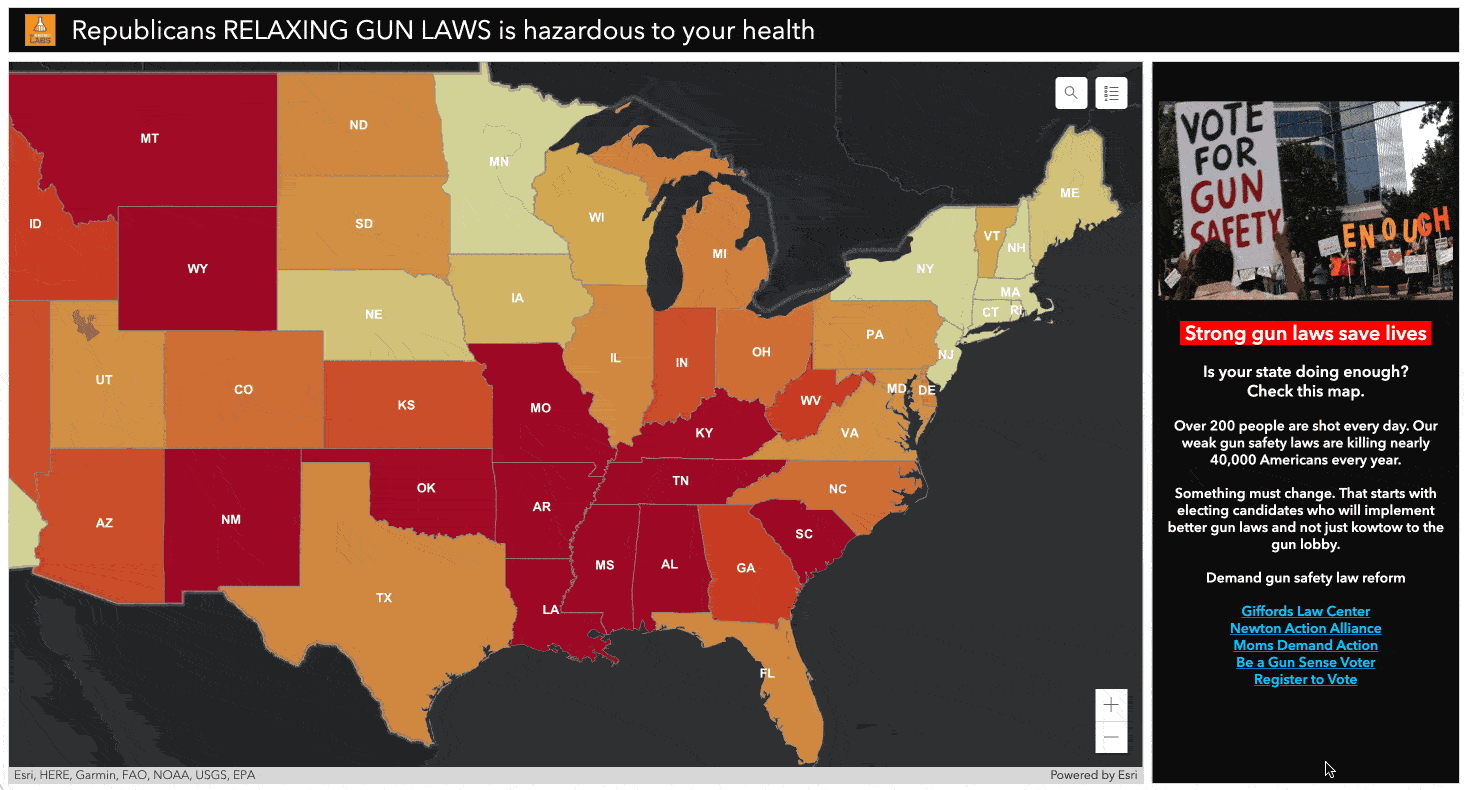 What is a media bubble?
"An information (media) bubble is the sphere of information that you currently have access to. This includes the information you can access via the internet, news sources, and your social network. It includes the news you read, the media you consume, and the people you interact with on a regular basis. The problem with information bubbles is that they can distort your perception of reality. In addition, they are often filled with misinformation, political bias, and one-sided arguments. They can lead you to believe that the information in your bubble is representative of reality – when in fact, it is not.
Because we end up seeing so much "evidence" online that agrees with our worldview, it reinforces our own confirmation biases. We end up accepting only information that agrees with us and we reject any evidence to the contrary. This makes it difficult for us to see things from an objective point of view. Even worse, as this feedback loop grows, it reinforces our own selection biases. We begin to subconsciously choose friends, news sources, and other media that also agrees with our worldview. In addition, we begin to distance ourselves from sources that might disagree with our viewpoints.
Essentially, you end up in an echo chamber where it's just a bunch of people that all agree with you, whether your views map to reality or not. You stop hearing views that actively disagree with your worldview — even if your current worldview is highly biased or factually incorrect." – Matthew Renze
Resources
These maps uses many information sources which are referenced as links including:
The State
FITS News
Law & Crime
Washington Post
Wayback Machine
New York Post
CBS News
Inside Edition
Daily Mail
TakeAway: Pop media bubbles with non political stories to reach across the political spectrum.
Deepak
DemLabs
DISCLAIMER: ALTHOUGH THE DATA FOUND IN THIS BLOG AND INFOGRAPHIC HAS BEEN PRODUCED AND PROCESSED FROM SOURCES BELIEVED TO BE RELIABLE, NO WARRANTY EXPRESSED OR IMPLIED CAN BE MADE REGARDING THE ACCURACY, COMPLETENESS, LEGALITY OR RELIABILITY OF ANY SUCH INFORMATION. THIS DISCLAIMER APPLIES TO ANY USES OF THE INFORMATION WHETHER ISOLATED OR AGGREGATE USES THEREOF.
Read in browser »
Reposted from Democracy Labs with permission.
---
DemCast is an advocacy-based 501(c)4 nonprofit. We have made the decision to build a media site free of outside influence. There are no ads. We do not get paid for clicks. If you appreciate our content, please consider a small monthly donation.
---