---
IC-SS Weekly Update: February 22, 2021
---
Indivisible Chicago-South Side Elections
It's IC-SS elections week! Our 4 current co-leaders — Sarah Lincoln, Esther Peters, Betsy Rubin, Teri Watkins — have nominated themselves for the 4 co-leader positions and are running uncontested. If you registered as a voting member of IC-SS by February 21st, you can vote in the elections via the survey you receive separately by email today. Elections run from Monday, Feb 22-Sunday, Feb 28. Please email any questions you may have about the election.
---
Big thanks to the voting members who attended our February 21st nominations meeting. We look forward to working with you and all members of IC-SS in the year ahead!
---
Act for Democracy: This Week & Beyond
The COVID relief package is making its way through Congress, where it's expected to pass by the end of February and be signed into law by mid-March. In addition to immediate relief, we need a bold new economic recovery plan to create millions of good jobs, repair our economy, and address the overlapping crises of mass unemployment, racial injustice, public health, and climate change.
But progress in these areas depends on the ability to get bills passed. And progressive policies – supported by most Americans – depend on Americans' right to vote and freely elect their leaders in the 2022 midterms and beyond.
Right now, the Democrats have the power of the trifecta, so they must act swiftly to build a strong democracy, especially in light of many states moving to restrict voting rights. (See the 2021 Indivisible Guide.) Let's let our members of Congress (MoCs) know we have their back if they take bold action to protect representation and voting rights.
Call Your Members of Congress
1. SENATE. Tell Senators Duckworth and Durbin to fight for S 1 (For the People Act) and S 51 (DC Statehood) (HR 1/HR 51 in House):
Suggested script: Hello, my name is [YOUR NAME] and I am from [CITY/STATE]. I'm calling Senator [SENATOR NAME] to urge them to vote YES on S. 1 and S. 51 and ensure they're marked up quickly and brought to the floor for a vote. Senate Democrats must ensure this bill is passed and not let the filibuster get in the way. Our democracy is rigged and we need the bold reforms in S. 1 and S. 51 to build a fair, more equitable democracy for all. Will [SENATOR NAME] support and move swiftly on S. 1 and S. 51?​ Our democracy depends on it.
*If you can't get through to a person in the senators' DC or Chicago offices, you can try phoning one of their downstate district offices.
2. HOUSE. Tell YOUR House Representative Bobby Rush (IL-01), Robin Kelly (IL-02), or other and ask him/her to move swiftly to pass HR 1 (For the People Act) and HR 51 (DC Statehood):
Suggested script: Hello, my name is [YOUR NAME] and I am from [CITY/STATE]. I'm calling Rep. [REPRESENTATIVE NAME] to urge them to vote YES on H.R. 1 and H.R. 51 and ensure they're marked up quickly and brought to the floor for a vote. Our democracy is rigged and we need the bold reforms in H.R. 1 and H.R. 51 to build a fair, more equitable democracy for all. Will [REPRESENTATIVE NAME] support and move swiftly on S. 1 and S. 51? Our democracy depends on it.
---
Phonebank on Saturdays for HR 1 to Voters in IL-16
We call only our own members of Congress. (Here's why.) So how do we reach MoCs from other districts? Phone voters in those districts and ask them to call.
National Indivisible and Indivisible Illinois have asked us to phonebank to residents of Rep Adam Kinzinger's district. Rep Kinzinger is a Republican, but he may be swayable on democracy issues.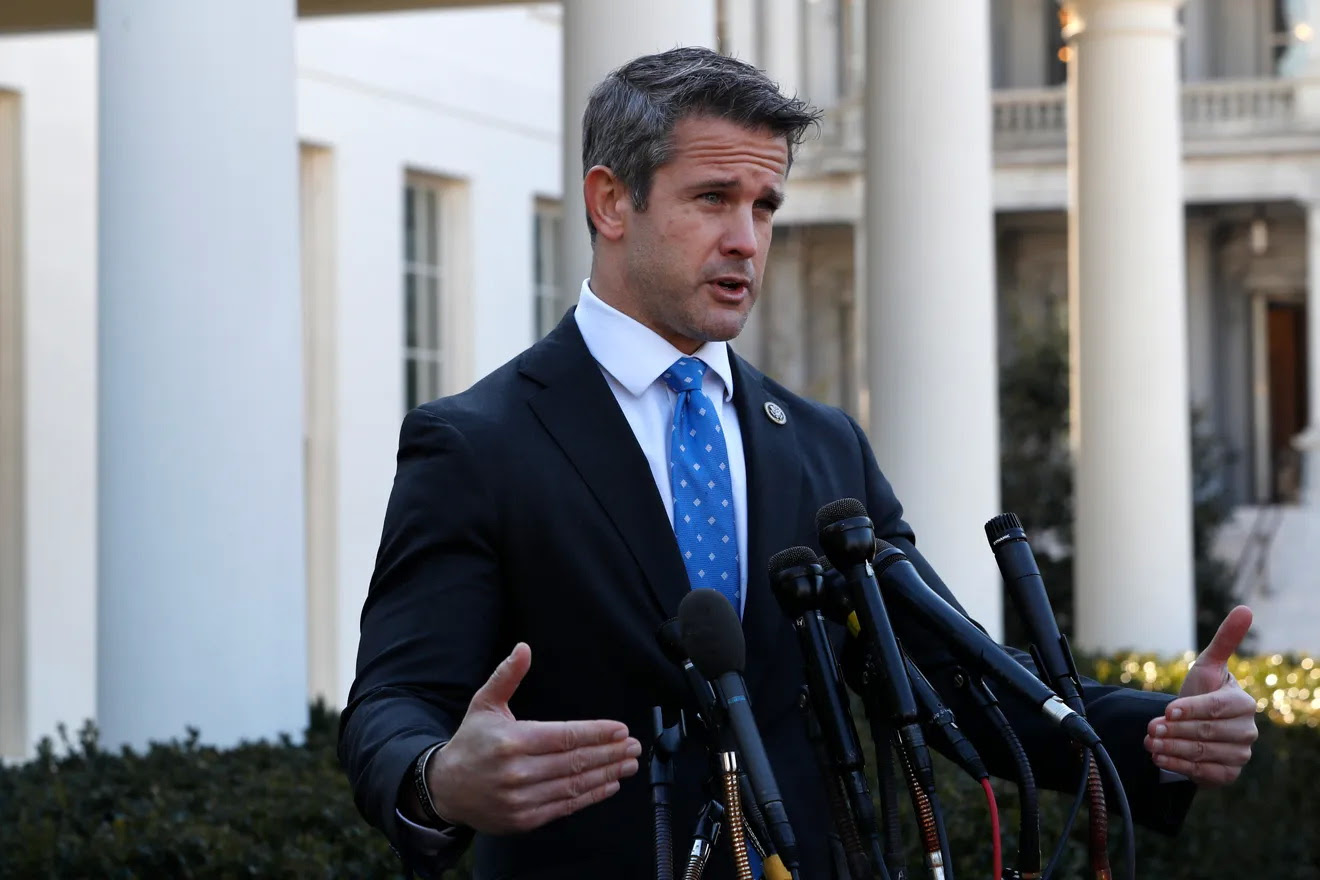 Sign up to phonebank to voters in Rep Kinzinger's district (IL-16)
As you know, H.R. 1 (For the People Act) is one of the cornerstones of the necessary reforms we need to unrig our democracy and make it work for all. H.R. 1 includes the following: Voter empowerment and access, getting money out of politics, establishing independent redistricting commissions in all states, and so much more.
Sign up for a Saturday afternoon shift (4:00-6:00 pm) in February or March to reach our neighbors in IL's 16th Congressional District, asking them to contact Rep. Adam Kinzinger to support H.R. 1. Read more, and sign up here.
PS Let's share experiences. If you sign up for a Saturday phonebank shift, let us know.
---
Valentines and Messaging to Our Senators
Loving messages from constituents to our senators! Thanks to all who sent Valentines to Senator Durbin and Senator Duckworth via the Indivisible Chicago Alliance effort. Altogether, ICA delivered 850 Valentines to each of our senators, letting them know we appreciate their work to defend democracy and asking them to do what it takes to extend democracy — by passing HR 1, HR 51, and more, including abolishing the filibuster as needed. When it comes to democracy, we have their back.
Thanks to the ICA volunteers who designed, printed, and delivered the democracy Valentines we all wrote to our senators
---
Democracy Resources
For more info on democracy legislation and the filibuster, read:
Take Action for Our Community, City, State
Indivisible Chicago-South Side shares information and action announcements on issues important in our state, city, and communities.
 
Save Mercy Hospital: Outdoor Press Conference & Rally
From Chicago Health Equity Coalition (CHEC)/Save Mercy Hospital: COVID-19 is killing Black Chicagoans at three times the rate of white residents, Yet, Trinity Health, a $10 BILLION 'non-profit' healthcare system, is choosing to shut down Mercy Hospital.Join the Chicago Health Equity Coalition to hear from doctors, nurses, and community and labor leaders about the impact that closing Mercy during this pandemic would have. Join us to demand that our elected officials stop the closure and facilitate the sale of the hospital to a new owner committed to keeping it open for the community.Shutting down Mercy Hospital, especially right now, is systemic racial and economic injustice in action. If you believe Black Lives Matter, help us SAVE MERCY HOSPITAL. Black lives depend on it.
WHAT: Save Mercy: Community Coronavirus Report — Outdoor press conference and rally
WHERE: Mercy Hospital, 26th & Michigan (but check FB event for any updates)
WHEN: Tues, Feb. 23rd, 4:00 pm
INFO: Save Mercy Hospital Facebook event
---
Fight Environmental Racism – Stop General Iron
See photo and story in Block Club Chicago
 
ACTION 1: From the Illinois Environmental Council (IEC)
General Iron, a scrap metal shredder that operated in Chicago's Lincoln Park for years where it brought windborne toxic fluff, fires & explosions to the neighborhood, is seeking their final permit to relocate their operations to the predominantly Black, brown & working class Southeast side.

On February 5, community members began a hunger strike, putting their bodily health on the line to protect their community from the substantial damage General Iron would pose. IEC stands in solidarity with the hunger strikers in opposing this move.

General Iron's illegal and dangerous practices do not belong anywhere in Illinois. We absolutely cannot allow another air polluting industry to move into a community that has an elevated risk of COVID-19 due, in part, to years of exposure to toxic pollution.

WHAT YOU CAN DO?

All Illinoisans can help by telling Governor Pritzker to call on Chicago Mayor Lori Lightfoot to deny the final permit needed for General Iron to begin operating.

Chicagoans can tell the Mayor to deny the final permit and tell their Alderman that General Iron does not belong in our city. Depending on where you live, our form will automatically direct messages to the right decision makers.
Go to this page to take quick action via IEC.
ACTION 2: From Stop General Iron
Several hunger strikers are now into their third week to demand an end to environmental racism in Chicago. Two federal agencies have open investigations into the city and state for their support of General Iron. We have to keep the pressure up.
It's clear that the Mayor is ignoring our simple request to #DenyThePermit. But we can't give up. If the mayor won't listen to us, maybe her top legal, policy and environmental staff will. So let's make it clear to them that they must help us #StopGeneralIron.
Please take 2 minutes and click the 3 links below to email these top staffers in Mayor Lightfoot's office. 
Click to email top Lightfoot POLICY advisor
Click to email top Lightfoot LEGAL advisor
Click to email top Lightfoot ENVIRONMENT advisor
NOTE FROM IC-SS: Unless you yourself live on the Southeast Side, you will need to slightly alter the suggested wording of the emails. For example, in the signature line, you could change "Southeast Chicago Resident" to Chicago South Side Resident, or simply, Chicago Resident.
---
BWOP: The State of Black Women & Girls – March 8
Black Women Organizing for Power (BWOP) announces a virtual rally, the State of Black Women and Girls in Illinois, on Monday, March 8th, 6:00-8:00 pm, to raise awareness around specific concerns for Black women and girls in the state of Illinois, gathering in a space with at least 50 other Black women to hold space for each other and expand our network of collective organizing.
Share the BWOP Policy Agenda
Create a space for Black women and girls to share their lived experiences to connect policy proposals to our living, breathing stories
Make a commitment to amplifying each other on a consistent basis; creating an interconnected network
Create an email network, the Illinois Black Women and Girls Collective
Register here to receive the Zoom link for the March 8th virtual rally.
---
Help People in Texas
Indivisible Chicago Alliance shares ways to help the people of Texas: Due to the recent winter storms, millions in Texas are still without clean drinking water, and many are still suffering from the effects of rolling blackouts and frigid temperatures. While Ted Cruz fled to Mexico for a vacation and the Texas Governor is blaming renewable energy for a power crisis caused by fossil fuels, the suffering continues.

How to help: Want to help Texans who are struggling to find safe water, food, and housing amid this disaster? Check out this list of resources supporting Texans in need.
 
---
Indivisible Chicago-South Side
Email: Indiv.Chi.South@gmail.com
Follow IC-SS on Facebook and Twitter
Co-Leader: Esther Peters
Acting Co-Leaders: Betsy Rubin, Teri Watkins, Sarah Lincoln

 
---
DemCast is an advocacy-based 501(c)4 nonprofit. We have made the decision to build a media site free of outside influence. There are no ads. We do not get paid for clicks. If you appreciate our content, please consider a small monthly donation.
---