Hi Indivisibles,
The Congress returns to DC this week and we are looking forward to confirmation of new members of President Biden's cabinet and, hopefully, a vote on the Senate floor for HR1.
We must continue to call Senator Feinstein and insist that she vote to abolish the filibuster (see sample text below). Sen. Padilla has already come out in opposition to the filibuster, and in his Indivisible-hosted virtual town hall last Wednesday he pledged to vote against it. We should thank him! Ending the filibuster is the only way bold legislation will pass in the narrowly divided Senate.
Reminder: our virtual General Meeting is TONIGHT, Monday, Feb. 22nd at 7pm. (Zoom link: HERE)
Check out our event calendar at https://indivisibleyolo.org/calendar/for other virtual events and actions, including Action Coffee on Mondays at 10am and the Fixing our Democracy Action Hour on Sundays at 2pm.
---
We have a short window to save our democracy. Getting it done depends on all of us, and the new Indivisible guide provides a blueprint. Each hour of this six-week series has a "learn and do" format. First, organizers will lead a short discussion on a part of the new guide. Then, you'll get directions on an easy action to take to persuade our elected officials to enact the key reforms in the guide.
So far Indivisibles have called, written, or visited their Members of Congress 498 times to advocate for our Fixing Our Democracy actions!
The next Fixing Our Democracy meeting is 2pm Sunday, February 28th. Slides, action scripts, a tally sheet to track your actions, and the Zoom link can be found at: linktr.ee/dothework2020/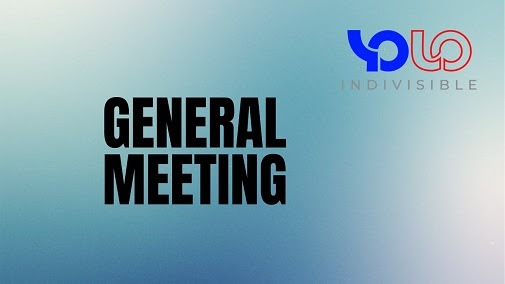 There's a General Meeting TONIGHT, Monday February 22nd, on Zoom from 7-8:30pm. You can join the Zoom link at 7pm HERE
---
Tell Sen. Feinstein: Abolish the Filibuster!
Sample Call Script for Sen. FEINSTEIN:
Hello, my name is [YOUR NAME] and I'm a constituent and voter from [CITY, zip code]. I'm really worried about the future of our country! I want to see H.R. 1, The For the People Act, pass ASAP. There are already hundreds of Republican voter suppression bills across the country. Republicans love the filibuster because it protects them. But I don't want them to succeed in suppressing the vote. I'm your constituent, and I want YOU to protect US by getting rid of the Jim Crow filibuster!
I believe in DC Statehood, Voting Rights for All, Healthcare, Increased Minimum Wage and more. The House is creating some wonderful bills that could change our country for the better, but they'll all die in the Senate. Please get rid of the filibuster and cement your legacy as a change-maker. Thank you.
If you get a staffer: I would appreciate it if your office can get back to me on where Senator Feinstein stands on eliminating the filibuster. My phone number is [phone number] and my email address is [email]
Sen. PADILLA has come out consistently against the filibuster. A quick thank you call will let him know he's on the right side and his constituents support him.
Sample Call Script:
Hello, my name is [YOUR NAME] and I'm a constituent and voter from [CITY, zip code]. Thank you for pledging to vote to end the filibuster!
Symptom-free doesn't mean COVID-free. Help protect your family and friends by getting tested once to twice a week. Healthy Davis Together has three COVID-19 testing sites for anyone who lives or works in Davis and members of their households to get tested for free. To learn more and schedule an appointment, visit HealthyDavisTogether.org/testing. Yolo County provides free testing for all residents; for more information and to find a testing location, visit covidtesting.yolocounty.org
---
DemCast is an advocacy-based 501(c)4 nonprofit. We have made the decision to build a media site free of outside influence. There are no ads. We do not get paid for clicks. If you appreciate our content, please consider a small monthly donation.
---