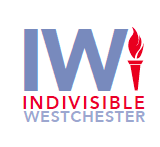 It's time for boldness, there's so much to do."   — President Joe Biden
COVID ReliefPresident Biden released sweeping Executive Orders designed to tackle the COVID-19 crisis and is calling on Congress to pass a $1.9 trillion dollar COVID Relief bill, which faces growing opposition from Republican members of Congress. That's why Senate Democrats plan to use a process called Budget Reconciliation to pass the bill and avoid a filibuster in the Senate.
Please contact your members of Congress and tell them you support immediate passage of the COVID relief bill.
---
Reconciliation only works for budget items. If Democrats are to enact the sweeping changes that the American people voted for, they must eliminate the filibuster, as explained in this Indivisible primer and opinion editorial (thanksNYCD-16 for flagging the great graphic).
Please contact Senators Schumer and Gillibrand and let them know Moscow Mitch can't get the last laugh – the filibuster must go.
Majority Leader Schumer (202) 224-6542; www.schumer.senate.gov/contact/email-chuck
Senator Gillibrand: (202) 224-4451; www.gillibrand.senate.gov/contact/email-me
---
Impeachment WatchArticles of Impeachment will be delivered to the Senate on Monday night. A two week break follows to allow Senators to confirm Cabinet nominations until the focus turns back to Impeachment.
---
Help A Local Indivisible Leader In NeedOn Friday, January 22, our friend, Khris Tahmin, suffered a devastating fire at her Eastchester home destroying everything in her apartment. She needs our help getting her life back on track. The bulk of the fundraising will go to ensure that Khris can rebuild her unit and return home. Khris helps lead Indivisible Eastchester, serves on the board of Planned Parenthood Action Fund, and has spearheaded numerous community outreach efforts. The picture above is from a local food drive she helped organize. Click here to support the GoFundMe fundraiser set up to support Khris.
---
Boosting Local Elections During COVIDClick here to read how the NY Senate is taking up bills this week to boost local elections during COVID. According Spectrum News, "Taken together, the package builds off of statewide efforts to expand ballot access and accommodate social distancing concerns during the pandemic. Statewide, officials in 2020 made it easier to access an absentee ballot in order to reduce the number of people going to the polls in person — leading to a record number of absentee ballots in the vote last year." 
Please contact your state senator to show your support for this legislation.
---
Click here to register.
---
Rename Trump Park
Calls to rename Donald J. Trump State Park are picking up steam following the January 6th insurrection. "This is a man who has attacked America," said Powell, a leader of the anti-Trump group Indivisible Westchester. "We cannot forget that. We cannot forgive that," said Powell in this LoHud article.

Two bills are being considered in the State Legislature to address "Trump Park," one sponsored by Senator Harckham plans to turn it into functional parkland. Call your state lawmakers to support efforts to rebrand Trump Park.
---
---
DemCast is an advocacy-based 501(c)4 nonprofit. We have made the decision to build a media site free of outside influence. There are no ads. We do not get paid for clicks. If you appreciate our content, please consider a small monthly donation.
---