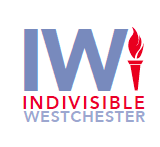 Dear Friends,

Trump must be removed from office. Wednesday's insurrection was brought on by a president who continues to spread conspiracy theories about the election, with theencouragement of some Republicans and the silence of others, in order to undermine the will of the people and attempt to hold onto power. After four years of Trump, we are shocked but not surprised. Even with less than two weeks left of his term, he is a danger to our country and the rule of law – we must act.
First, Congress and the Cabinet need to move swiftly to remove Trump from office for inciting a seditious riot – whether by impeachment or Amendment 25; both may be pursued. Representative Omar is drafting Articles of Impeachment now. We also support a resolution disqualifying Trump from running for any office in the future. Support the calls of Congressmen Bowman, Jones and Maloney, along with Senators Schumer and Gillibrand, to remove Trump from the tools of power immediately. 
Second, We are disgusted and dismayed to see the kid glove-treatment of an armed white mob when peaceful protests in support of the Movement for Black Lives have been met with brutal force. Congressmen Bowman, Jones and Maloney, along with Senators Schumer and Gillibrand, must demand legal action against those in the mob and a thorough investigation into lapses by Capitol security.
Third, We are grateful for the state and county leaders who have spoken out. Please urge your representatives at each level of government to condemn President Trump's attempts to interfere in the election, urging that the people who broke into Congress are prosecuted to the full extent of the law.
Your official contacts are:
Charles E. Schumer (202) 224-6542, (212) 486-4430, senate.gov/contact/email-chuck
Kirsten E. Gillibrand (202), 224-4451, (212) 688-6262, senate.gov/contact/
Jamaal Bowman (CD16), (202) 225-2464, bowman.house.gov
Mondaire Jones (CD17), (202) 225-6506, jones.house.gov
Sean Maloney (CD18), (202) 225-5441, seanmaloney.house.gov 
On January 20th, Joe Biden and Kamala Harris are going to be inaugurated. And with wins in Georgia, Democrats will have control of the House and Senate. Thanks to your hard work, we are about to turn the page on the Trump years.

Your Friends at IW
---
DemCast is an advocacy-based 501(c)4 nonprofit. We have made the decision to build a media site free of outside influence. There are no ads. We do not get paid for clicks. If you appreciate our content, please consider a small monthly donation.
---