Lack of information should not prevent people from voting nor in reporting obstacles they encounter. Reclaim Our Vote and NAACP Atlanta teamed with DemLabs to provide Georgia voters a chatbot powered service they can call, text or access through the internet to get county specific information for the Senate run-off elections.
Lack of broadband access, cell coverage and computers creates a digital divide that interferes with democracy. This project uses voice recognition technology (like SIRI) that can understand what someone is saying, look up the information and give them the answer verbally. Voters call 678-679-2405 and say the name of their county to get details on their county registrar.
Alternatively voters can text 'VOTE' to 678-679-2405 to get the same information.
Gabriel Wheaton, a Reclaim Our Vote volunteer collected information for every Georgia county in a database that powers this voice bot, text bot and mobile app. This centralized database saves volunteers time and effort as data only has to be entered once. It also ensures that Georgia voters get the latest information for their county.
Voters can also report incidents of voting problems through seesay2020.com. Reports are screened and displayed on a public dashboard and send alerts immediately to local press and voting rights groups.
Why this resource is needed?
– Volunteer phone bankers often need to provide Georgia voters the phone number for their county election registrar. Looking up and providing this number is time consuming. Now volunteer phone bankers just advise the voter to call 678-679-2405 to get information for their county.
– Some Georgia poll monitors will be from other counties and need ready access to the counties information in order to report voting issues. Having a single number to call or text gives them and other voters the information they need.
– Information is often scattered across different websites and hard to access without a computer and internet access. This resource overcomes that hurdle.
Chatbots and Artificial Intelligence for better access to voting
Volunteers collect county specific information in central database that powers the voice and text chatbots

Chatbots are programs that accept incoming phone calls and texts. They are configured to ask questions, look up the answer from a database and then either text or speak the answer. Bots use voice recognition and artificial intelligence (AI) to understand what someone is saying – even with a southern drawl. Bots transcribe their conversations and save them along with the caller's contact details. Bots are commonly used in many business applications and cost a few hundred dollars to set up. Learn more about bots here.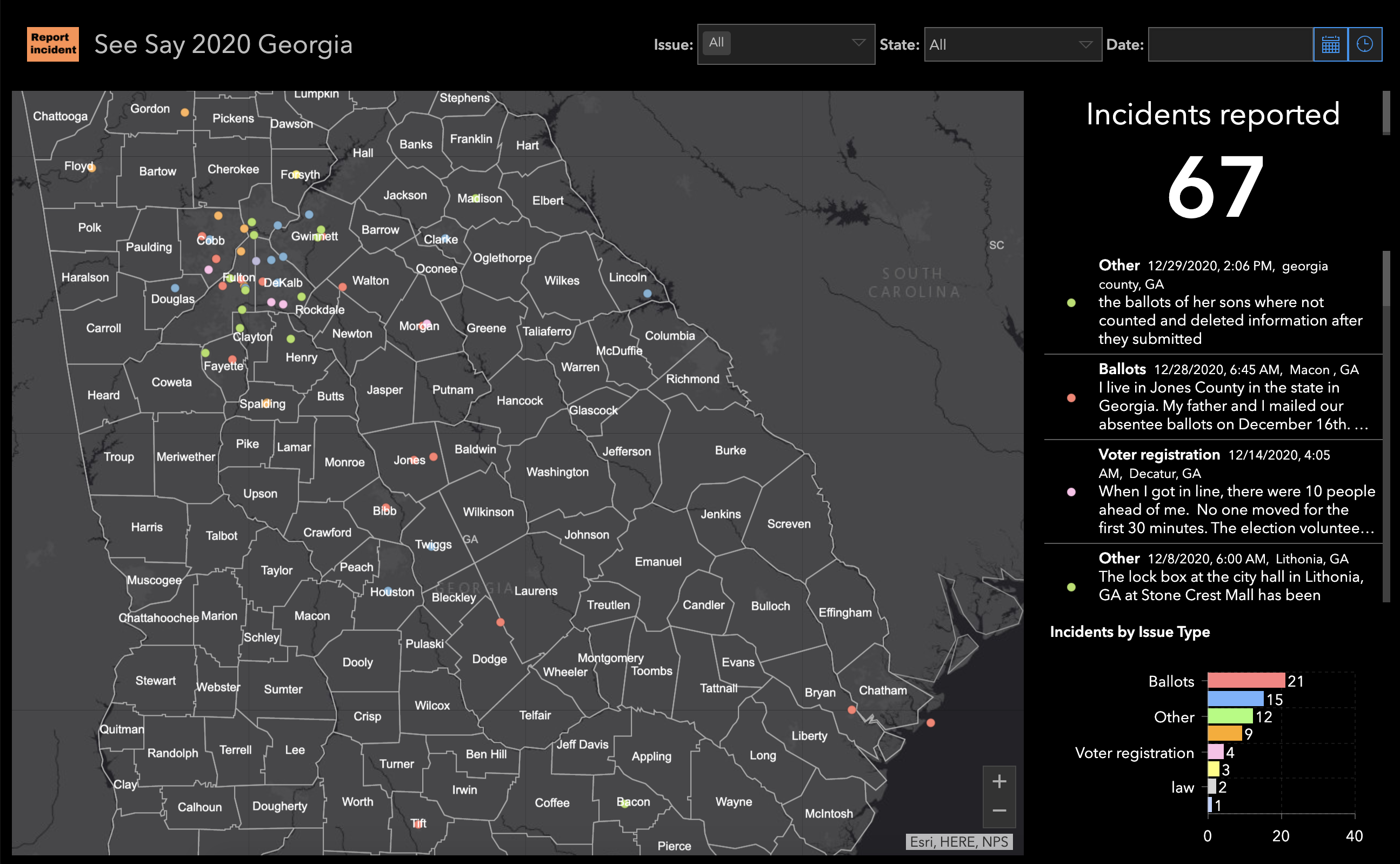 Takeaway: Remove the digital divide that interferes with democracy. Apply the best technology available (chatbots, artificial intelligence and geographical information systems) to make sure everyone eligible can vote.
Deepak
DemLabs
Image credit: The Noun Project
Read in browser »
---
DemCast is an advocacy-based 501(c)4 nonprofit. We have made the decision to build a media site free of outside influence. There are no ads. We do not get paid for clicks. If you appreciate our content, please consider a small monthly donation.
---