---
NEWS & UPDATES
Demand Ron DeSantis Stop the Combating Violence,
Disorder & Looting & Law Enforcement Protection Act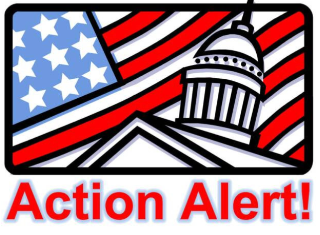 Governor Ron DeSantis is trying to enact a law that will criminalize protestors for peacefully assembling, and protect police officers from harm. Sign this petition to demand Gov. Ron DeSantis stop the Combating Violence, Disorder, and Looting and Law Enforcement Protection Act.
The deaths of Jamee Johnson, George Floyd and Breonna Taylor have prompted Floridians to call for the end of police brutality and demand police accountability. However, instead of addressing community concerns, the Governor has turned a blind eye to the pain of Black and Brown communities and chosen to protect police officers.
Peaceful protesting is a right written into our Constitution, and we can't continue to sit back and watch as politicians create laws that suppress our voices, our lives and our rights. Sign the petition to demand Gov. Ron DeSantis STOP THE ACT.
---
Take A Stance On Farmworkers Rights!
Want to join the growing movement for farmworker justice? Join hundreds of allies across the country as we make the call for Uber Eats, DoorDash, Grubhub and Postmates to take a stance on farmworkers' human rights and drop Wendy's from their list of delivery options until the fast-food chain ensures farmworkers in its supply chain are protected through the Fair Food Program.  Here are ways you can take action today.
---
Georgia Postcard Project
Help write postcards in the Georgia Senate runoff election!
 www.gapostcard.org
---
Volunteer in Georgia for the Senate Runoff Elections!
*Now that the dust has settled on the Presidential election, we must shift our focus to the two extremely important Senate race run-offs in Georgia on January 5th.
These two Senate seats could make all the difference in a successful Biden-Harris agenda over the next four years.
We all know that controlling the Senate will allow Democrats to appoint Supreme Court and Federal Judges, improve our healthcare, pass Covid support and so much more. It's urgent that we make our best effort to take the Senate away from Mitch McConnell.
We also know that many of you are looking for best ways to assist our neighbors in Georgia to secure these two seats. Here are two options:Please share this Mobilize link provided by Georgia Democrats' Executive Director Scott Hogan to those out of state who may wish to volunteer.And if you can, please give. Just click on the names below to do so. Elect Jon Ossoff and Elect Raphael Warnock
*Above information via Fired Up Pinellas
---
WEEKLY DEMONSTRATION AT SENATORS MARCO RUBIO AND RICK SCOTT'S TAMPA OFFICE
Demonstrators must wear masks and practice social distancing. Parking meters around the courthouse accept cash or credit cards. FMI on the Tuesday Demonstration and to get on John Stewart's excellent and informative mailing contact him at sjstew@gte.net or  (727) 894-2832.
 Every Tuesday from 10:30-11:30 AM
Sam M. Gibbons U.S. Court House
801 N. Florida Ave.   Tampa, FL 33602
---
Indivisible FL-13 Contact Information:
Indivisible FL-13 is a member of the Indivisible Florida Network and the Pinellas Coalition For Immigration Justice.
Pinellas Coalition For Immigration Justice WebsitePinellas Coalition For Immigration Justice on FacebookIndivisible FL-13 WebsiteIndivisible FL-13 Facebook Group (lightly moderated)Indivisible FL-13 Facebook Page (official communications)Indivisible FL-13 on Twitter
Email Indivisible FL-13 at info@indivisiblefl13.com
Useful Tools:
Pinellas County Progressive Calendar

Resist Bot, fax your representatives via text message. Text RESIST to 50409

Fax your congressperson for free at FaxZero.com

Get action alerts from Countable.us

Register to vote, vote by mail!
Florida 13 Congressperson Phone Numbers:
Senator Marco Rubio (R): DC (202)224-3041 Local (813)287-5035
Senator Rick Scott (R): DC (202) 224-5274
Representative Charlie Crist (D): DC (202) 225-5961 Local (888)205-5569
---
DemCast is an advocacy-based 501(c)4 nonprofit. We have made the decision to build a media site free of outside influence. There are no ads. We do not get paid for clicks. If you appreciate our content, please consider a small monthly donation.
---