"DeSantis just signed 'Sprawl Bill' 540 into law" – Everglades
"Senate Bill 540 is a death knell for smart growth in Florida. It will effectively end citizen challenges to comprehensive plan amendments by saddling those who challenge an amendment and lose with the other side's legal fees — including developers' attorney fees if they join the case… it will embolden developers to propose more environmentally perilous projects." – Everglades
"Real estate players pour $18M into DeSantis campaign and PAC. More than two dozen developers each kicked in six-figure donations to the DeSantis reelection effort… Another 62 prominent real estate players each donated $50,000 or more to DeSantis. Desantis' top donor in the category is Edward DeBartolo Jr., a billionaire developer based in Tampa who separately donated $300,000 and $100,000 to Friends of Ron DeSantis."- The Real Deal
Check this map to see where the Everglades are now at risk of environmentally perilous projects.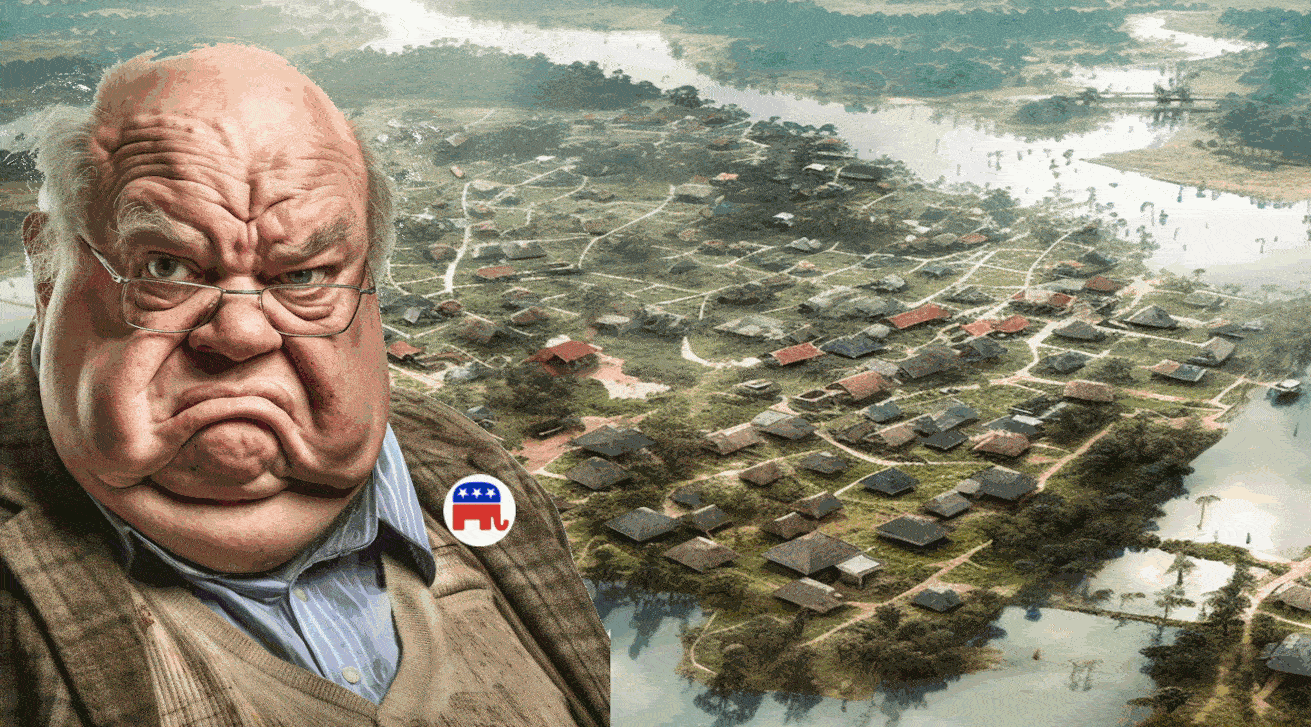 Impossible for citizens to bring legal challenges
Notice how areas which are protected areas may now have uncontrolled real estate development as it will be extremely hard for individuals to protest projects by deep-pocketed real estate developers.
"This bill now makes it almost impossible for citizens to bring legal challenges against environmentally dangerous projects, such as the South Dade Logistics and Technology District that we fought in Miami-Dade County. This denial of public participation by way of excessive financial barriers will have far-reaching implications for water and the Everglades and is a disappointing step backwards for Florida." – Everglades
Sprawl Bill
Friends of the Everglades, which dubbed the measure the "sprawl bill", said the measure is "the worst environmental bill passed by the Florida Legislature during the 2023 session." They said the Governor's decision to sign SB 540 into law "defies the spirit of DeSantis' own Executive Order 23-06, which called for protecting the long-term planning process that safeguards sustainable growth in Florida." The environmental group said it will only "embolden developers to propose more environmentally perilous projects." – WQCS
Pay to Play
"The second biggest real estate donor to Friends of DeSantis is Ronald Wanek, the billionaire founder of Ashley Furniture. Wanek's Tampa-based family office, Third Lake Capital, is developing several projects in Hillsborough County, including the revamp and renovation of St. Peterberg's municipal services center into an office building after acquiring the property last year for $12.2 million. Wanek donated $250,000 to the sitting governor's PAC.
Steven Witkoff, chairman and CEO of New York-based Witkoff, and Stephen Ross, chairman of New York-based Related Companies, were among 21 real estate honchos who each gave $100,000 to Friends of DeSantis. Witkoff and Monroe Capital are redeveloping and rebranding The Shore Club Art Deco hotel in Miami Beach into Auberge, an oceanfront luxury condominium and hotel.
Ross, who owns the Miami Dolphins and Hard Rock Stadium in Miami Gardens… His company involved in the purchase of several buildings and development of One Flagler, a new 25-story office tower. Other South Florida developers rallying behind DeSantis include Shoma's Masoud Shojaee, who gave a combined $110,000 in separate contributions; Miami Worldcenter master developer Art Falcone, who bundled $50,000; and Matthew Whitman Lazenby, president and CEO of Whitman Family Development, owner of the Bal Harbour Shops in Bal Harbour. Lazenby donated $50,000." – The Real Deal
TakeAway: Vote for ethical leaders who won't sacrifice the environment for political donations. Vote for a Democrat.
Deepak
DemLabs
DISCLAIMER: ALTHOUGH THE DATA FOUND IN THIS BLOG AND INFOGRAPHIC HAS BEEN PRODUCED AND PROCESSED FROM SOURCES BELIEVED TO BE RELIABLE, NO WARRANTY EXPRESSED OR IMPLIED CAN BE MADE REGARDING THE ACCURACY, COMPLETENESS, LEGALITY OR RELIABILITY OF ANY SUCH INFORMATION. THIS DISCLAIMER APPLIES TO ANY USES OF THE INFORMATION WHETHER ISOLATED OR AGGREGATE USES THEREOF.
Read in browser »
Reposted from Democracy Labs with permission.
---
DemCast is an advocacy-based 501(c)4 nonprofit. We have made the decision to build a media site free of outside influence. There are no ads. We do not get paid for clicks. If you appreciate our content, please consider a small monthly donation.
---