On this Giving Tuesday, we might think about what it would mean if the United State Senate were in the hands of people who actually care about our nation and its people. We have a chance to have government that works for everyone. We hope you'll consider donating to the "Georgia on Our Mind" fundraising campaign. 
---
Georgia on Our Mind
Fundraising Spotlight for December
Control of the U.S. Senate will come down to Georgia's two runoff elections on January 5. 
Join Lean Left Vermont in supporting Rev. Raphael Warnock's and Jon Ossoff's campaigns, and the incredible work of Stacey Abrams' organization Fair Fight Action that will be instrumental in registering and turning out voters for both candidates. Divide a donation among Raphael Warnock, Jon Ossoff, and Fair Fight Action to protect the vote in Georgia and send both candidates to the Senate!
As Senator, Reverend Raphael Warnock will bring to Washington the concerns of struggling Georgia families who wonder why no one is looking out for them. He will focus on fighting for quality, affordable health care, for the dignity of working people who are paid too little as our government works more for Wall Street, and to make sure every voice is heard.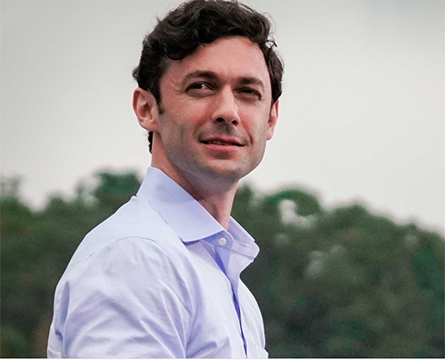 As Senator, Jon Ossoff will fight to provide a strong Public Option and strengthened Affordable Care Act, to defend Medicare and Social Security, to investment in clean energy and infrastructure, to lower taxes for working families and small businesses, to defend Roe v. Wade, and the privacy of women's health care, to enact major criminal justice reform, to get dark money out of politics and end Citizens United.
Fair Fight Action is mobilizing and educating voters and is advocating for progressive issues. Under Stacy Abrams leadership Fair Fight has mounted programs to combat voter suppression in Georgia and nationally. Fair Fight PAC has initiated programs to support voter protection programs at state parties around the country and is engaging in partnerships to support and elect progressive leaders who support pro-voting rights.
Have questions? 
Get in touch with us here. 
 
---
DemCast is an advocacy-based 501(c)4 nonprofit. We have made the decision to build a media site free of outside influence. There are no ads. We do not get paid for clicks. If you appreciate our content, please consider a small monthly donation.
---