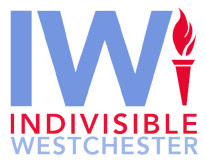 How to Get Out the Vote in Georgia
Control of the U.S. Senate comes down to two runoff elections in Georgia on January 5th. Flipping the Senate is the best way to help President-elect Biden advance his agenda and start to reverse the damage created by the Trump administration.
The best way we can help win these seats is by assisting organizations on the ground in Georgia via phone banking, text banking, postcarding and fundraising.
Phone Banking
Text Banking
Fundraising
Fair Fight is a national voting rights organization founded by Stacey Abrams that is based in Georgia and was formed in the wake of the 2018 election that was plagued by voter suppression. Fair Fight is one of the groups credited with helping turn Georgia blue during the recent presidential election.
Postcarding 
We are writing postcards to Georgia Democrats via the Georgia Postcard Project.

Please email IWpostcarding@gmail.com for more information.

Thank you to those who have already signed up to postcard via Reclaim Our Vote. We are sending out 25,000 postcards to Georgia voters!
Click here to RSVP!
Click Here To Register.
COVID Alert
With cases of COVID on the rise throughout Westchester and the state, Governor Cuomo issued new guidelines, which include limiting social gatherings to 10 people and closing some establishments early. 
---
DemCast is an advocacy-based 501(c)4 nonprofit. We have made the decision to build a media site free of outside influence. There are no ads. We do not get paid for clicks. If you appreciate our content, please consider a small monthly donation.
---