Hundreds gathered in White Plains on Sunday night to pay tribute to Justice Ruth Bader Ginsburg at a vigil organized by Indivisible Westchester and cosponsored by dozens of groups throughout the county. Click here for a write up in LoHud.
RBG's death demonstrates that now – more than ever – we must mobilize to turn out the vote across the country to elect Joe Biden and flip U.S. Senate seats from red to blue.
Honor RBG By Phone Banking With UsYou can help get out the vote in swing states.
Last Saturday we phone banked into Virginia, where early voting is underway. Sign up here and join us! We need all hands on deck!
Find text banks postcards and more here: www.newyorkforbidenharris2020.com
Bootcamp This Week
Our Disinformation and Social Media Bootcamps continue with bilingual presentations in English and Spanish. Part two of this workshop, which has been presented nationally, returns to Westchester this week.
Session 2: Sept. 22, 7-8PM discusses how to amplify content on social media.
Click here to register.
Episode 42: Fighting Disinformation
We talk to IW's Mark Klapper and Indivisible New Rochelle's Kim Snyder about fighting Russian bots and home grown trolls. Find out what you can do to curb disinformation.
Click here to listen to the podcast.
Help Get Out the College Vote
Westchester resident and gap year student Abe Baker-Butler helped launch FroshVote to ensure that all college freshmen attending schools in swing states register and vote in the 2020 election. Their Ambassador Program embraces relational organizing by connecting recent high school graduates and current students with the resources they need to get their swing state friends and classmates registered and voting in swing states where they are beginning college.
You can also check out this site for more information about how to vote in college – please share and help get out the youth vote!
Swing State Canvassing
Contact the folks at Changing the Conversation Together if you are interested in joining some Westchester area activists who are door knocking in crucial parts of Pennsylvania to register voters and get out the vote for Biden/Harris.
Postcarding
Buying postage helps the USPS and postcarding helps us reach voters in key states. Email us at IWPostcarding@gmail.com and we will get you set up with cards and lists. Looking for other ways to get involved? The Indivisible Westchester website has a ton of ideas. Click here to take action now! 
Winning Swing States
Arizona, Florida, Michigan, Pennsylvania, North Carolina, and Wisconsin – are crucial to a Biden victory and the twin goal of flipping the US Senate. Click here to adopt one of these states thanks to Vote Save America. "No matter where you live, you can directly support the work of organizers, volunteers, and candidates in the six key battleground states that will be most important to delivering a progressive majority in 2020. Just pick a state below, sign up, and we'll get you everything you need to make a big difference this November."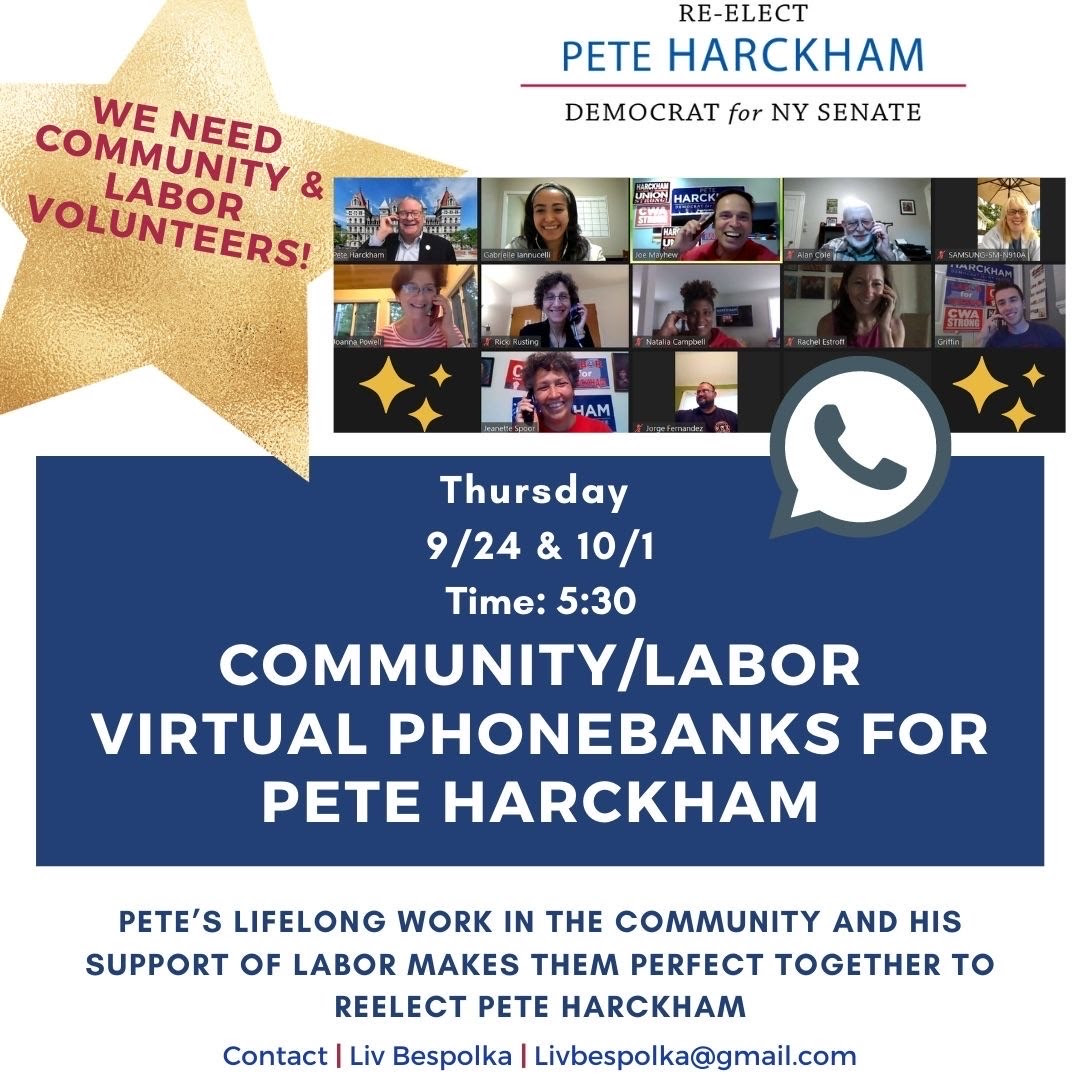 Fill Out The Census
The Trump administration is fighting to wind down the Census count, which is why it's crucial that you fill out a Census form today. 
Click here to get started.
Together, we stand Indivisible against the Trump administration.
---
DemCast is an advocacy-based 501(c)4 nonprofit. We have made the decision to build a media site free of outside influence. There are no ads. We do not get paid for clicks. If you appreciate our content, please consider a small monthly donation.
---