In recognition of #Pride  month, I want to share & celebrate the story of the trailblazing Black woman in these photos: Ernestine Eckstein. These photos of her picketing w/a sign reading "Denial of Equality of Opportunity is Immoral" were taken in Oct of 1965 in front of the WH.
The picket lines were organized by Frank Kameny to protest the ban on #LGBTQ people from serving in the federal govt. These were early gay rights demonstrations — at a time when being gay was still considered a "mental illness." They were risking their jobs. They were BRAVE.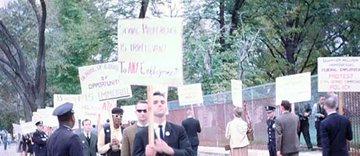 Ernestine Eckstein was just 24 at the time — serving as VP of the NY chapter of the Daughter of Billitis, a lesbian rights organization. In 1966, Ernestine posed for the cover of the DOB magazine, The Ladder. She posed in profile, so as to make identifying her more difficult.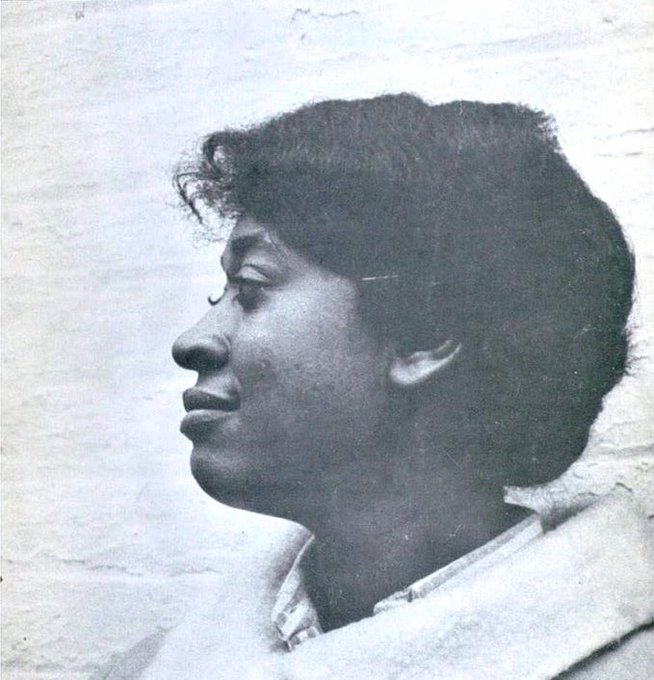 The podcast @makinggayhistory shared the interview w/Ernestein. It reveals an activist in the vanguard of the movement for #LGBTQ rights—w/prescient views—who understood the power of protest & visibility: "Picketing I regard almost a conservative activity—"https://makinggayhistory.com/podcast/ernestine-eckstein/
"All of this is the educational process of calling attention to the unjustness of the situation. I think we have to become visible & assert ourselves politically in every way that any other group does. I think once we do this—society will begin to give…"
On the movement & the need for courage: "We want acceptance & our rights as citizens—I think it takes a lot of courage, & I think a lot of people who do it will suffer b/c of it—you have to come out & be strong enough to accept whatever consequences come."
On whether she considered herself a "radical"— "Well. That's really a very hard question to answer. I personally consider myself, um, very average and normal in every sense the word. Not radical, but just simply… This to me is the way to be."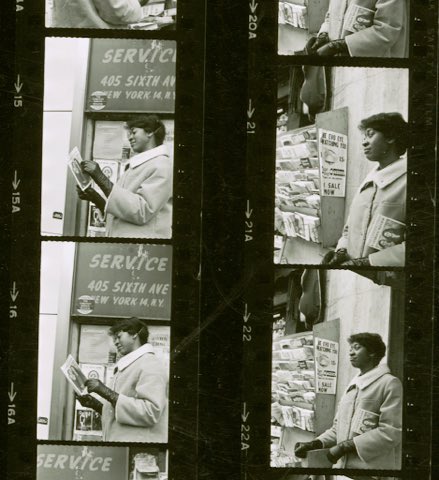 The podcast @throughlineNPR also covered her in "Before Stonewall." Ernestine Eckstein eventually moved to the Bay Area, where she worked w/Black Women Organized for Action (BWOA). The East Bay remained her home until she passed away in San Pablo in 1992.
Ernestine's sign in 1965 read "Denial of Equality of Opportunity is Immoral." Last week the Supreme Court finally agreed:"We do not hesitate to recognize today.. An employer who fires an individual merely for being gay or transgender defies the law." Ernestine was right. #Pride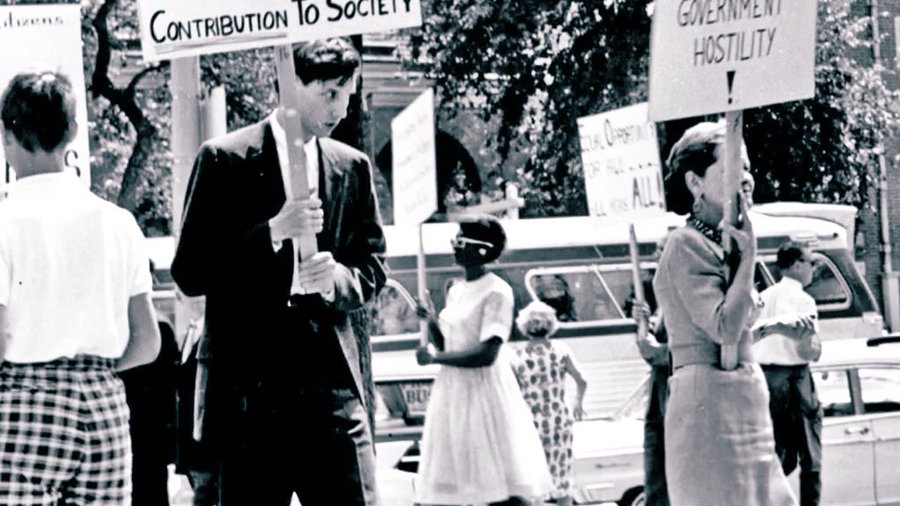 ---
DemCast is an advocacy-based 501(c)4 nonprofit. We have made the decision to build a media site free of outside influence. There are no ads. We do not get paid for clicks. If you appreciate our content, please consider a small monthly donation.
---