Texas has an election on July 14th with early voting starting on Monday, June 29th and ending on Friday, July 10th. For more details, voters may contact their county voter registrar. For more information on voting in Texas, visit www.votetexas.gov." – Texas Secretary of State website.

Multiple websites, voting locations that may change between early voting and the general election. It isn't easy to get the information needed to vote.
Reclaim Our Vote (ROV) has launched an initiative to assist Texas voters. They are using interactive maps, chatbots and a volunteer powered peer-to-peer texting program to inform voters on where and when they can vote. Their cost to reach potential voters with these information resources and customized texts with images (MMS) is 7 cents/voter. This is how they are applying innovating technology to accomplish this on a shoestring budget.
Mapping
Details on polling locations is mapped using ArcGIS. This includes details on over 3,000 polling locations for early voting and the general election. ROV shares the map freely online and also texts the map to voters as a link. ROV partner with NAACP, Black Voters Matter and Mi Familia Vota who can further distribute the map. The map includes details such as:
1. The county and which precincts that Voting Center serves
2. Address and opening hours
3. Bookmarks to major cities so that voters can zoom in to that part of the map with one click
4. The ability to share the map with others through social media
5. Instructions on how to use the map and links to the Texas Secretary of State's Election Division website.

The map can be quickly refreshed with updates on any polling location changes or closures. There is also a dashboard which allows Reclaim Our Vote and partners to easily track and update information through a county dashboard.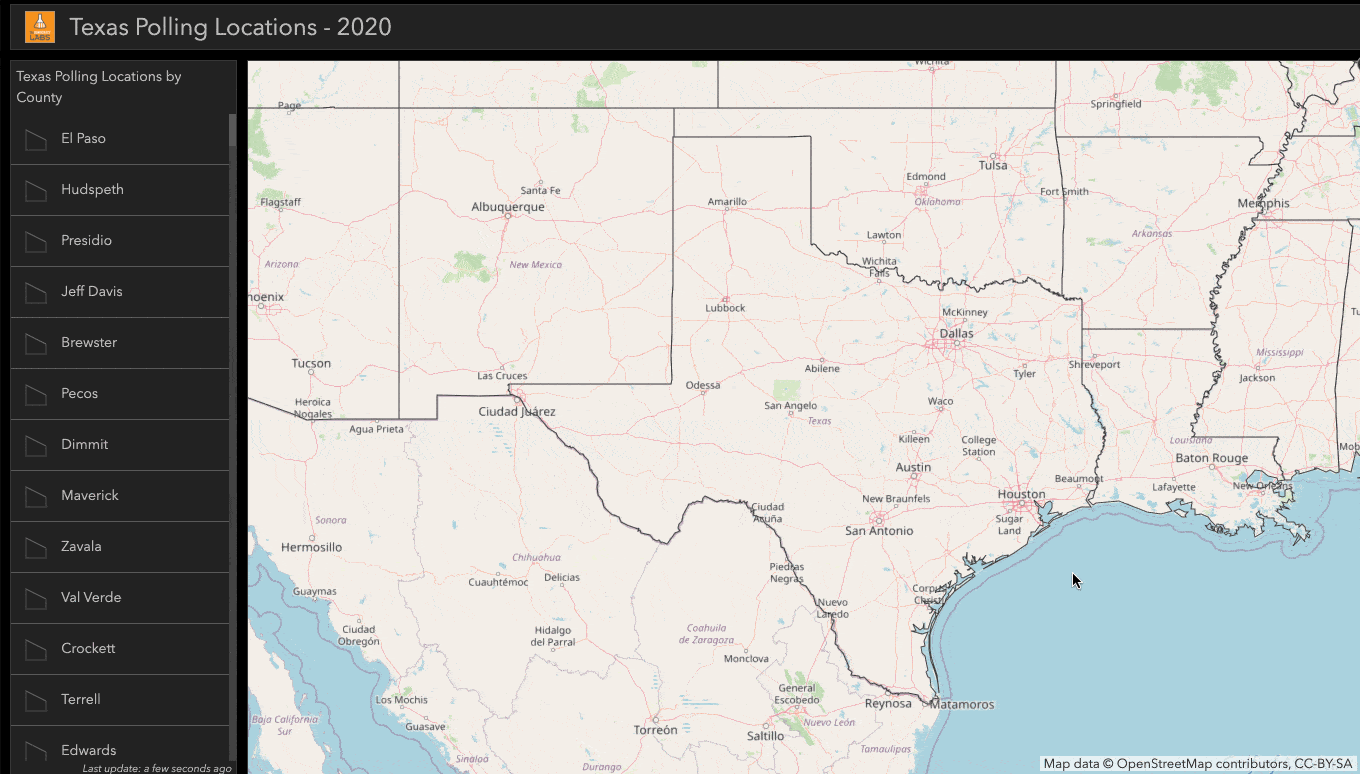 Chatbots
Voters can also find details on the closest polling location by texting 'Vote' to 512-359-9626. The chatbot prompts the voter for their county and zip code which is used to look up and reply with the voting location information and opening hours. The chatbot refers to the same database of the polling location as the map so voters get the latest information on polling locations and hours.
Peer-to-Peer texting
Reclaim Our Vote has trained over 60 volunteers on Text Per Cent. Volunteers contact potential voters to remind them to vote along with the details that they need to vote. This includes:
1. Voting locations and their opening hours. Texts are customized with the recipients name and the closest polling location is automatically look up the closest polling location based on their county and zip code. This information is provided a texts (SMS or short message service) which cost 1 cent/text.
2. Valid forms of Voter ID as an image from VoteRiders. These virtual cards are sent as images (MMS or multi-media messages) which cost (2 cent/text).
Text Per Cent uses break through technology from Signalwire to make P2P texting available to more progressive campaigns and non-profit groups.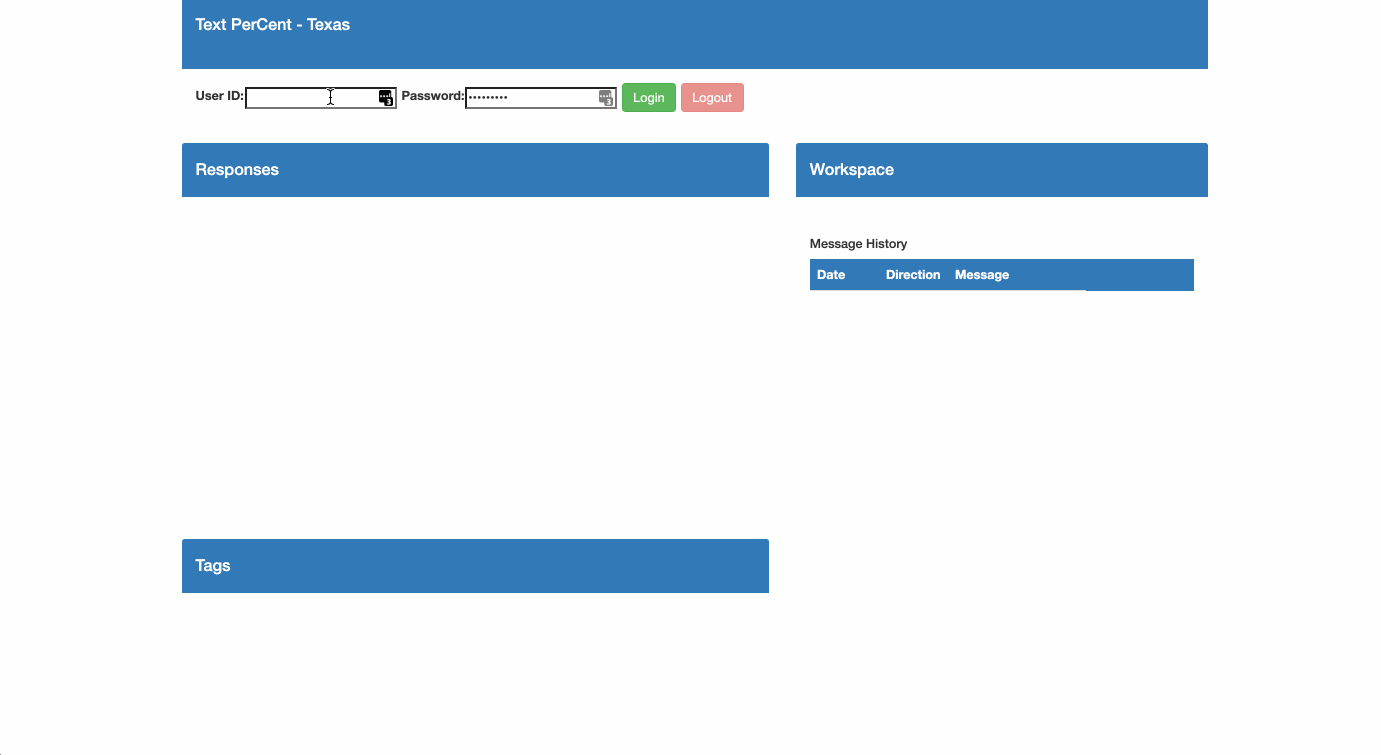 Take away
Every vote matters. Make sure that voters have the information they need to vote. Learn more about innovative approaches to reach more voters with less money here.
---
DemCast is an advocacy-based 501(c)4 nonprofit. We have made the decision to build a media site free of outside influence. There are no ads. We do not get paid for clicks. If you appreciate our content, please consider a small monthly donation.
---