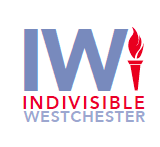 Democratic Primary Is Tuesday

The Democratic primary is Tuesday, June 22nd. Please note that early voting has ended – there is no early voting on Monday. If you haven't voted, make a voting plan and encourage others to vote. Turnout in primaries and off year elections has traditionally been low but we want to make sure to reverse that trend and get registered Democrats out to the polls. Every election matters.

Click here to find your election day voting location.
Polls are open from 6AM to 9 PM.
Forum Recap
Click here for a recap of our County Clerk candidate forum featuring Tim Idoni and Shane Williams.
Rally in Support of Voting Rights
The For the People Act (HR1/S1) is the most critical voting rights legislation of our lifetime, and its fate will be determined in the next two months. The bill seeks to prevent partisan gerrymandering, strengthen the right to vote, lessen the influence of big money in our politics, and restore ethical norms. It's a desperately needed response to decades of voter suppression (including the legislative efforts in many states right now) and other antidemocratic assaults.
Click here to learn more from our allies at Fair Fight about protecting the right to vote for all Americans.
Click here to phone bank with Common Cause in support of HR1/For the People Act.
Click here to phone bank with the Center for Common Ground to AZ in support of filibuster reform.
To RSVP Email HumanRights@WestchesterGov.com
The Impact of Local Media on Elections
A weakened local news ecosystem is corrosive to democracy. In its absence, government transparency, political competition, and voter turnout suffers. We are currently at a critical moment in the evolution—or devolution—of both the quality and quantity of local journalism. All the while, 2020 proved to be a watershed year for newsroom cutbacks throughout the COVID-19 pandemic. As the U.S. local news industry contracts, a vast array of political "news" networks have emerged.This webinar will provide an overview as to how "slimy" manipulation of trust in local news played out in the 2020 elections in Arizona, Georgia, and Pennsylvania. It will also dive into its broader implications for the future of fair elections and an informed American democracy.
The webinar, hosted by the Secure Elections Network, is on Wednesday, June 23rd @ 7PM.
Click here to register for the event featuring Gabby Miller and Sara Sheridan of Columbia University's Tow Center for Digital Journalism.
Special Immigrant Visas

Our friends at the Westchester Jewish Coalition for Immigration have asked us to help with outreach to see that that Afghans employed by the Federal Government are granted Special Immigrant Visas before we pull our troops out of Afghanistan on September 11th. This NYT Opinion piece explains, "We have obligations to the thousands of Afghans who supported us, mainly as interpreters for our military. They were promised special immigrant visas to get them out of harm's way, but many have yet to materialize. The Taliban view them as traitors: Since 2014, there have been at least 300 targeted killings of people who worked with us. Many more will die if the administration doesn't take immediate steps to speed up the process to get them out safely."There are 10 families in Westchester County who are here thanks to the SIV program and many others throughout the metro area. But more families need help. Here's what you can do.
COVID Resources
 Westchester County has plenty of vaccines on hand for those eligible for the vaccine.Vaccines for 12-15 year olds are now available.Schedule an appointment here.View the Westchester County COVID dashboard here. The NYS COVID vaccination hotline is (833) NYS-4 VAX; (833) 697-4829. 
#Filibuster Fridays
Each Friday, Indivisible members across New York send social media messages to members of Congress to tell them why we must end the Filibuster! Click here for a social media toolkit.
---
DemCast is an advocacy-based 501(c)4 nonprofit. We have made the decision to build a media site free of outside influence. There are no ads. We do not get paid for clicks. If you appreciate our content, please consider a small monthly donation.
---