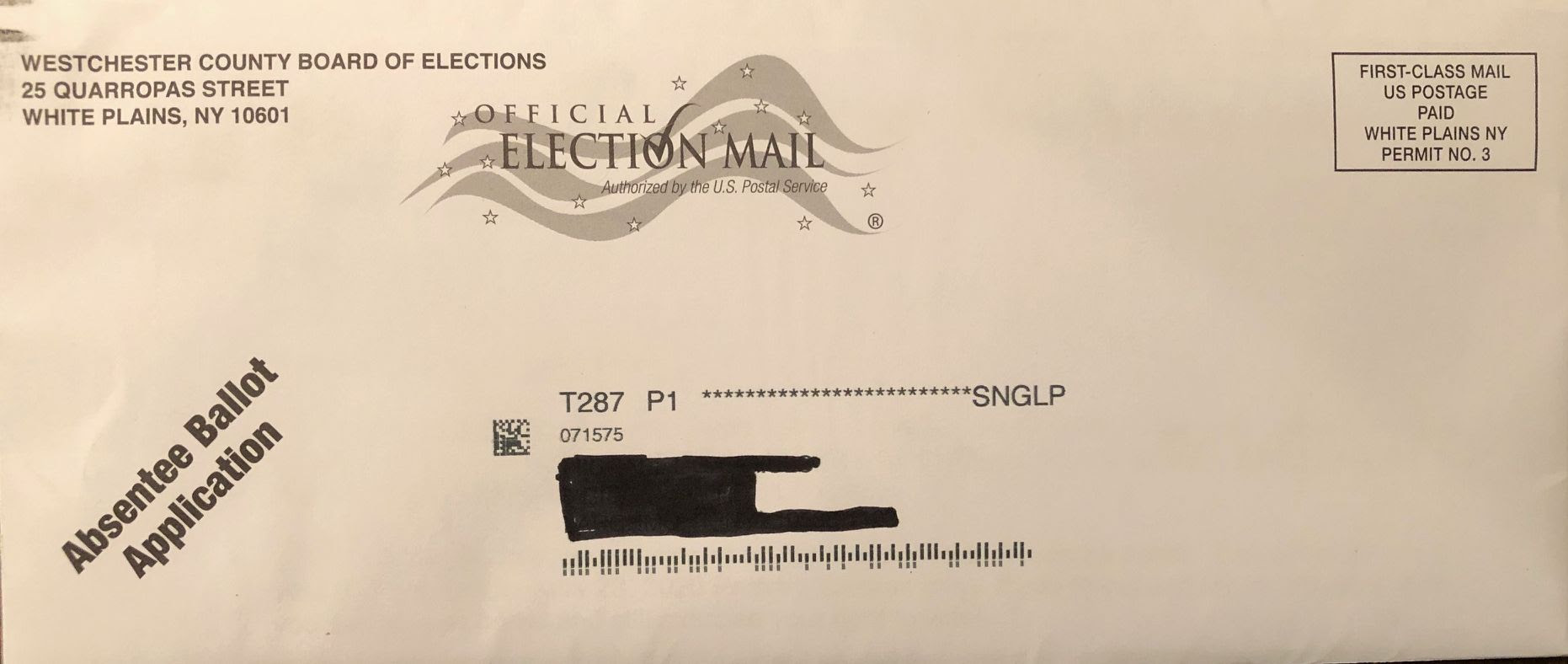 Check Your Mail For An Absentee Ballot Application
You should be getting an absentee ballot application in the mail, as seen in the picture above. Democrats voting in the June 23rd primary have the option of voting my mail. In order to do so, you must fill out an absentee ballot application, which is being sent to New York voters. You can also click here to download the application from the BOE website and check the box labeled "temporary illness."
If you don't want to vote by mail – don't worry. It's one of three ways you can vote in the primary.
You can also Vote Early starting on June 13th or you can Vote on Primary Day – which is June 23rd.
Please be a voter – every election matters!
---
Flip the West is looking for people to participate in virtual text banks to reach voters in Colorado in advance of the June 30th primary.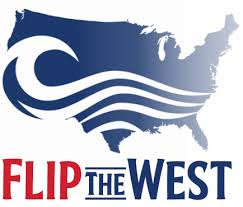 ---
---
Episode 39: NY State Senator Shelley Mayer
We talk to NY State Senator Shelley Mayer about New York's bleak financial picture in the wake of COVID-19. She shares what it means for schools and the people struggling to get the unemployment benefits they need. Click here to listen to the podcast.
---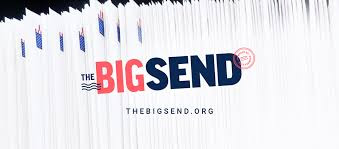 Time To Write Letters and Postcards
Join the national effort The Big Send to send 10 million letters to voters before the general election in November.
Here's how it works: over the next few months, you write letters (yes, physical letters!) to voters, sharing why you vote and why it's important than they do. You put them in envelopes and stash them in a safe spot in your house.
Then, in October, you'll get a reminder to slap a stamp on each envelope and drop it in the mail. The United States Postal Service will deliver the messages to each voter and, if we're successful, 10 million more people will vote!
You can also join IW's postcarding efforts to help elect Democrats around the country. Email communications@indivisiblewestchester.org for more information.
---
COVID-19 proves we need to be able to vote by mail; however the United States Postal Service is in serious danger of going bust with elections right around the corner. The USPS has also reaffirmed their policy to deliver mail-in ballots without postage so please sign this petition,this one, this one.and this new one from the American Postal Workers Union. Please share widely!
---
Let's Flip Another NY State Senate Seat
Close to home, help Democrat Karen Smythe pick up a NY State Senate seat in the Hudson Valley by joining our virtual fundraiser. 
---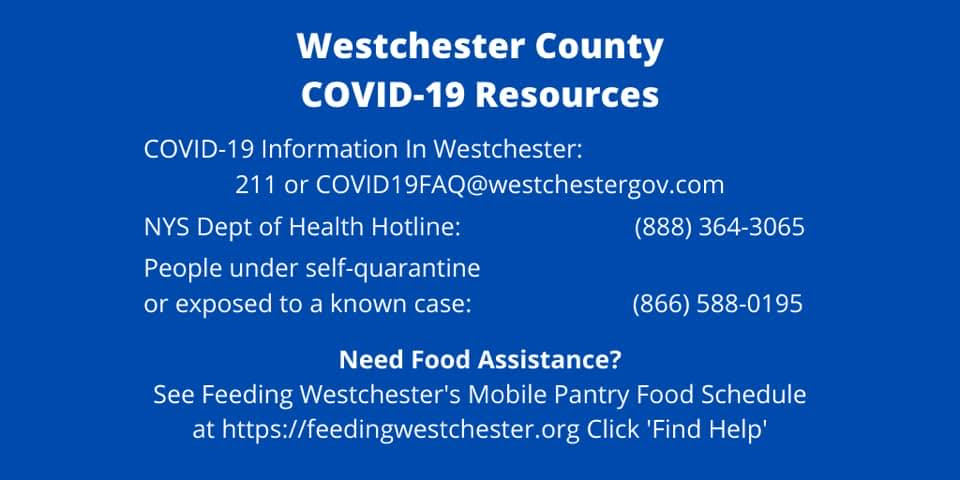 For updates throughout the day, please check: https://coronavirus.health.ny.gov/home
Ways To Help Those In Need:
Masks are in short supply. Help out @ www.sewforny.org
Call (914) 849-GIVE or email wphcmail@wphospital.org to contribute to White Plains Hospital's COVID-19 Relief Fund
New York-Presbyterian Hospital, in addition to accepting masks, gloves and protective eyewear, would also accept funds for food for the health care workers and old iPads to help patients in hospitals stay connected with loved ones. You can email NYP at masks@NYP.net
Greenwich Hospital has created a donation page for financial donations. Http://giving.greenhosp.org/giving/covid-19/support/funds/
Here are some Domestic Violence hotlines and resources:
Westchester County
Hope's Door, Inc. (888) 438-8700 – Provides both residential and non-residential domestic violence services. OCFS Licensed and Approved. My Sisters' Place (800) 298-SAFE/7233 – Provides both residential and non-residential domestic violence services. OCFS Licensed and Approved. Westchester County Office for Women– Provides non-residential domestic violence services. OCFS Licensed and Approved Family Helpline/Hotline  weekdays 9am – 5pm (914) 995-5972 Weekend and after hours (914) 995-2099 Spanish Language (White Plains) (914) 995–6581
Spanish Language (Yonkers) (914) 231-2882
---
Get a Complete Count
Make sure to fill out your Census form today – click here to get started.
We stand Indivisible.
---
DemCast is an advocacy-based 501(c)4 nonprofit. We have made the decision to build a media site free of outside influence. There are no ads. We do not get paid for clicks. If you appreciate our content, please consider a small monthly donation.
---